We are looking for new surgical nurses to join our team at Royal Papworth Hospital. If you are a newly qualified or experienced nurse with an interest in surgery and a passion for delivering excellent, innovative care, we'd like to hear from you.
Our surgical nurses are based on the fifth floor of our new hospital (which happens to have incredible views over the Cambridge Biomedical Campus). Working closely with other professionals like physiotherapists and occupational therapists, they look after patients before and after cardiac and thoracic surgery, including heart and lung transplants.
This viewer does not work with Internet Explorer 11. Please use Chorme, Firefox or Microsoft Edge.
Why join Royal Papworth Hospital?
Royal Papworth Hospital is the UK's leading heart and lung hospital. We carry out more heart, lung and heart-lung transplants than any other UK centre and are the only centre in the country for some specialist procedures such as pulmonary endarterectomy (PTE) surgery.
Every day, we carry out life-changing cardiac and thoracic surgery, and our surgical nurses play an important role in preparing patients for surgery and then helping them recover and go home.
Matron Lisa Steadman says: "One of the most rewarding things about the job is seeing the huge transformation in the patients from when they come into hospital to when they go home. We also have a wonderfully supportive and friendly team where everyone supports each other to deliver excellent care. It really is a fun and rewarding place to work."
About our surgical wards
Our surgical wards are based on the fifth floor of our hospital on the Cambridge Biomedical Campus. Thoracic surgery patients are usually cared for on ward 5 South and transplant patients on 5 North, while cardiac surgery patients are cared for on both wards.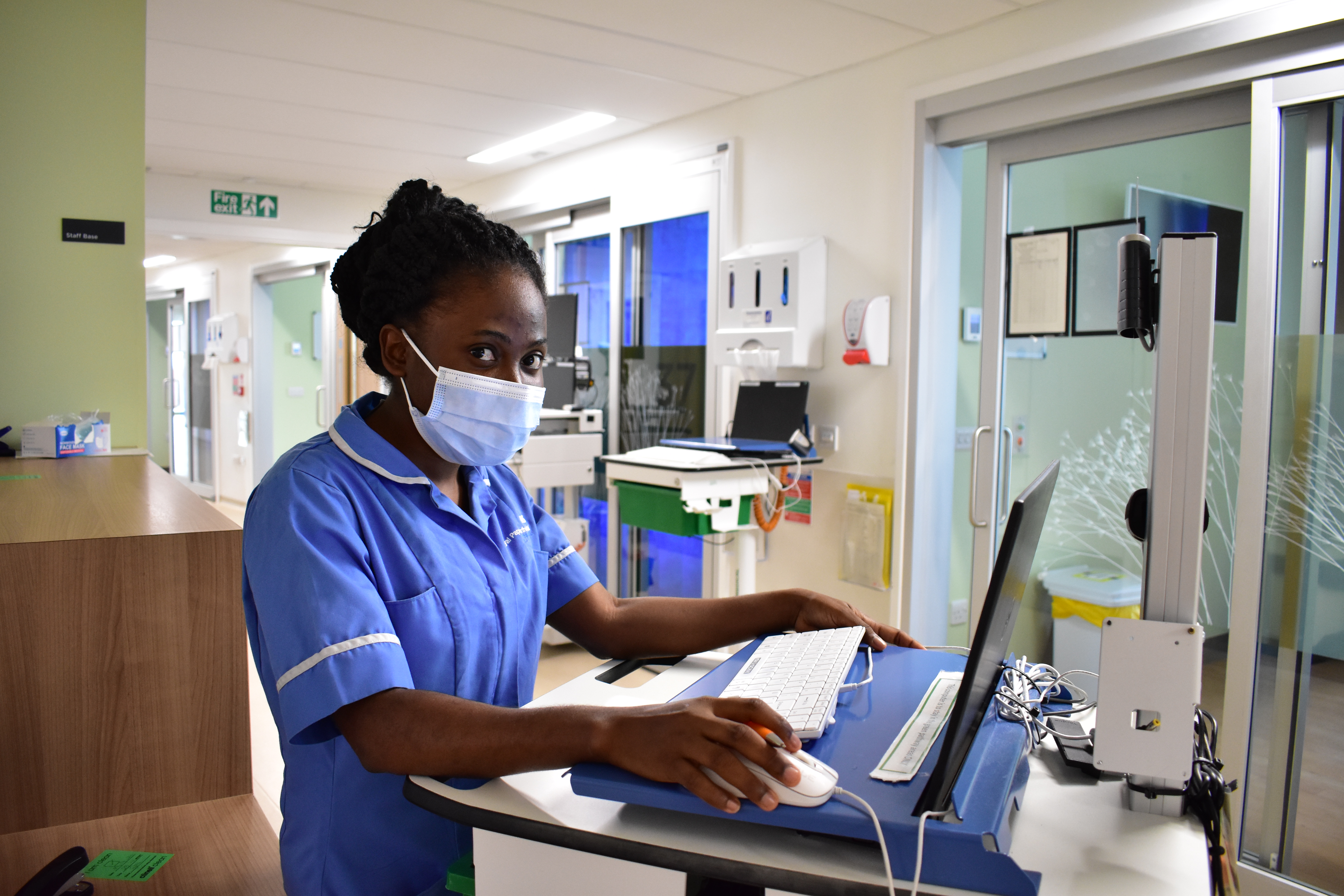 We also have a four-bed progressive care unit on the ward which is an intermediate level of care facility that allows the early step down of patients from critical care to a ward area.
Due to the specialist nature of our services, our surgical nurses gain advanced skills such as the management and removal of drains, pacing wires and central venous catheters. They also regularly manage patients needing inotropic support, high flow oxygen and Left Ventricular Assisted Devices (LVADs).
Who can apply?
You don't need previous experience of caring for surgical patients in order to work here. As long as you're a qualified nurse, we can provide all the training and experience you will need.
Training and development
If you join our surgical nursing team, you will be offered a wide range of training and development opportunities to help you develop your skills. Depending on your experience, you will have a 3-4 week supernumerary period when you join the team to help you get used to the new role.
We have two education sisters based on our surgical wards to provide regular training, including new starter study days, clinical skills workshops and preceptorship training for newly qualified nurses.
We also offer the opportunity to take part in continuous professional development courses with Anglia Ruskin University.
Find out more
If you have any questions about our surgical nursing roles, please feel free to get in touch with our recruitment nurse, Linda Lewis.
Meet the team
Emma Ungar, surgical nurse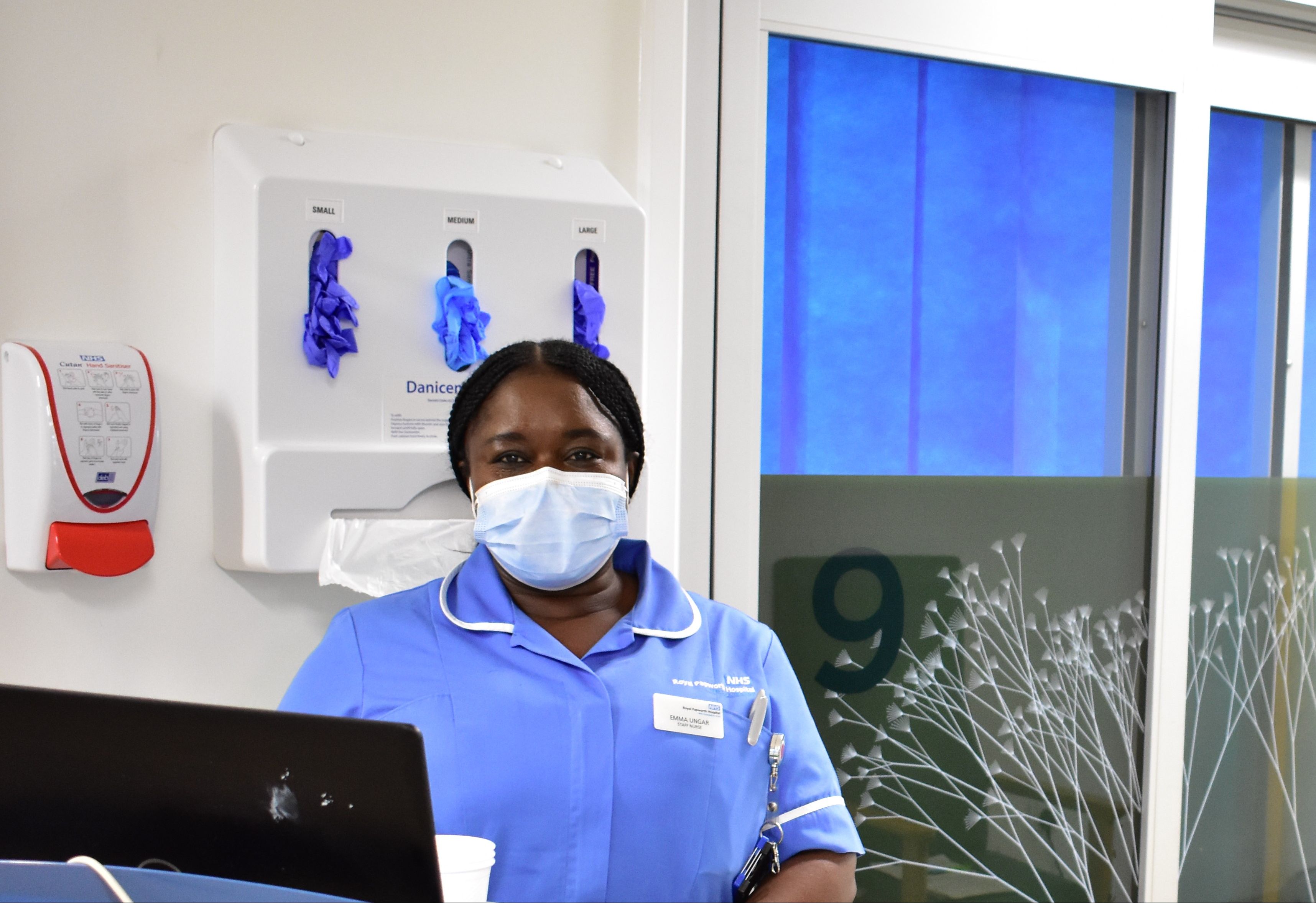 I joined Royal Papworth in August 2019 after finishing my nursing degree at the University of Suffolk. I chose Royal Papworth as I have a long-term interest in surgical nursing, particularly cardiothoracic nursing.
When I started at Royal Papworth, I was fresh from the university and I remember how nerve-wracking it was starting the job and taking on the care and responsibility of patients as a newly qualified nurse. However, I had so much support from my mentors and gained in confidence and experience every day.
The best part of my job is seeing the progress of patients and especially seeing them get well and eventually go back home to their families and friends. Another positive is that we practice team nursing at our ward so you are never alone – you always feel part of a supportive team. For anyone looking to be part of a multidisciplinary team, collectively working towards the best outcomes for patients, Royal Papworth really is the best place to be.