The critical care unit at Royal Papworth Hospital is a modern, purpose-built space with 46 beds, including six specialist cardiac recovery beds for patients recovering from open-heart surgery.
Each patient has their own bed space which leads on to other patient bed spaces but can be partitioned off using glass sliding doors, creating a flexible layout which can be adapted to suit clinical and staffing requirements. All patient bed spaces have large floor-to-ceiling glass windows looking out to the Cambridge Biomedical Campus, meaning the department is flooded with natural light. The other sides of the patient bed spaces face into a central area where the nurses' station and various departmental offices and meeting rooms are located.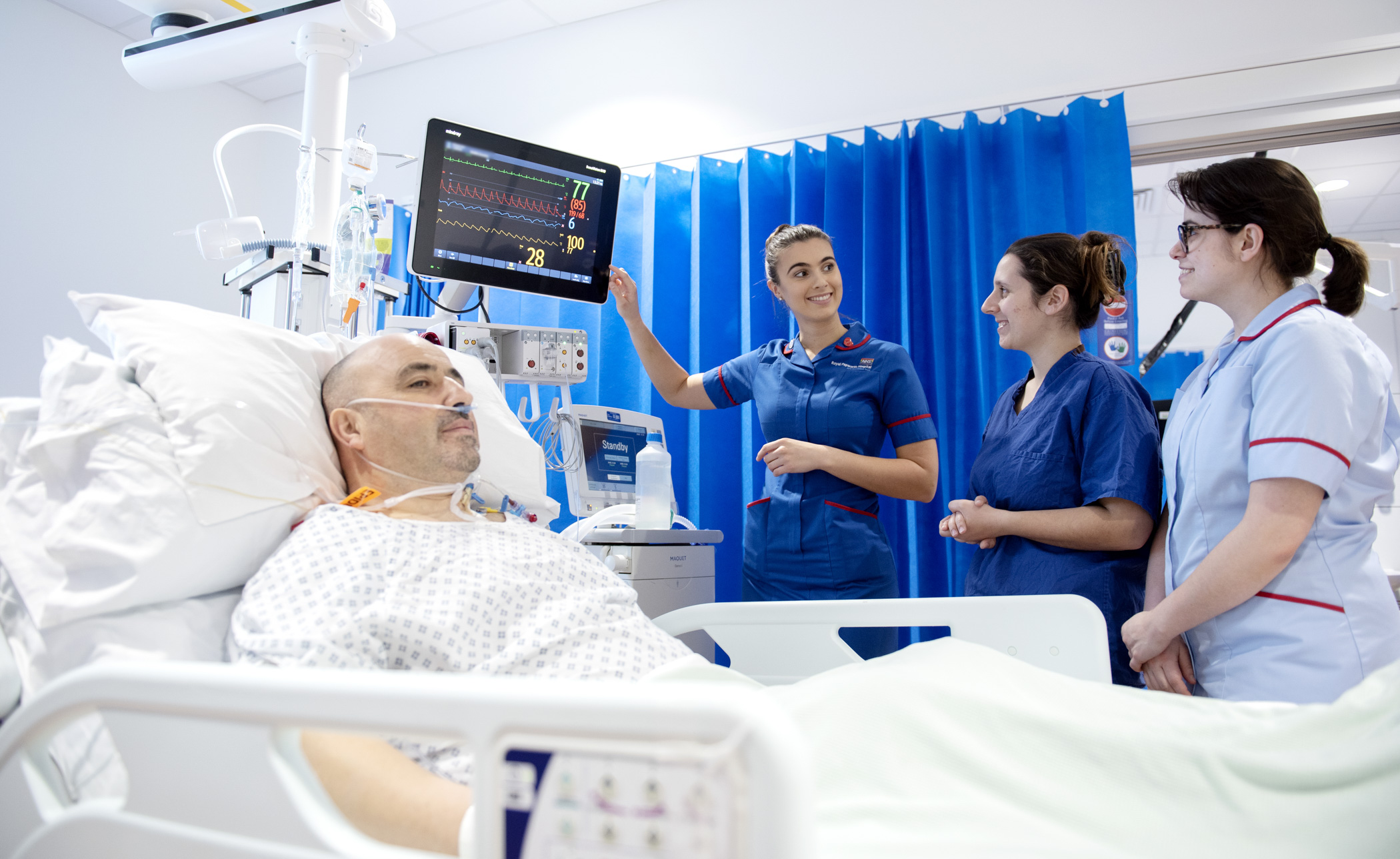 Based on the first floor of the Royal Papworth Hospital building, the critical care department is located next to the hospital's theatres and cath labs, making it easy to transfer patients recovering from surgery and cardiac procedures. When visitors come to see patients in critical care, they are welcomed to a critical care visiting area on the ground floor of the hospital and accompanied to the department in a dedicated lift to ensure they receive sensitive and appropriate support during what it is often a difficult experience.
As well as other areas of the hospital, Royal Papworth's critical care department benefits from a modern air ventilation system which means that air is replaced regularly, reducing the risk of airborne infections to vulnerable patients.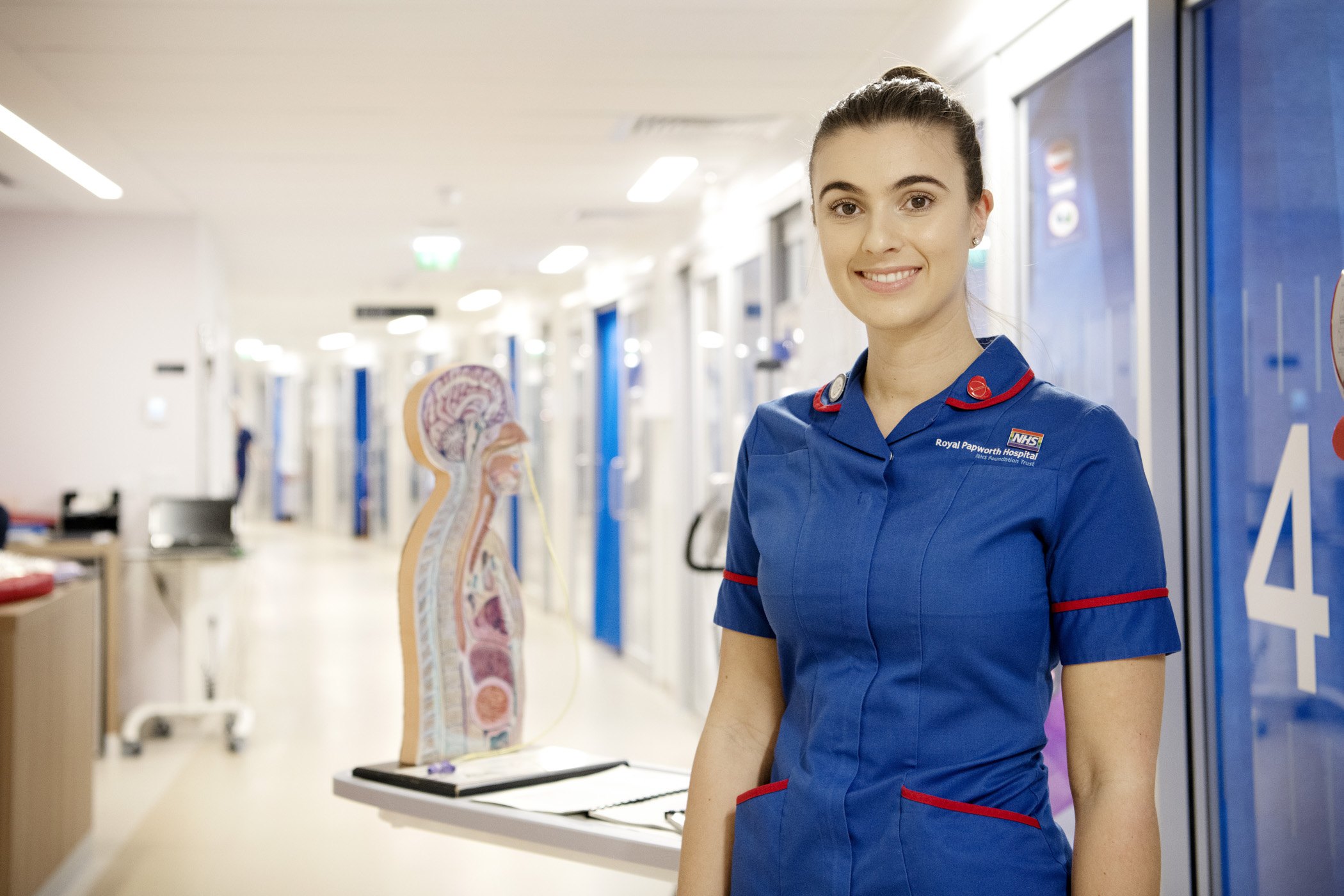 Kathy Randall, Sister at Royal Papworth Hospital and Infection Prevention and Control Lead for Critical Care, said the design of the critical care unit had proved extremely useful during the COVID-19 pandemic. She said: "The pandemic has been very challenging for all our staff but the design of the department helped a great deal. We were able to cohort the COVID-positive patients together, reducing the risk to other patients and allowing staff to work together in one area without feeling isolated. Fortunately, we always had access to appropriate Personal Protective Equipment and took comfort from knowing that the building's air ventilation system would reduce the risk of the virus being spread within the department. Although the last few months have been incredibly difficult for our critical care team, our new hospital building has certainly helped us to provide the best possible care to our patients."