26 October 2020
Weighing up the risks of an operation versus the impact of not treating patients at all is a daily balancing act for surgeons at Royal Papworth and Addenbrooke's hospitals in Cambridge.
To conclude the dramatic third series of BBC Two programme 'Surgeons: At the Edge of Life' on Tuesday 27 October, teams at both hospitals face this difficult dilemma.
The fourth episode begins with cardiac surgeon Mr Ravi De Silva and his 75-year-old patient, Maureen, who feels relatively well even though she has an enlarged aorta; the main vessel for carrying oxygenated blood to the body.
'The types of operations we are able to perform now used to be the stuff of science fiction'
The issue: her aorta is in danger of bursting. If it does, it could be fatal, but the operation to fix it is extremely high risk. In Ravi's mind there is a clear choice; the one-off risk of the operation is worth it compared to living with a condition that could be fatal at any time.
Major surgery is required to carry out extensive replacement of the aorta, substituting it for a synthetic tube which is so complicated that it needs to be replaced in two parts. The blood supply to Maureen's lower body also needs to be clamped off. Once that happens, Ravi has just 30 minutes to replace her aortic arch to avoid causing serious organ damage including paralysis.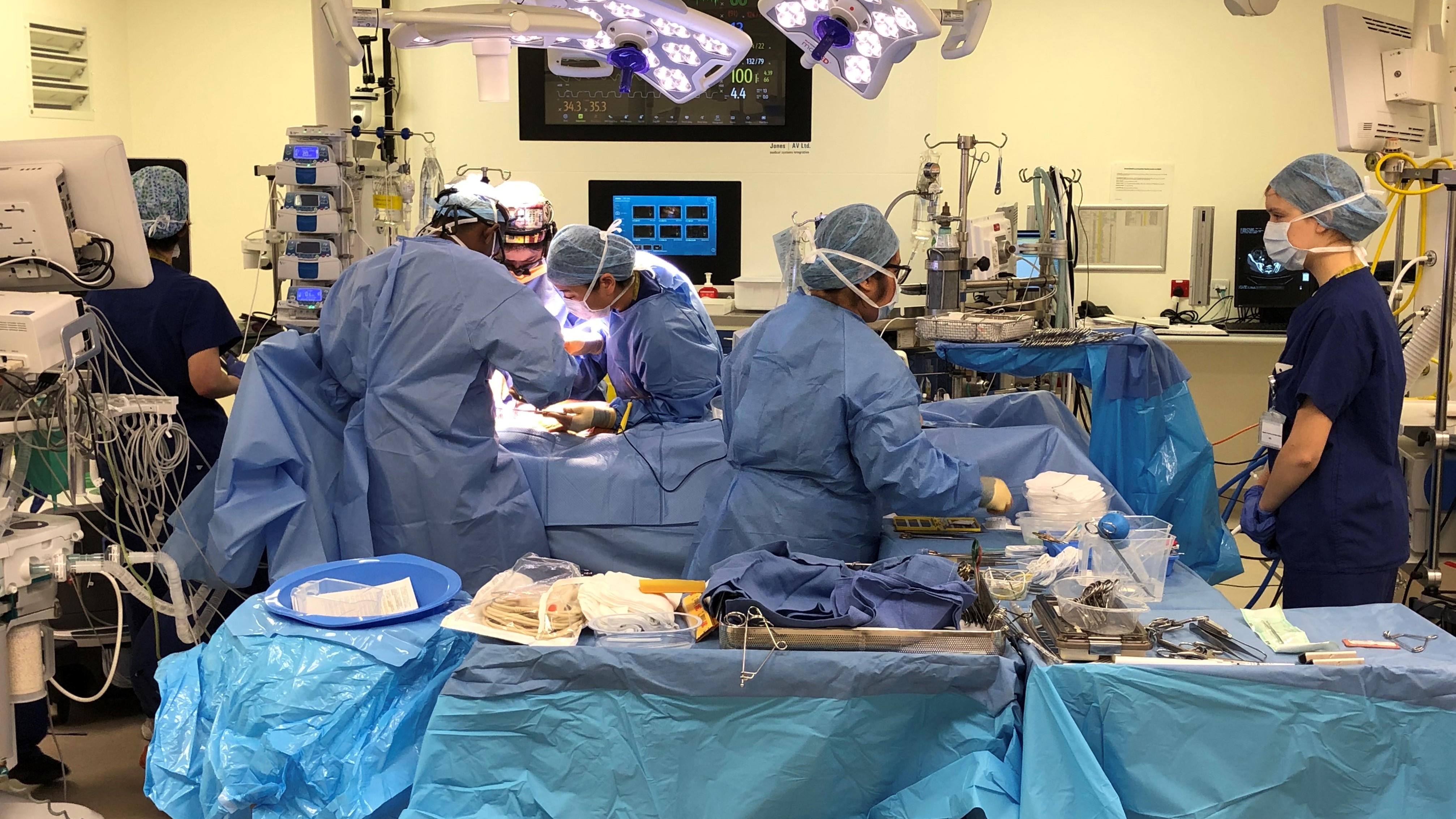 Inside the operating theatre during Maureen's surgery
Mr De Silva commented: "The types of operations we are able to perform now used to be the stuff of science fiction. We are indebted to the bravery of patients, like Maureen, for allowing the cameras to film their operations and follow their journeys to show the public the world-leading operations and high-quality patient care that goes on here at Royal Papworth Hospital."
The consultant anaesthetist in the operation is Dr Guillermo Martinez, who said of the operation: "Protecting Maureen's brain and her spinal cord during the operation is vital to ensure she has a good recovery.
"We are testing human physiology right up to the limit, but with our expertise across the anaesthetic team we are able to do this in order to positively impact the surgical experience and long-term health outcomes that our patients have here at Royal Papworth Hospital."
'I remember feeling nervous going in'
Maureen - who lives with her husband, Alan, and their golden retriever, Katie - says she remembers clearly the day she came into hospital.
"I remember feeling nervous going in," she recalls, "we all were. Alan said he was just a bit, but really I know that means he was very nervous!
"I had a lot of support from my family throughout which really helped. My grandson, Ben, came round to see me before I went into hospital and my daughter and son-in-law took me in. Then, two weeks later, my son came all the way from Cornwall to pick me up and take me home.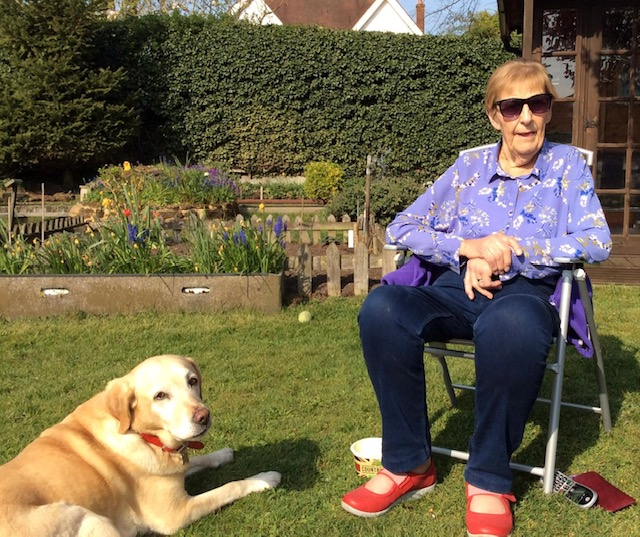 Maureen with her golden retreiver, Katie
"Now that I've had the surgery, I feel much less worried."
Meanwhile, just metres away at neighbouring Addenbrooke's Hospital, surgeon Emmanuel Huguet and his patient, Chris, 72, also face a difficult choice.
Chris has a genetic disorder called FAP which means she is susceptible to cancer in her digestive system.
Now a polyp has been discovered in her duodenum, the first part of the small intestine, which may turn into cancer. Having lost both her brother and sister to cancer, she's all too aware what could happen if the polyp turns cancerous.
The only way to remove it is to have a Whipple's procedure: complicated and risky surgery involving removing the duodenum and several other parts of her digestive system before rebuilding it.
The fourth and final episode of series three of 'Surgeons: At the Edge of Life', can be seen on BBC Two at 21:00 on Tuesday 27 October.