22 October 2020
Judy Machiwenyika was born in Zimbabwe where she did her general nurse training and later moved to South Africa where she also trained as a midwife.
Judy was one of the nurses recruited by the NHS during the recruitment drive of overseas nurses by the then Labour government between the years of 1997 to 2006. She started her career in the NHS in 1999 and has been at Royal Papworth Hospital NHS Foundation Trust for 21 years. In 2018, she became the Trust's Black, Asian and Minority Ethnic (BAME) Network chair. Last month, Judy was promoted to a nurse consultant post in the ALERT and surgical advanced nurse practitioner teams and is one of only five nurse consultants at Royal Papworth Hospital.
Looking at the past to look forward to the future
Back in summer of this year, the Black Lives Matter protests around the world sparked a commitment among many people and organisations such as the NHS to educate themselves about black history and the injustices faced by black people in the western world. Standing in solidarity with black people during these protests against racism were people from other cultures. In this hospital, it has been evident that this solidarity is transcending beyond those protests, as shown by the engagement of many people from various backgrounds in wanting to know more about black history and the experiences faced by black people in this hospital.
Black History Month is a time that honours the contributions of black people to British history. Among the prominent figures that are celebrated in healthcare is Mary Seacole, a Jamaican-born woman who cared for British soldiers during the Crimean war. In this hospital, instead of reducing this history to a handful of iconic figures, we are committed to regularly finding and telling extraordinary stories from black members of staff and patients – and others from Asian and minority ethnic backgrounds - sharing these with the rest of the hospital, our patients and stakeholders so we can all learn more about black history.
These stories aren't just going to focus on negative experiences but also on our achievements, determination and the changes that are being put in place to promote equal opportunities and positive experiences for all members of staff.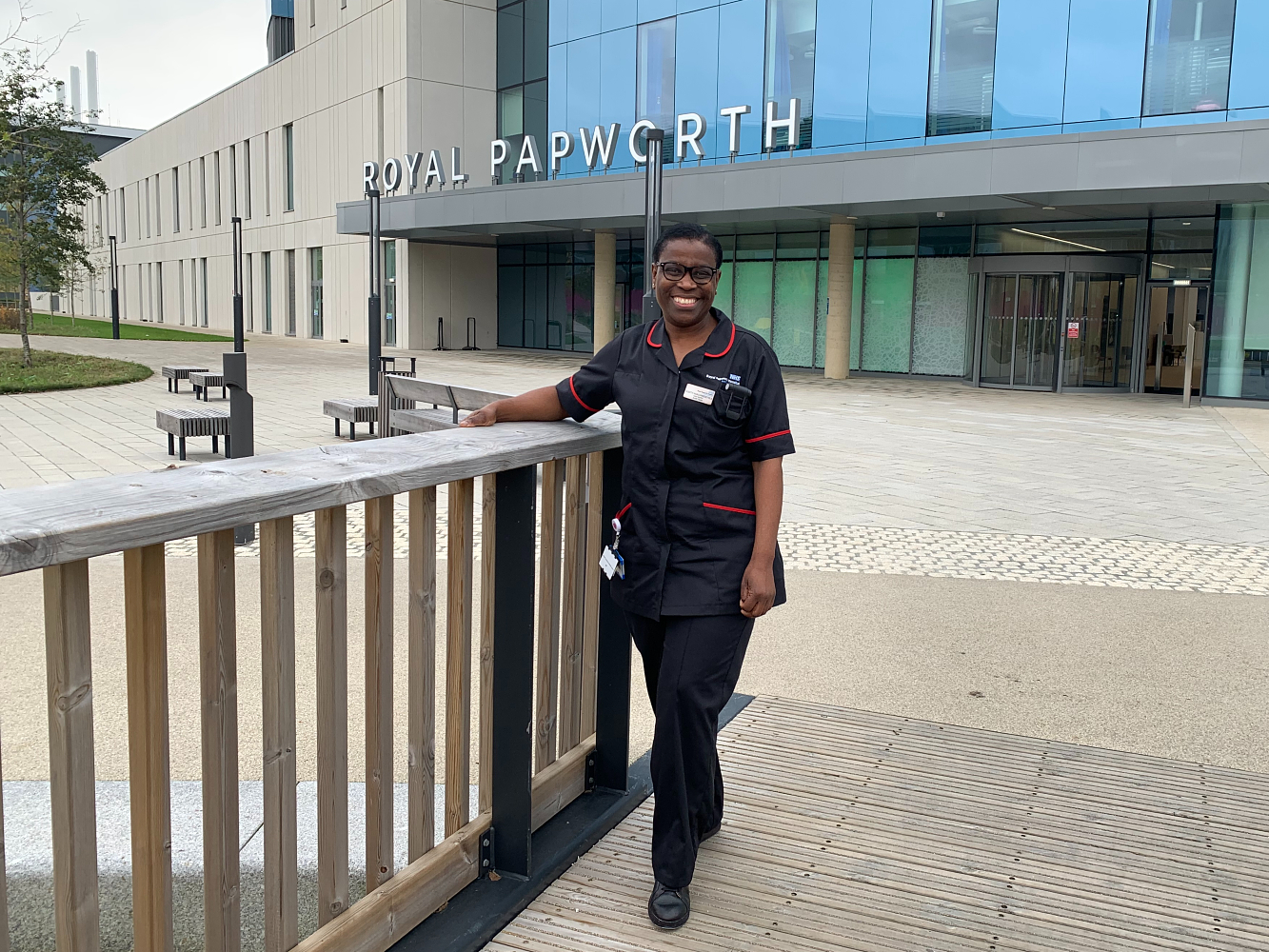 Judy Machiwenyika is a nurse consultant at Royal Papworth Hospital NHS Foundation Trust
Making positive changes
Formal disciplinary procedures
We've made some important changes in the last two years. For example, tighter measures have been put in place to ensure that members of staff from the BAME background are not being disproportionately represented in formal disciplinary procedures echoing the issues that have been highlighted by professional bodies and the Workforce Race Equality standards data. Now, whenever a staff member from a BAME background is being put forward for disciplinary, the case is reviewed by the director of workforce and I using a pre-disciplinary tool to make sure the case meets the criteria for disciplinary and is handled fairly.
Unconscious bias training
We are gradually introducing mandatory unconscious bias training for all line managers involved in recruitment and selection to encourage managers to be more aware about judgements they make about candidates. These judgements could for example be based on race, ethnicity, disability or accents. We have also introduced a 'buddy' system for overseas staff to provide support to new members of staff who have recently arrived in the UK to work at Royal Papworth Hospital.
Annual leave policy
Another area where BAME staff in this hospital felt disadvantaged was around our annual leave policy. Many of our BAME staff have close family members overseas and want to travel to visit them, perhaps once a year. However, they were finding it hard to take two weeks or more of annual leave at one time, and often rotas weren't agreed far enough in advance for staff to book affordable travel.
Now, except for recently during the COVID-19 pandemic, rotas are agreed six weeks in advance and wherever possible managers are asked to consider requests for longer periods of annual leave to be taken at once. This is topical at the moment because people who travel abroad have to quarantine for 14 days on their return to the UK.
Clearly, we can't have a lot of our staff members travelling abroad and then being in quarantine for two weeks, but we need to show understanding in exceptional circumstances, for example if a staff member needs to travel abroad for essential reasons such as to see a close relative who is unwell.
More to do
We still have more to do, though. Recently the Trust has just appointed its first equality, diversity and inclusion officer who will work closely with me, the BAME Network and the workforce directorate to keep improving working conditions for all staff at Royal Papworth Hospital. This fixed-term post is funded thanks to the generosity of donors and fundraisers to Royal Papworth Hospital Charity and is something we hope to continue into the future to benefit our staff, which in turn will have positive repercussions for patient care.