28 September 2020
A celebration event was held earlier this month for seven members of staff who have become the first cohort of nursing associates (NA) to complete the two-year course at Royal Papworth Hospital in partnership with Anglia Ruskin University.
Beginning their training in 2018, the group has completed placements at Royal Papworth but also in other settings including the community, paediatrics and mental health.
Nursing associates are a new role who sit between a registered nurse (RN) and a healthcare support worker (HCSW), operating at a band four level.
NAs have a registration with the Nursing and Midwifery Council which means they form part of the professional body, act autonomously, undertake clinical skills, and care for patients independently.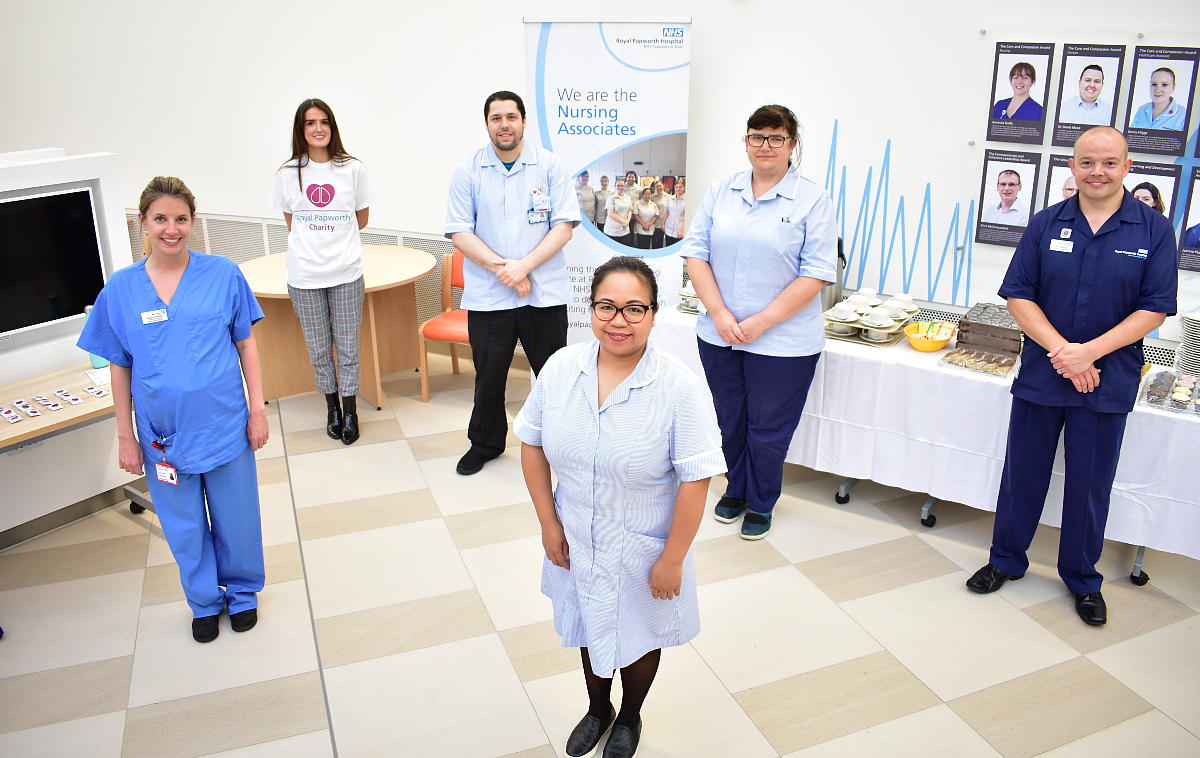 Rachel Behrens (left) is part of the clinical education team who oversee the NA training programme
"The staff have also achieved a series of practice competencies and completed academic modules in order to gain a 'Diploma of Higher Education Nursing Associate'," said Rachel Behrens, Clinical Educator at Royal Papworth Hospital.
"The big advantage of NA training is that it covers all four fields of practice - adult, child, mental health and learning disability, whereas traditional training focuses more on just one of these fields. This means these staff have a broad knowledge base which will benefit patient care at Royal Papworth."
This is the first group of NAs to be trained at Royal Papworth, with a further eight trainee NAs currently on a course with six more starting in January 2021.
The seven qualified staff will now begin new roles across critical care, cardiology, and respiratory wards.
Find out more about nursing opportunities at Royal Papworth Hospital.