6 June 2022

A Royal Papworth Hospital nurse says it was 'an honour' to attend the Buckingham Palace Garden Party last month.
Judy Machiwenyika, Nurse Consultant at Royal Papworth Hospital NHS Foundation Trust, was invited to the event in recognition of her MBE from the 2021 Queen's New Year Honours List.
The garden party is a way of saying thank you to people across the UK who do vital and valued work in their communities.
Judy said: "It was an honour to be invited to a very special day in the Buckingham Palace garden. I feel very lucky to have attended not just for myself, but also to represent my wonderful colleagues at Royal Papworth Hospital."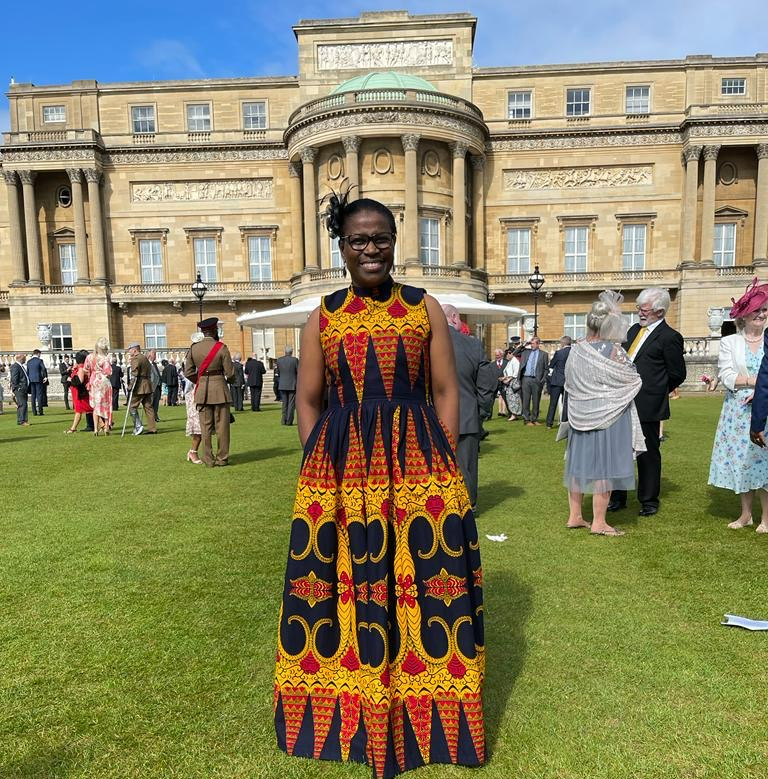 Judy's invite to the garden party was in recognition of her MBE from 2021

Judy started her nursing career in Zimbabwe before moving to the UK and Royal Papworth in 1999, a journey about which she wrote for Black History Month in 2020.
She is also chair of the Black and Asian Minority Ethnic (BAME) Network at the hospital and was awarded her MBE for services to nursing and BAME equality, particularly during the height of the COVID-19 pandemic.