1 June 2022

When Robin was made redundant from his job in pharma after 31 years, he was looking for a new start.
Undecided on the direction he wanted his career to take, it was a chance scroll through social media that led to him registering a place at Royal Papworth Hospital's recruitment event for healthcare support workers in March.
He's now encouraging others looking for work to attend the hospital's next recruitment day on Saturday 18 June and, like him, potentially walk out the same day with a job offer.
"My wife came across the event on Facebook and sent it to me. Living in Royston, I knew of Royal Papworth, but had not really considered healthcare," he said.
"But when I saw that post and that the hospital was not necessarily looking for people with previous health care experience, just the compassion and drive to start something new, it sparked my interest."
Robin made an appointment for the event through Eventbrite, which he described as 'like buying a (free) ticket for a show', though there was also an option to just turn up on the day.
With no requirement to pre-submit a CV, Robin says that 'from that point forward it could not have been simpler'.
"I turned up on the day in my pre-booked time slot and had a basic numeracy and comprehension test followed be a very relaxed interview.
"I was offered a position before I left, with the whole process taking under two hours."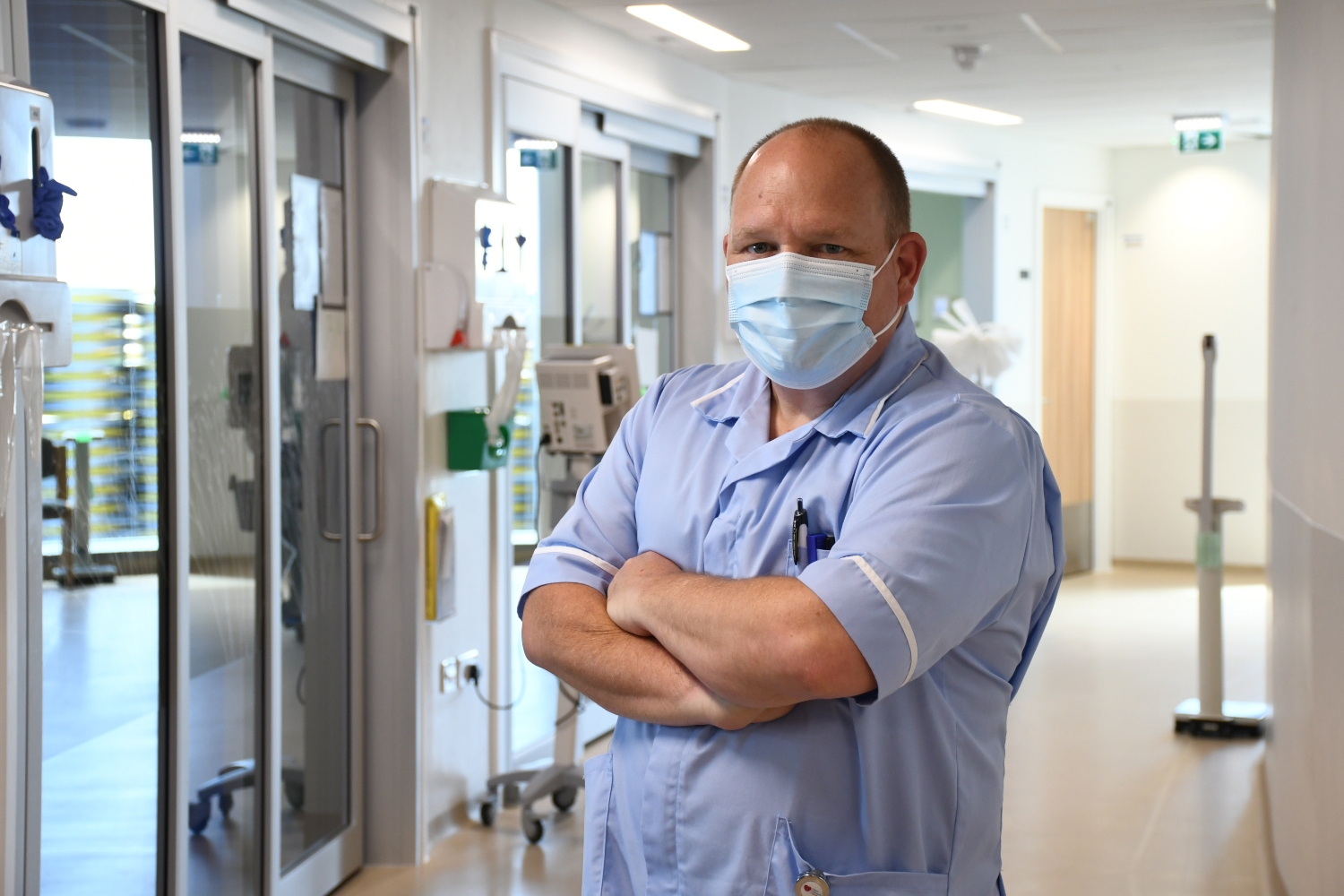 Robin came to a recruitment event in March and was offered a job the same day.
Robin is now a few weeks into his new life working on the surgical wards on the 5th floor of Royal Papworth Hospital, based on the Cambridge Biomedical Campus.
He says he feels a huge sense of satisfaction that his work is making a difference, and has thanked his colleagues for the support shown since day one.
"I am only a few shifts into my role but I already feel that I am an asset to the Trust and helping to deliver compassionate care to our patients.
"Training and mentoring are taken very seriously so you will not be left to do anything you are not trained to do or comfortable with. It is a joy to work here.
"I would absolutely encourage others who are looking for work to sign up to the next recruitment day, and hopefully I might be saying hello to you as a colleague very soon."