20 May 2021

My name is Dr Antonio Rubino and I am a consultant in anaesthesia and intensive care. I have worked at Royal Papworth Hospital NHS Foundation Trust since 2012 and began my involvement with the organ donation service in 2015 when I became clinical lead for organ donation for the hospital.
Every day in my role I am struck by the power of organ donation. Some patients on the heart or lung transplant waiting list can be relatively stable, though their only hope of long-term survival is a transplant; some patients are very unwell and these people are escalated to the urgent or occasionally super-urgent lists. This means that they are first priority should we get a suitable organ donation offer.
We have to match donors and recipients closely to ensure the best possible chance of the organ being accepted. This is called size matching and the criteria we use for this are age, gender, height and weight, as well as blood group.
It is important to say that cardiothoracic transplants are high-risk procedures - roughly eight in 10 patients are still alive one year after a lung transplant and nine in 10 for heart transplants – but, through advances in medicine, drugs and post-transplant care, the short, medium and long-term survival rates are improving all the time so that we now have many patients who are still living active, fulfilling lives 30+ years after their operation.
This is only possible because someone has decided to become an organ donor and shared their wishes with their loved ones, so that their decision can be respected should the worst happen.
However, every day in the UK three people die while waiting for a transplant because there are more people on waiting lists than there are donated organs. Around 500,000 people die every year in the UK, but only around 1 in 100 of them die in circumstances – either in a hospital intensive care unit or accident and emergency department - where they are able to donate their organs.
This means that every potential donor is precious. Transplantation changes lives. We see people go from the sickest of the sick to healthy within a few months and it is a real tribute to the donor and their family for the wonderful gift of donation.

What happens during a heart or lung transplant?
There are three stages to every heart, lung, or heart-lung transplant, which come from deceased donors. The process below describes donation after brain-stem death, as opposed to donation after circulatory death.
Donation: People have to die in a certain way to become a potential donor, mostly in an intensive care unit or accident and emergency department. Once brain-stem death has been confirmed and a potential donor identified, the family will always be approached and involved before organ donation goes ahead. A family can override the person's decision if they aren't sure what their loved one wanted, which is why it's really important to have a conversation and leave your family certain if you want to become a donor when you die, even with the law change to presumed consent.
This sensitive stage is overseen by highly-trained, specialist organ donation teams.
Retrieval: The retrieval team is mobilised, the donor transferred to theatre and surgery starts. Organs are assessed to deem whether they are suitable or not for transplantation and, at an agreed time, the blood supply to the organs is stopped and the organs retrieved.
If the organs are not of a good enough quality the process stops here and the recipient will be informed that the transplant is no longer going ahead. If the organs are good, they are carefully packed into ice and transferred as soon as possible to the hospital where the recipient is waiting. It is crucial to implant the organs into the recipient as fast as possible and reconnect the blood supply within a few hours.
This is the responsibility of the organ retrieval teams. While they are transporting the heart and/or lungs to Royal Papworth Hospital, the recipient is prepared for surgery.
Transplant: A multidisciplinary team including surgeons, nurses, anaesthetists, perfusionists, theatre practitioners and ODPs arrive in theatre alongside the recipient, whose old organ(s) are removed and the donated organ connected to their blood supply. Once the procedure is finished, the recipient is transferred to critical care for recovery before moving to the surgical ward.
There are around 100 individuals involved in each transplant, from donation through to post-surgery care and hospital discharge.

I can recall so many wonderful stories of patients waiting for a transplant while in intensive care and seeing their journey ending with a life-saving transplant. I have also seen it from the recipient side, where a family is accepting the death of their loved one while at the same time transforming their tragic story into the gift of life for somebody else.
There is also a third element: the people who never get their transplant and die while waiting. It is so desperately sad when this happens, knowing that there is a way we can cure them but not being able to.
One year ago deemed consent – also known as Max and Keira's Law – came into effect and it is a significant milestone in the history of organ donation and transplantation in the UK, whereby we have an opt-out system rather than opt-in. This means that all adults agree to become organ donors when they die unless they have made it known that they do not wish to donate.
Crucially, and this will always be the case, people will still have a choice whether or not to be an organ donor when they die by registering your decision and telling your family. Your faith, beliefs and culture will continue to be respected.
Families will also be involved at the time of death but we know the biggest reason people give for not discussing this topic is that it just hasn't come up in conversation. More than 80% of people support donation but only around one-third have told their family members they want to donate. The change in law has hopefully given families a chance to have that admittedly difficult conversation and discuss their wishes.
We haven't seen a huge impact of the law change yet because of the COVID-19 pandemic, but we hope that in time it will help to normalise conversations around organ donation, increase the number of donated organs and ensure fewer people tragically die while waiting for a lifesaving transplant.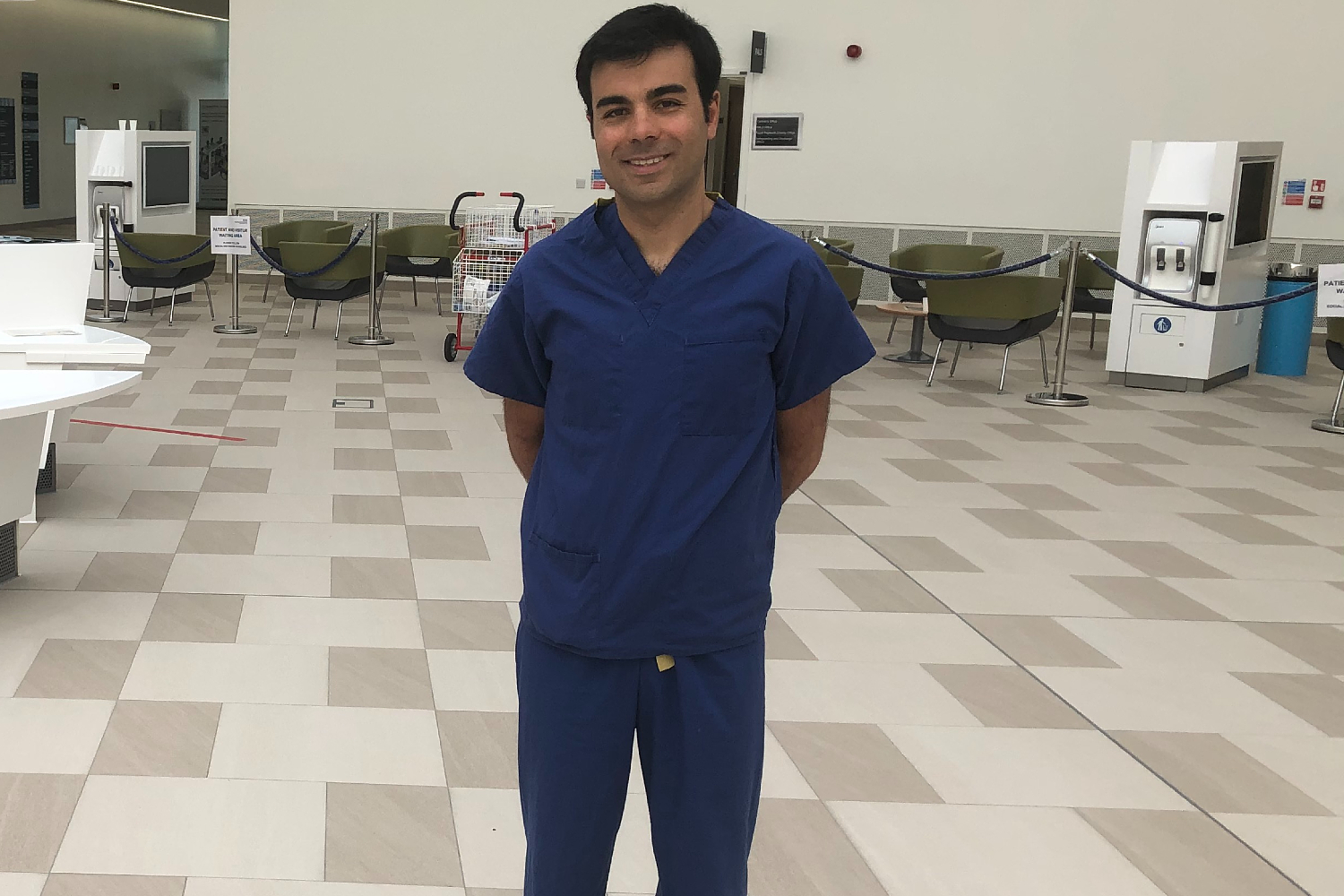 Dr Antonio Rubino is the Eastern Region Clinical Lead for Organ Donation.
Get the facts about organ donation to help you decide.