Prioritising the wellbeing of our staff is part of our commitment to create the best staff experience in the NHS, in a compassionate and collective culture.
We believe our benefits set us apart, with up to 41 days annual leave, 50% off food and drink, a market-leading pension, free tea and coffee, free gig and comedy tickets, extensive training opportunities and much more.
The support this hospital provides is like nowhere else I've worked. There is always something going on to support staff.
Luke Bage
Head of Resourcing
What you'll get from us
We need caring, enthusastic and motivated people with a desire to make a positive difference to help us make Royal Papworth Hospital one of the best in the world.
In return, we will offer you:
Enhanced annual leave
27 days plus public holidays - 35 in total based on full-time, 7.5 hour days. Additional annual leave after five years (37 total) and 10 years' of service (41 total).
Market-leading pension
The NHS pension is market leading, with a 20.68% employer contribution.
Subsidised restaurant
As part of our £1 million Welfare and Wellbeing Fund, all staff get 50% off food and drink in our restaurant, which we subsidise.
Enjoy your half-price meals from our subsidised restaurant beside our duck pond (in the company of actual ducks), surrounded by colourful wildflower meadows and green spaces.
Free bus travel
Free bus travel to our hospital from Cambridge Railway station, Trumpington Park and Ride and Babraham Road Park and Ride.
This is also part of our £1 million Welfare and Wellbeing Fund.
Free tea, coffee and milk
No one wants to be wasting vital time devising milk rotas or realising the tea bags have run out. We provide free tea (and decaf), coffee (and decaf), milks (and vegan alternatives) and squashes.
Free and discounted music, comedy, theatre and sport tickets
Come and work at Royal Papworth and treat your friends and family (and yourself) to free or discounted tickets to see your favourite bands, artists, shows and sports with Tickets for Good.
Hardship Fund
Emergency financial aid for staff in unexpected crises.
Other benefits
On-site gym at Frank Lee Centre Leisure & Fitness.
On-site childcare facilities - Bright Horizons.
Extensive retail discount scheme, with deals exclusive to Royal Papworth staff through our pAPPworth app.
National discount schemes – such as a free Blue Light Card and Health Service Discounts.
Staff recognition and reward scheme.
Annual Staff Awards event held every December at Homerton College in Cambridge.
Staff accommodation at Waterbeach.
Salary sacrifice 'Cycle to Work' and 'Car' scheme.
Enhanced pay progression for Band 5 nurses.
Career progression opportunities.
Comprehensive training and education.
Flexible working.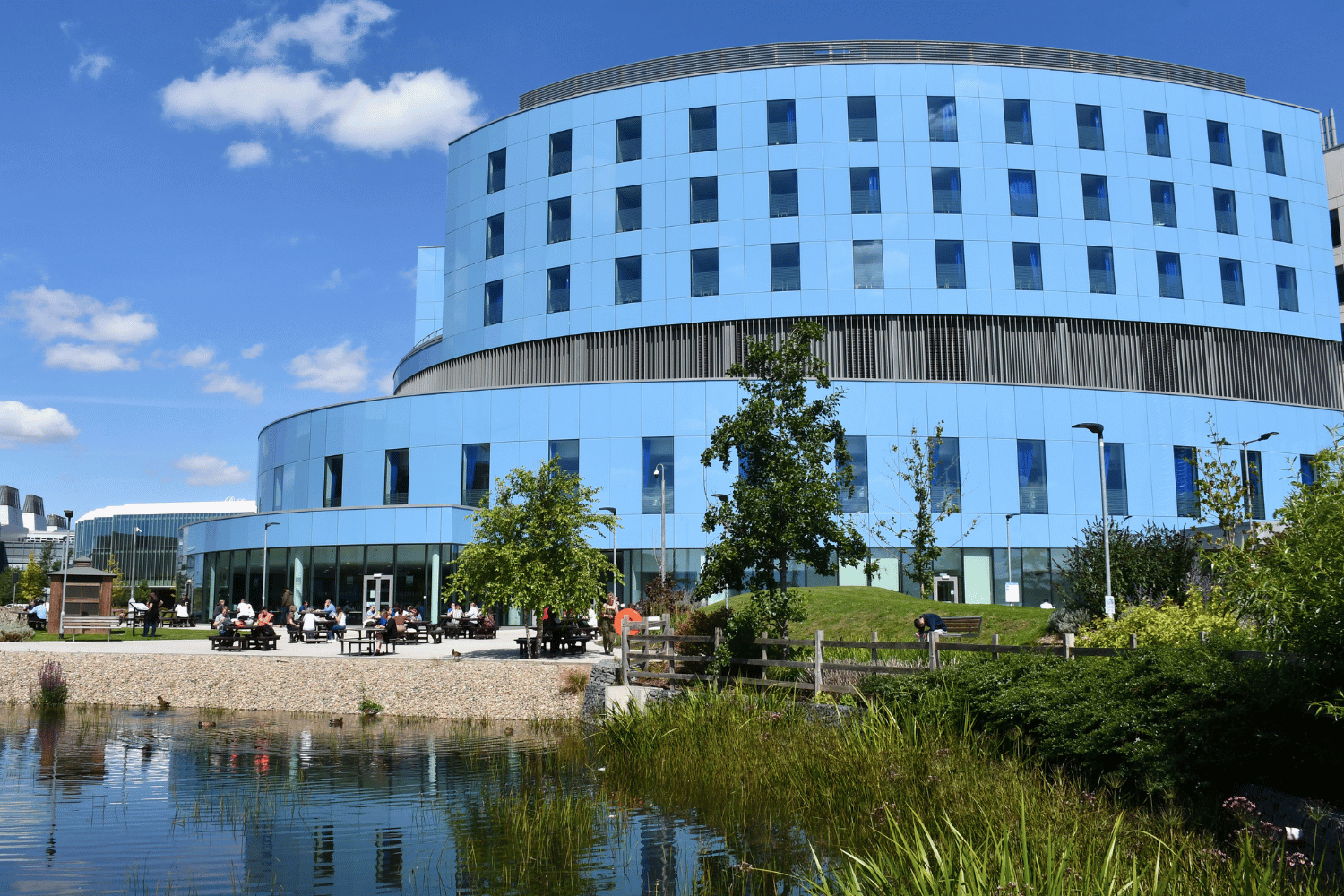 All staff get 50% off food and drink, perfect for enjoying breaks in the sunshine beside our duck pond.
Wellbeing
We know that we need to look after our people in order for them to be able to look after our patients.
Our health and wellbeing team work hard to ensure a year-round calendar of wellbeing events, whether it's our (friendly but competitive) step/distance challenge every May which brings the whole hospital together, or having fun by cycling for a smoothie.
We have trained our own mental health first aiders, mental health facilitators and have a qualified health and wellbeing practitioner on site.

Laudit
Recognising excellence is a key part of our culture.
Laudit is an innovative online platform developed here at Royal Papworth Hospital which celebrates the everyday extraordinary.
Colleagues take the time to say thank you to others for excellent, compassionate or collaborative work by registering a 'Laudit'. Crucially, this is sent to the individual but also the recipient's line manager to ensure great work is seen and rewarded.
Recruitment awards
We were the first NHS hospital in England to receive a joint Investors in People and NHS Health & Wellbeing Award.
We also have a NHS Pastoral Care Quality Award for international nurse recruitment and are a Veteran Aware trust in recognition of our support for ex-service personnel.