Photos and video tours
Explore our state-of-the-art hospital on the Cambridge Biomedical Campus, which opened to patients in May 2019.
All of our patient services are provided under one roof, although we do also have a number of outreach clinics across the East of England. We also have an admin office called Royal Papworth House which is based in Huntingdon.
Previously the Trust was based in the South Cambridgeshire village of Papworth Everard for 101 years.
Whether you're a patient or a new staff member looking to familiarise yourself with our hospital before you arrive, or you're just interested in what our hospital looks like, we hope you find these videos, photos and virtual tours useful.
New virtual tour
Navigate through our new interactive virtual tour, combining 360 degree photos and videos.
Start at our main entrance, head into the atrium and explore critical care, the operating theatres, cath labs, radiology, pharmacy and more.
Click on the arrows to move into a new area. Click and drag to look around each 360 photo.
When you reach certain departments, our friendly staff will be on hand to show you around by clicking the video button.
We hope you enjoy exploring!
Video tour
Photos
March 2022
South entrance and duck pond.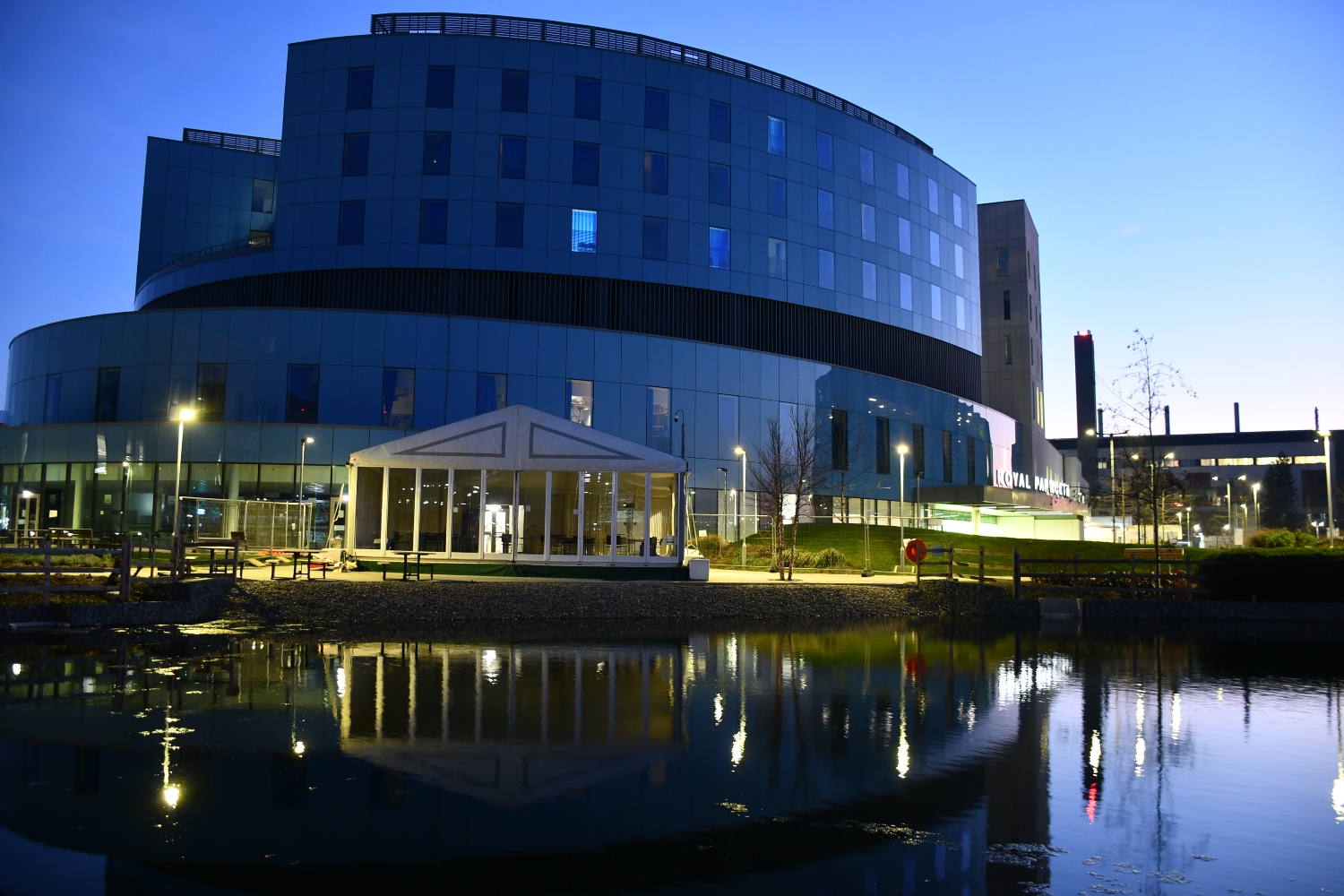 February 2020
North entrance.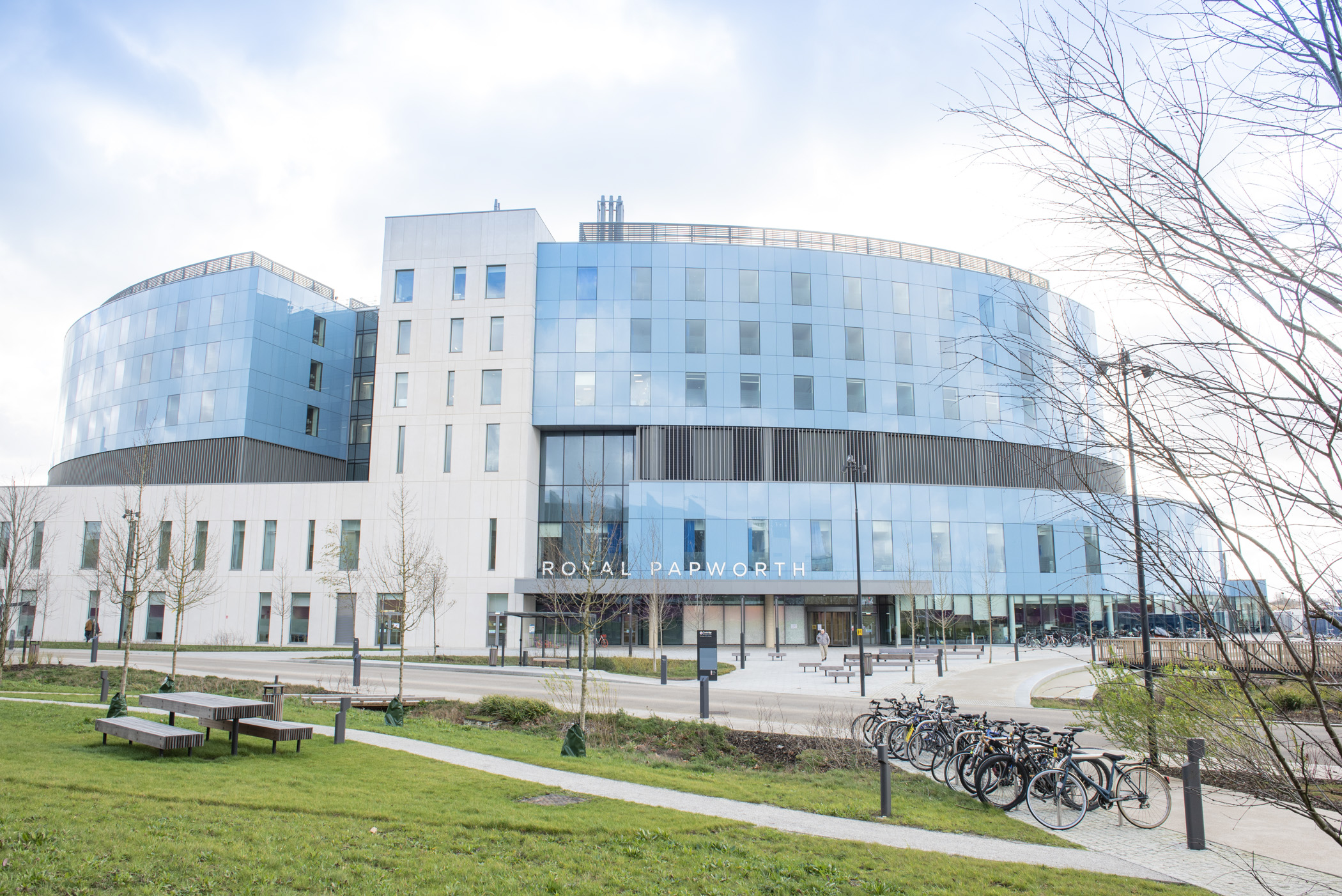 July 2019
The new hospital being officially opened by Her Majesty The Queen.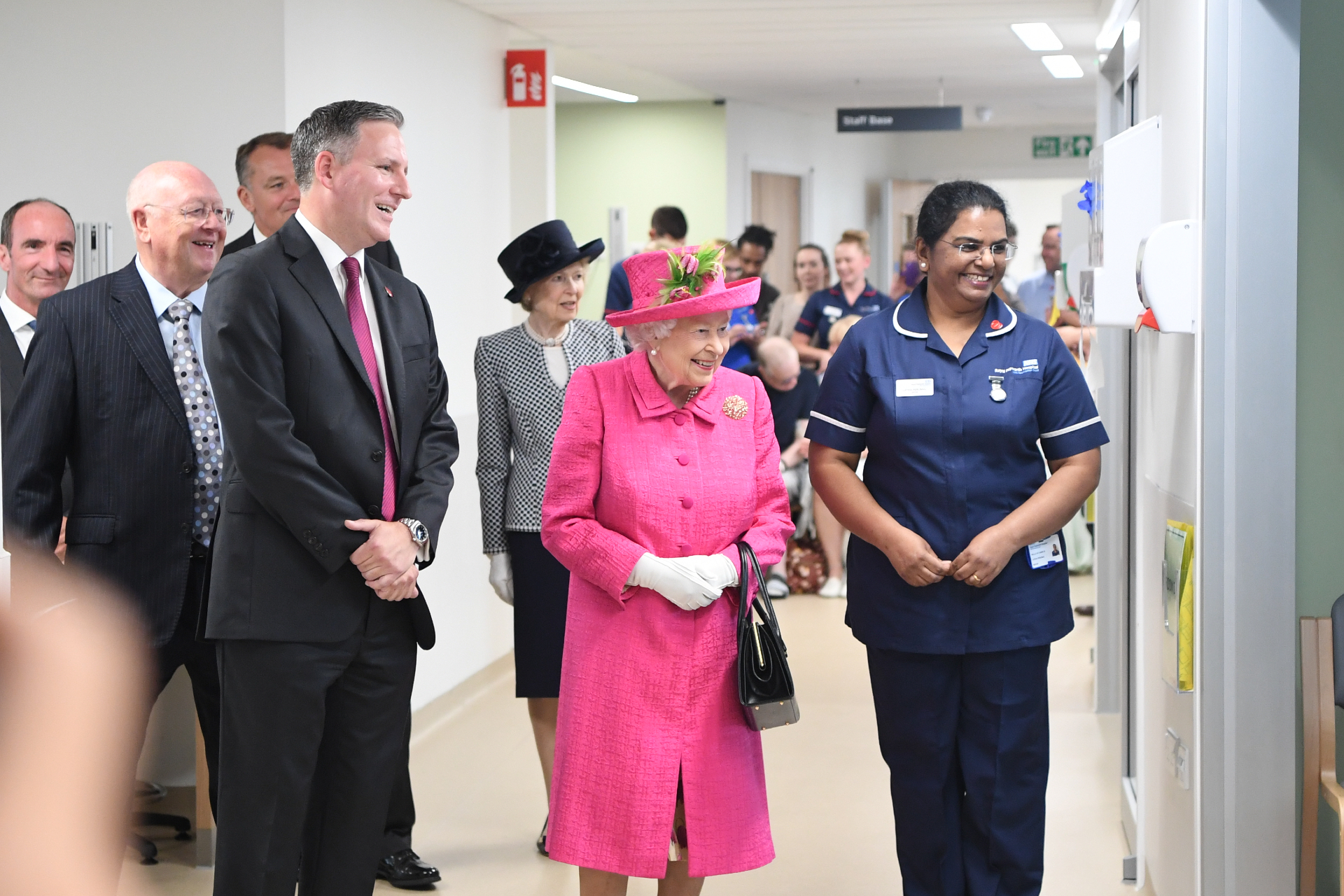 Royal Papworth Hospital, as seen from the duck pond.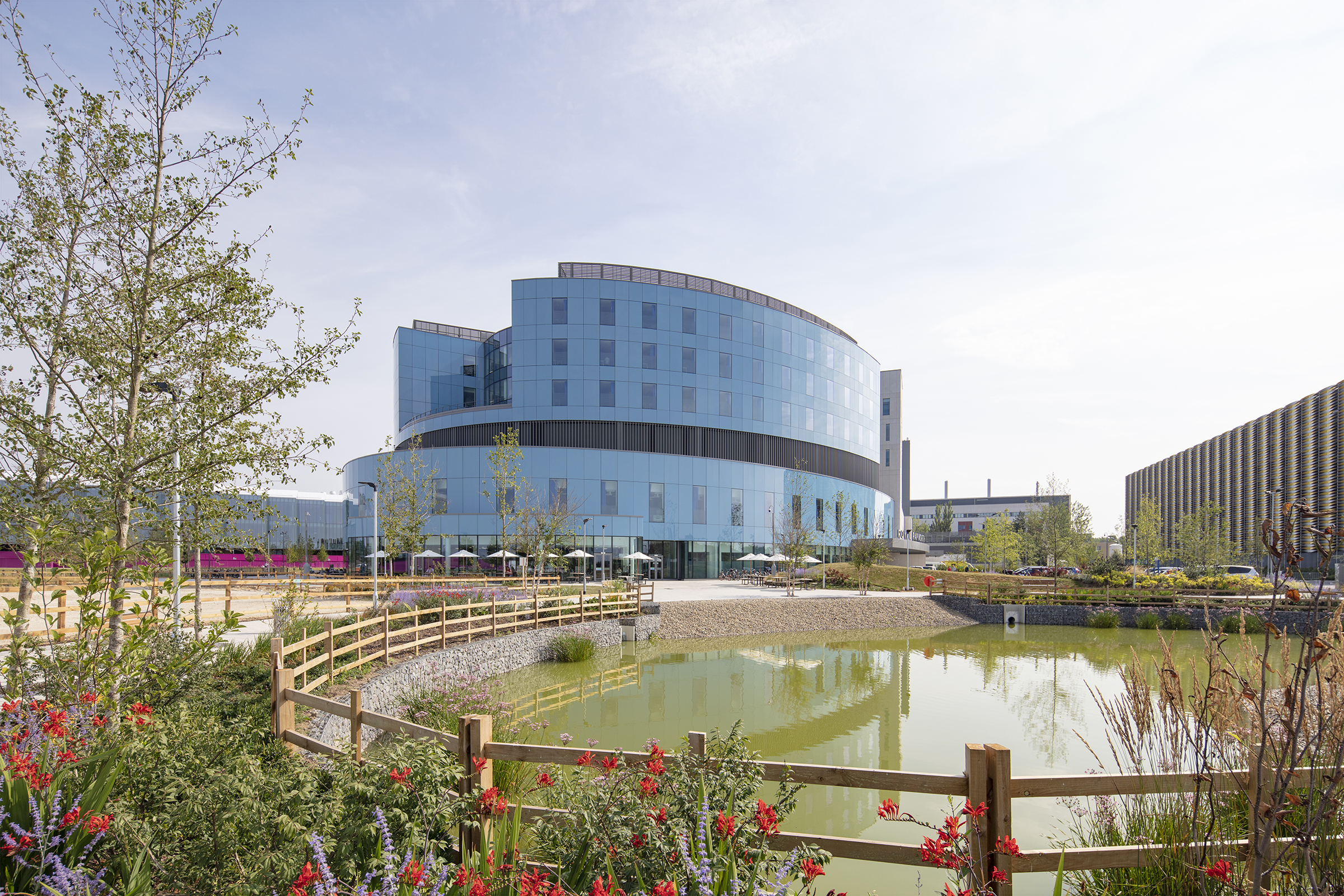 June 2019
A garden party held outside the hospital for staff to thank them for their extraordinary teamwork during our hospital move.

Frequently Asked Questions (FAQs)
How do I get to your hospital?
Where will my appointment be?
We are running a mixture of face-to-face and virtual (either over the phone or via video call) outpatient appointments. You will be told in advance of your appointment where yours is due to take place.

If you need to access a video consultation then please see our Attend Anywhere page.
What facilities are available?
We have a restaurant which serves hot and cold food, WHSmith, two Costa coffee outlets and toilets on the ground floor of the hospital, located off the main reception atrium.

There is also free WiFi (called NHS WiFi) available for patients and visitors.

Inpatients have access to up to 100 TV channels and radio stations through the TV located in their bedrooms. Other facilities such as an exercise bike and Audiobook devices are available on request.
Do you have any jobs available in the new hospital?
Yes, we'd love for you to come and join our team.
For more information about our current vacancies and recruitment days, please visit the Working with us section of our website.
What are the visiting times in the new hospital?
Visiting times on all wards (except Critical Care)
14:00-17:30
18:30-20:00

Visiting times for Critical Care
Open visiting except between 14:00-15:00 each day