About HLRI
The Heart and Lung Research Institute (HLRI) is a joint venture between Royal Papworth Hospital and The University of Cambridge. It will draw together the highest concentration of world-class physicians, research teams, academia, scientists and industry in Europe to treat patients for chronic cardiovascular and respiratory diseases.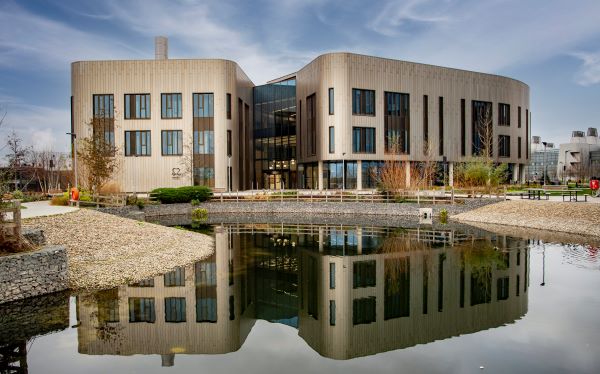 HLRI is being built next to Royal Papworth Hospital - ©Keith Heppell
HLRI will mean new treatments will be created, tested and delivered to tackle the biggest causes of premature death in the world all on one site. It has set an ambitious five year target to demonstrate proof-of-concept for at least 10 new drugs or diagnostic approaches in heart and lung diseases.
Together we can transform the future for those with heart and lung disease
The HLRI is currently under construction situated next to Royal Papworth Hospital on the Cambridge Biomedical Campus, the largest biotech cluster outside the United States. It will be home to more than 380 scientists and medical professionals with state-of-the-art laboratories in genomics, population sciences, research into cellular mechanisms of disease and translational science. It will also include a special 10 bed facility where the first-in-patient studies of new treatments can be conducted.
Royal Papworth Hospital Charity is contributing over £5 million to support the build of the HLRI to ensure our patients have access to the world's best treatments.
HLRI construction - latest photos
Groundwork on HLRI began back in October 2019 with construction starting in January 2020. The project, which is being delivered by SDC, is due for completion in early 2022.
December 2021
This view does not work with Internet Explorer 11. Please use either Chrome, Firefox or Microsoft Edge.
July 2020
February 2021

October 2020