22 September 2022

Royal Papworth Hospital NHS Foundation Trust has been shortlisted for two prestigious tech awards for its positive incident reporting platform, Laudit.
Laudit has been named as a finalist in the UK IT Industry Awards 2022 in the 'Best Healthcare Sector IT Project of the Year' category and in the Health Tech Awards 2022 for 'New Innovation of the Year'.
Royal Papworth is the only NHS Trust to be selected as a finalist in the UK IT Industry Awards.
Laudit was developed in 2018 by consultant cardiologist Dr Will Davies, who recognised that while Royal Papworth Hospital was diligently recording and reporting incidents and near-misses, the organisation was not consistently capturing examples of staff excellence, either through caring for patients or supporting each other.
Assisted by colleagues across the hospital, Dr Davies designed and implemented a quick and easy reporting system for celebrating these everyday excellent incidents.
Laudit was quickly adopted across the Trust and thousands of 'Laudits' have been sent and received since its initial launch. At times of increased organisational pressure, such as during the coronavirus (COVID-19) pandemic, there has been a significant increase in positive reporting with record numbers of Laudits submitted.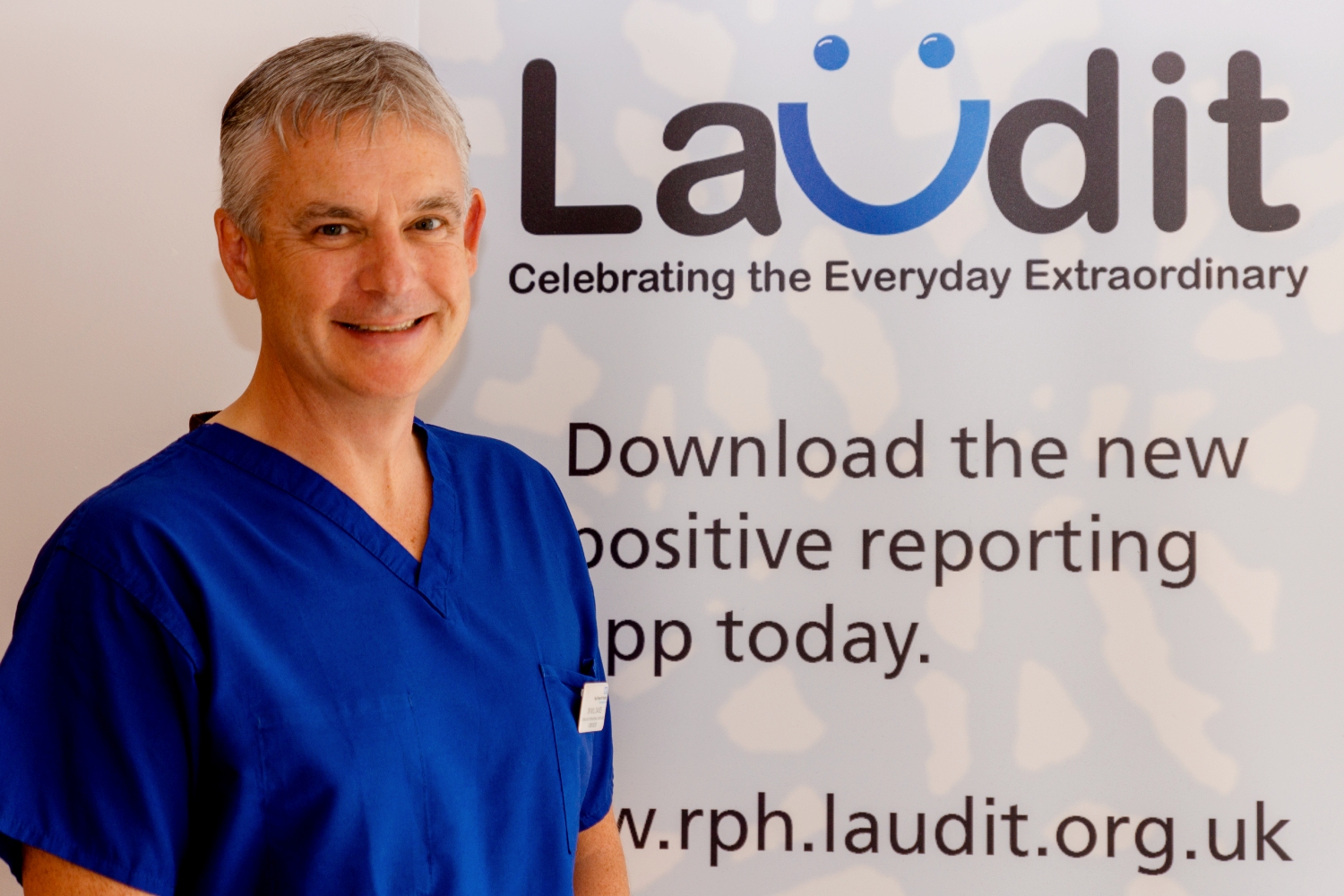 Laudit was developed in 2018 by consultant cardiologist Dr Will Davies to help recognise excellence

In May 2022, Royal Papworth Hospital launched a new version of Laudit. The user experience of the tool is much improved, and the new tool has sophisticated reporting capabilities.
In the first week, more than 350 members of staff signed up to use the new tool and 200 Laudits were sent and received – significantly exceeding the previous 12-month average of 150 Laudit submissions per month.
Dr Will Davies said: "Laudit allows staff to recognise each other for the extraordinary measures they take every day to support one another and deliver exceptional care to our patients.
"Since launching the new version of Laudit, we have seen a significant increase in the number of positive events submitted. We know that recognising excellence boosts staff morale and wellbeing, as well as allowing the organisation to learn from exemplary practice.
"We are delighted that our Laudit initiative has been recognised by the UK IT Industry Awards and the Health Tech Awards."
The winners for the Health Tech Awards, organised by the Health Tech Newspaper, will be announced at a digital awards evening on Thursday 13 October.
Meanwhile, the ceremony for the UK IT Industry Awards will take place in London on Wednesday 9 November.
Rob Deri, Acting Group CEO, BCS, The Chartered Institute for IT, said: "These awards celebrate the very best of our sector. Information Technology has a major impact on every aspect of our daily lives and the role of the IT professional has never been more important.
"Congratulations to Royal Papworth Hospital for being shortlisted and I wish you the best of luck as you head towards the finals."
The development of the new Laudit tool has been supported with funding from Royal Papworth Charity, which provides grants to the Royal Papworth Hospital for the benefit of patients, their families, and staff.