12 March 2021
Cardiac physiologists work in our cath labs, helping to treat patients with heart attacks, heart disease and heart rhythm disturbances.
To mark Healthcare Science Week, which runs from 5-14 March, we spoke to Sandra who is a highly specialised cardiac physiologist at Royal Papworth Hospital.

Name
Sandra Silva

Where do cardiac physiologists 'live' in a hospital?
We can mostly be found in two main areas: cath labs and outpatients.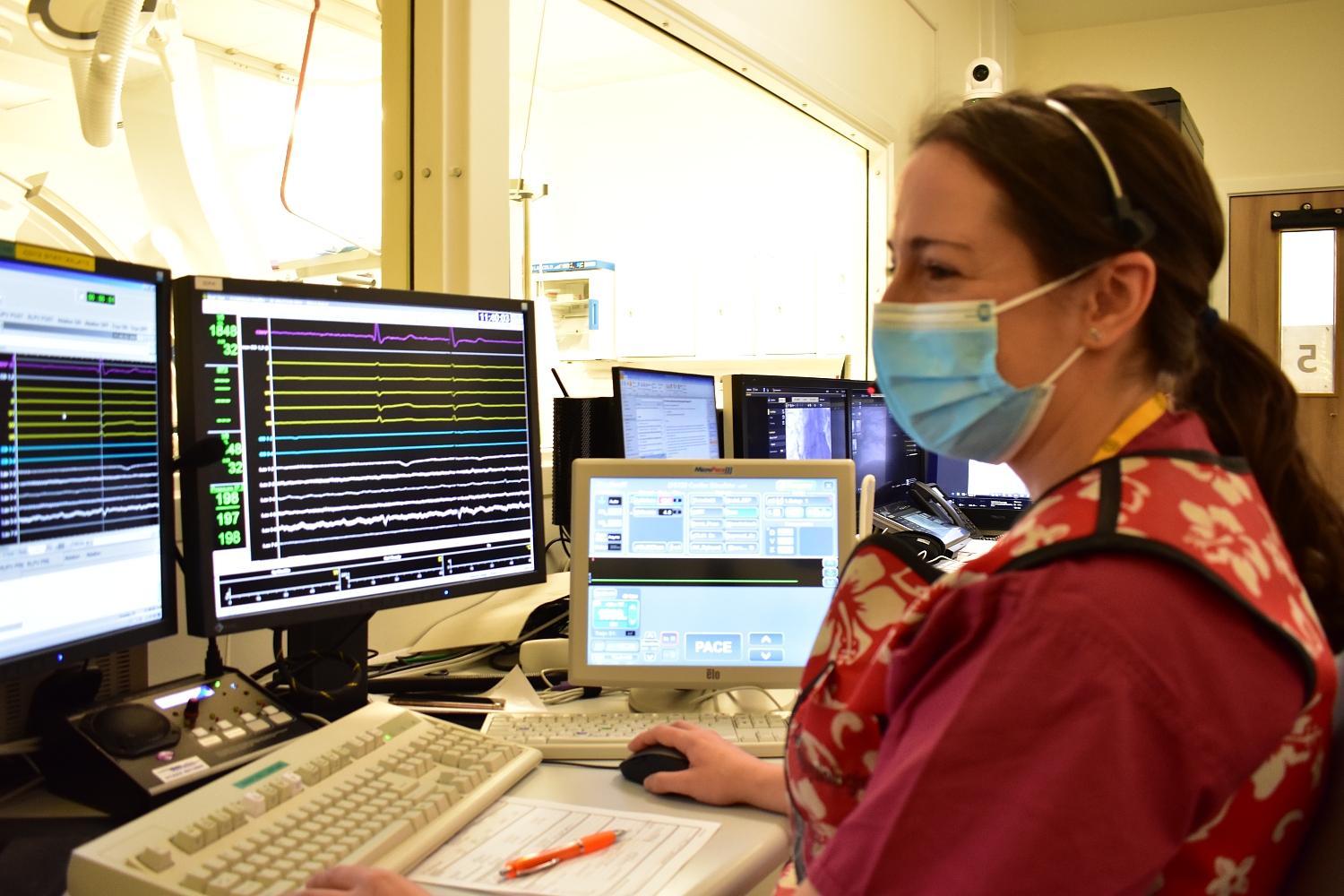 Sandra working in the cath lab during the insertion of a cryoballoon catheter

What are your main jobs?
Cardiac physiologists works across both invasive and non-invasive cardiology.
Our non-invasive work includes a wide-range of investigations for patients with suspected heart problems. This includes echocardiography, ECGs (electrocardiograms which monitor the electrical activity in the heart), Holter monitoring (a 24-hour portable ECG).
Invasive cardiology sees us working closely with doctors and radiographers in the cath labs to perform angiograms, treat people for heart attacks and fit patients with cardiac devices to improve their heart's health and function.
Alongside this we are also in the electrophysiology lab clinics where we see patients with heart rhythm disturbances, such as atrial fibrillation. We help doctors and arrhythmia specialist nurses to diagnose and treat – through ablations – these arrhythmias.

What do you love most about your job?
The best part of my job is being able to help patients feel better. It is extremely rewarding when people come back through the door for a follow-up after their treatment and tell us they feel much better after they've seen us. Making that kind of a difference and impact in their lives is why I love what I do.
Find out more about cardiac physiology at Royal Papworth Hospital.