19 May 2022

Emily works as a team leader in the research and development team at Royal Papworth Hospital NHS Foundation Trust. Ahead of International Clinical Trials Day 2022 on Friday 20 May, she gives an insight into the role of the clinical research practitioner and shares her journey into NHS research.
Tell us a bit about yourself and your job
My name is Emily and I am clinical research practitioner (CRP) at Royal Papworth Hospital.
I completed a degree in politics in 2010. It was during this time that I realised how much I enjoyed and was interested by healthcare - through both volunteering for the medical students and spending a lot of time in hospital with a loved one - so I went straight into the NHS after graduating.
I have been in the NHS for almost 12 years now, nine of those here at Royal Papworth.
What has your NHS journey been over those 12 years?
I started out as a band 2 healthcare assistant at Norfolk and Norwich Hospital and undertook a foundation degree in healthcare science as part of a development plan. This allowed me to then progress to become a band 4 assistant practitioner on an orthopaedic ward.
In 2013, I made the move to Papworth as a physiotherapy assistant practitioner, where I really enjoyed helping patients with their rehab to get better and be able to get back home.
After a few years I then made the transition to research as a band 5 research assistant in the Pulmonary Vascular Disease Research Unit, working with pulmonary hypertension patients.
I was then appointed to a band 6 senior clinical trial coordinator role and am currently seconded to a part-time band 7 team leader role, still within the same team.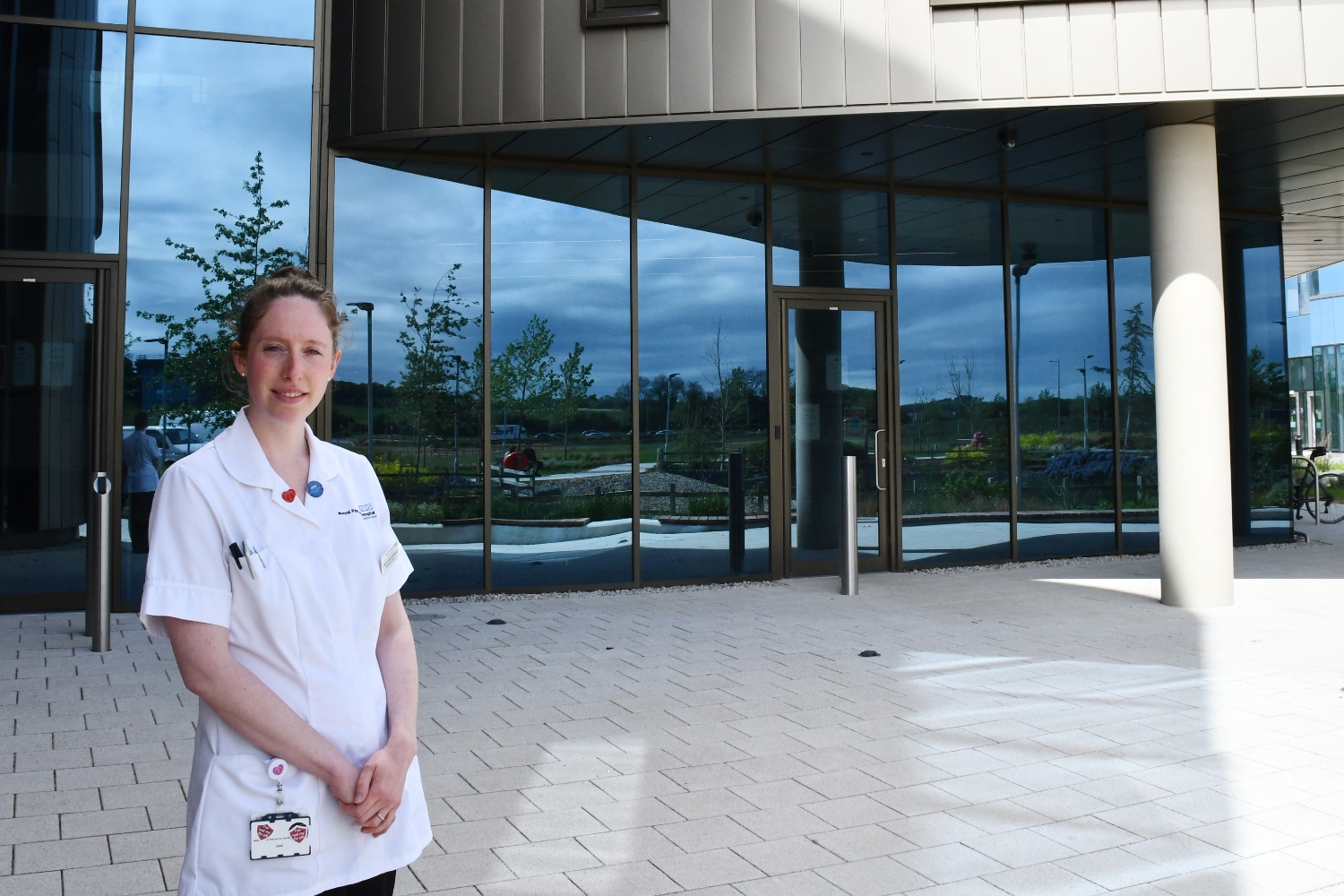 Emily has worked in the NHS for 12 years after becoming interested in healthcare during university

Why did you make the move to research?
It was while first working in physiotherapy at Papworth that I saw some of the various clinical trials being conducted, such as AMAZE (for atrial fibrillation) and Ministern (for aortic valve replacement surgery).
They really caught my attention. Seeing how trials excite patients, the way they would talk to me about the trials they were on, and some of the patients on Ministern would even show me their smaller, mini-sternotomy.
Their reaction and engagement with the trials and the empowerment they felt by taking part in something that may lead to a benefit for others in the future really enthused me.
I saw the research assistant post come up, went to speak to them about what it involved and looked into the role a bit more then applied and thankfully got the job.
You said you are a clinical research practitioner (CRP). What does that mean?
CRPs are a hugely diverse staff group, working in roles from band 3 to 7 that help to deliver research. It is an umbrella title for the family of roles that have a patient or participant facing element, such as trial coordinators, research assistants and research practitioners.
We come from a diverse background of healthcare assistants, assistant practitioners, admin, tissue bank, forensics or straight from university with different degrees such as politics, fine art, various sciences.
In our trust CRPs work and lead on multiple drug trials, study set up, patient management and recruitment right through to data collection and entry. We also help design study protocols and support with the ethical approval process.
We can support with many clinical tasks like ECGs, the six-minute walk test, venepuncture, cannulation and many more.
CRPs bring a wealth of research knowledge and expertise to research delivery teams, working alongside the wider multi-disciplinary teams to deliver safe, ethical and high-quality clinical research care.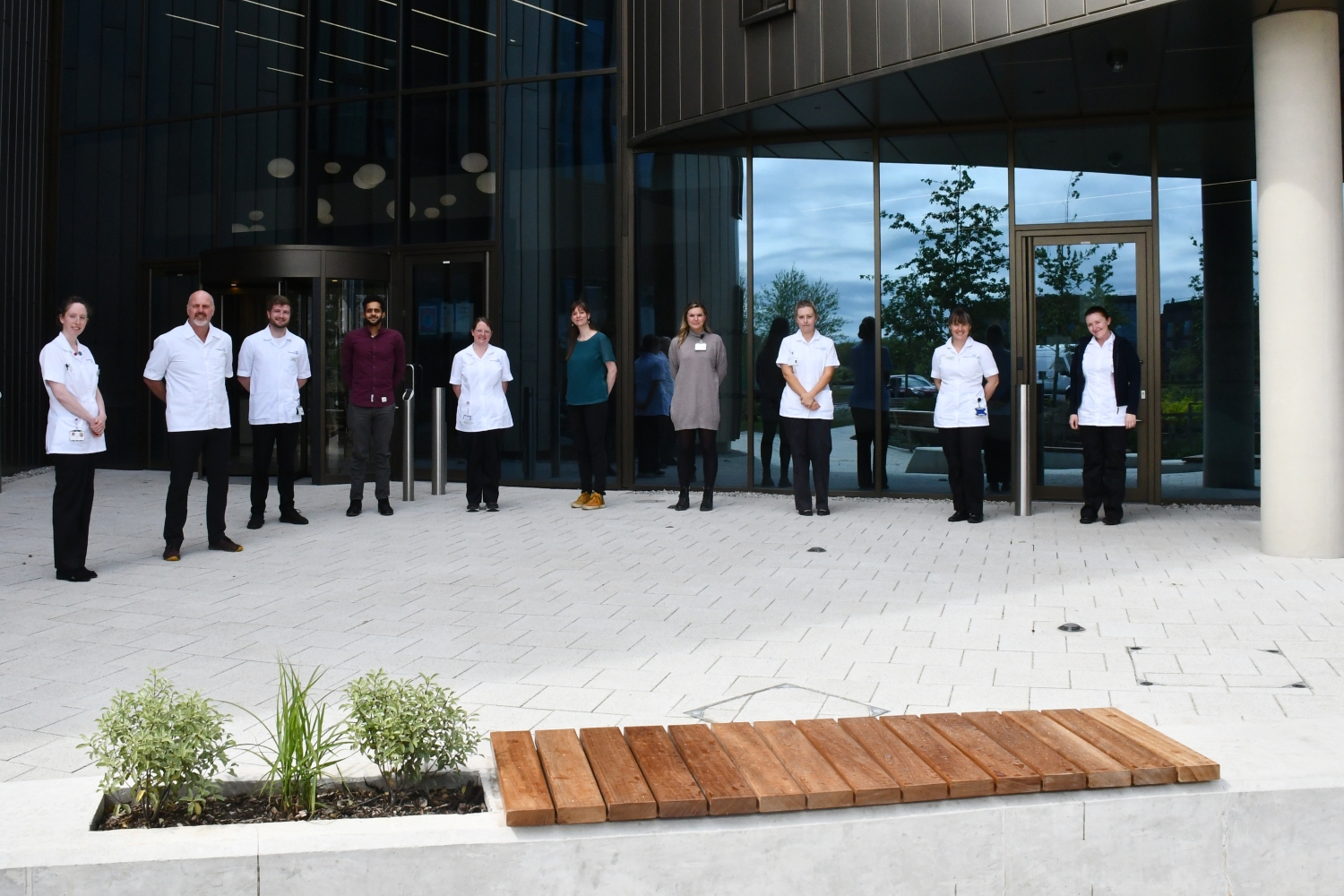 Clinical research practitioners standing in front of the Heart and Lung Research Institute

They are crucial to delivering clinical research that transforms treatment for patients and around a quarter (23%) of the total research and development workforce here at Royal Papworth are CRPs.
This is a high percentage as Papworth has been a forerunner in the use and development of the CRP role, particularly in response to a changing research landscape and the growth of clinical research activity.
What opportunities are there for CRPs?
Career progression opportunities are ever increasing.
You can apply for a master's, pre doctoral and PhD-funded programmes with the National Institute for Health and Care Research, become principal investigators on studies, support to publish articles, present at conferences, and there are internal training positions for junior team leaders.
CRPs are also now identified as an occupational group in health and care in the UK by the UK Professional Standards Authority (PSA). In April 2020, accredited registration for CRPs was approved by the PSA as part of the Academy for Healthcare Science (AHCS) Accredited Register.
I am the first person at Royal Papworth to be accepted onto this register (and one of 85 nationally) which is super exciting.
This is a fantastic opportunity and hopefully will mean the standardisation and accreditation of the CRP role will allow us to achieve the recognition and respect for the skills and specialist knowledge bases we acquire and provide further development opportunities.
What do you love most about working in research?
The part of my job I love the most is working so closely with our pulmonary hypertension patients and their families or carers. Getting to know them and their individual experience of a very rare disease has definitely had an impact on me as you see their daily struggles and how it really impacts on their lives.
Research and clinical trials are essential; they offer the opportunity to make a difference to the lives of current and future patients. This is what motivates me to want to work in clinical trials as ultimately you are working to better improve the understanding and the outcomes for our patients.
Career highlight?
One of the commercial studies I set up at Royal Papworth and managed along with another CRP colleague was called TRACE.
This was a trial looking at the effect of a drug called Selexipag on the physical activity of patients with pulmonary arterial hypertension.
The results of the study saw the drug become licenced in the UK for some patients.