26 November 2020
Patients recently treated for heart attacks at Royal Papworth Hospital in Cambridge are urging others to not delay seeking treatment this winter and avoid putting their lives at risk.
During the first wave of the coronavirus (COVID-19) pandemic, the hospital – which is the specialist heart and lung centre for the whole of the East of England – reported a 30% reduction in emergency heart attack admissions in April, from 63 in 2019 down to just 44.
Consistently there was a 16% drop throughout the first half of 2020: fewer than 350 heart attack patients came through Royal Papworth Hospital's doors as opposed to 408 in the same period last year.
Numbers rose throughout the summer but dropped off again in September, leading to fresh concerns from doctors and nurses that people are putting their lives at risk by either not wanting to come into hospital or wrongly believing the NHS is only open for people with coronavirus.
Heart attacks don't go on furlough
"Heart attacks don't just suddenly stop, so we can only assume that people were still experiencing symptoms of heart attacks – chest pains, dull aches in their left-hand side - but were reluctant to come forward because they thought they were helping the NHS by staying at home," explained Wayne Hurst, Head of Nursing for Cardiology at Royal Papworth Hospital NHS Foundation Trust.
"Thankfully we saw increased numbers through July and August, but this dropped again in September leading to fresh fears people are once again staying away. We never closed our doors during the first lockdown and that will be the same again this winter. The NHS is open and we are ready to safely treat people."
Heading into a crucial few month for the NHS, patients who have been successfully treated at Royal Papworth Hospital are urging others to call 999 if they think they might be having a heart attack.

Emergency heart attack activations at Royal Papworth Hospital
| | | |
| --- | --- | --- |
| | 2019 | 2020 |
| Jan - June | 408 | 342 |
| July | 70 | 70 |
| August | 60 | 89 |
| Sept - Oct | 137 | 131 |

Sue Barlow, who is 76 and from Cambridge, had a heart attack on Sunday 1 November which started with pain her chest which progressed to an ache spreading down her left arm.
"I woke up feeling fine and initially thought I might have indigestion, but the pain then spread from my chest to my left arm so I called 111 who quickly assessed my symptoms and dispatched an ambulance.
"I was soon greeted by two paramedics who carried out essential tests at my home and then transferred me to Addenbrooke's Hospital's A&E department before I was referred to Royal Papworth Hospital that evening.
"Within 24 hours of the onset of my symptoms I had an angiogram and one stent fitted before being sent home just three days later on Wednesday 4 November."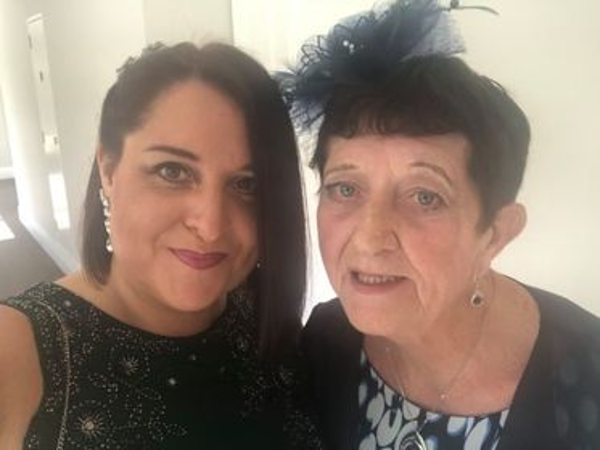 Sue Barlow is now back home with her husband and their daughter, Jo
"We are so grateful for the care that mum received," added daughter Jo. "We couldn't visit mum in hospital which was extremely difficult but a nurse at Royal Papworth Hospital actually phoned on her personal mobile to let us know mum was ok, arranging for us to come and drop off mum's phone and personal belongings at reception that evening.
"People should absolutely come forward and feel confident that you will be treated safely – mum was very well looked after and we had no concerns at all. If we hadn't sought treatment straight away, who knows what condition mum might be in now."
Ninety-one year-old grandfather Charles Gray, from Hadleigh in Suffolk, was also in hospital at the same time as Sue after experiencing a heart attack after pumping up his car tyres.
Mr Gray was admitted to Royal Papworth Hospital on Tuesday 3 November, and had one stent fitted after the removal of a large blood clot. He was discharged back home to his family just 48 hours later.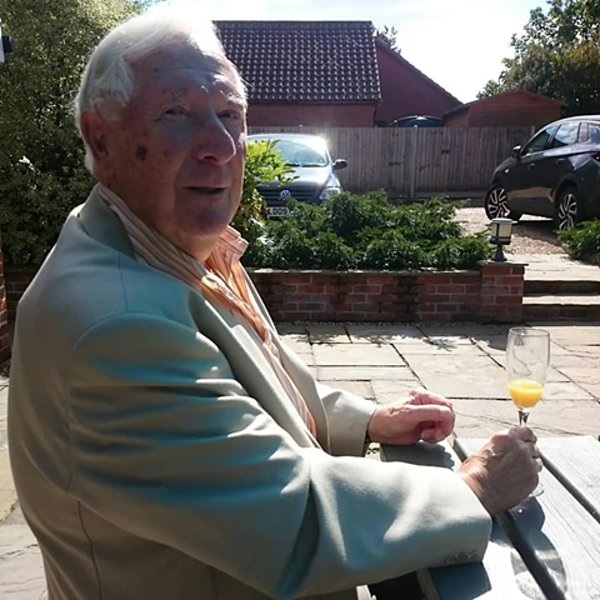 Charles Gray said that the treatment he received was during his stay in hospital was 'outstanding'
"I felt a dull ache across my chest and went inside to tell my wife that I thought I might be having a heart attack. We called 999 for an ambulance and they brought me straight to Cambridge.
"I've always been healthy and active but perhaps over-did it pumping up my tyres! I can't thank the ambulance crew and the team at Royal Papworth Hospital enough for safely looking after me and getting me home to my family just two days later."
'It is absolutely vital that people call 999 if they think they are having a heart attack'
"It is absolutely vital that patients who need emergency treatment for heart attacks get to hospital as quickly as possible. Calling for help on 999 and asking for an ambulance as soon as you have symptoms really could mean the difference between life and death," said Dr David Begley, Divisional Clinical Director for Cardiology at Royal Papworth Hospital.