28 July 2021
Camilla Case and her family have always talked openly about organ donation.
The mother-of-five opted-in to the NHS Organ Donor Register when she started learning to drive. Over the years, her children gradually followed suit.
Never, though, did Camilla anticipate that she would one day benefit from someone else having made that same decision.
"Donating organs is something we've always discussed in our family. You don't need them when you die, so if you can give a stranger the gift of life in your darkest moment then that is a special thought," the 48 year-old from south London said.
"When I made my decision all those years ago, it was never on my mind that one day I might need a transplant, but I am so grateful to my anonymous donor for what they've done."
Ten years ago, Camilla was diagnosed with dilated cardiomyopathy, a disease where the walls of the heart become stretched and thin so they cannot contract properly to pump blood around the body.
Her heart failure became more severe and, in December 2019, she was put onto the heart transplant waiting list.
Further deterioration meant that, in March 2021, she was elevated to the urgent list and admitted to Royal Papworth Hospital as an inpatient, where she would have to stay until she got her transplant.
Four weeks later she received the gift of a donated heart and underwent a transplant at Royal Papworth Hospital, spending three weeks in hospital.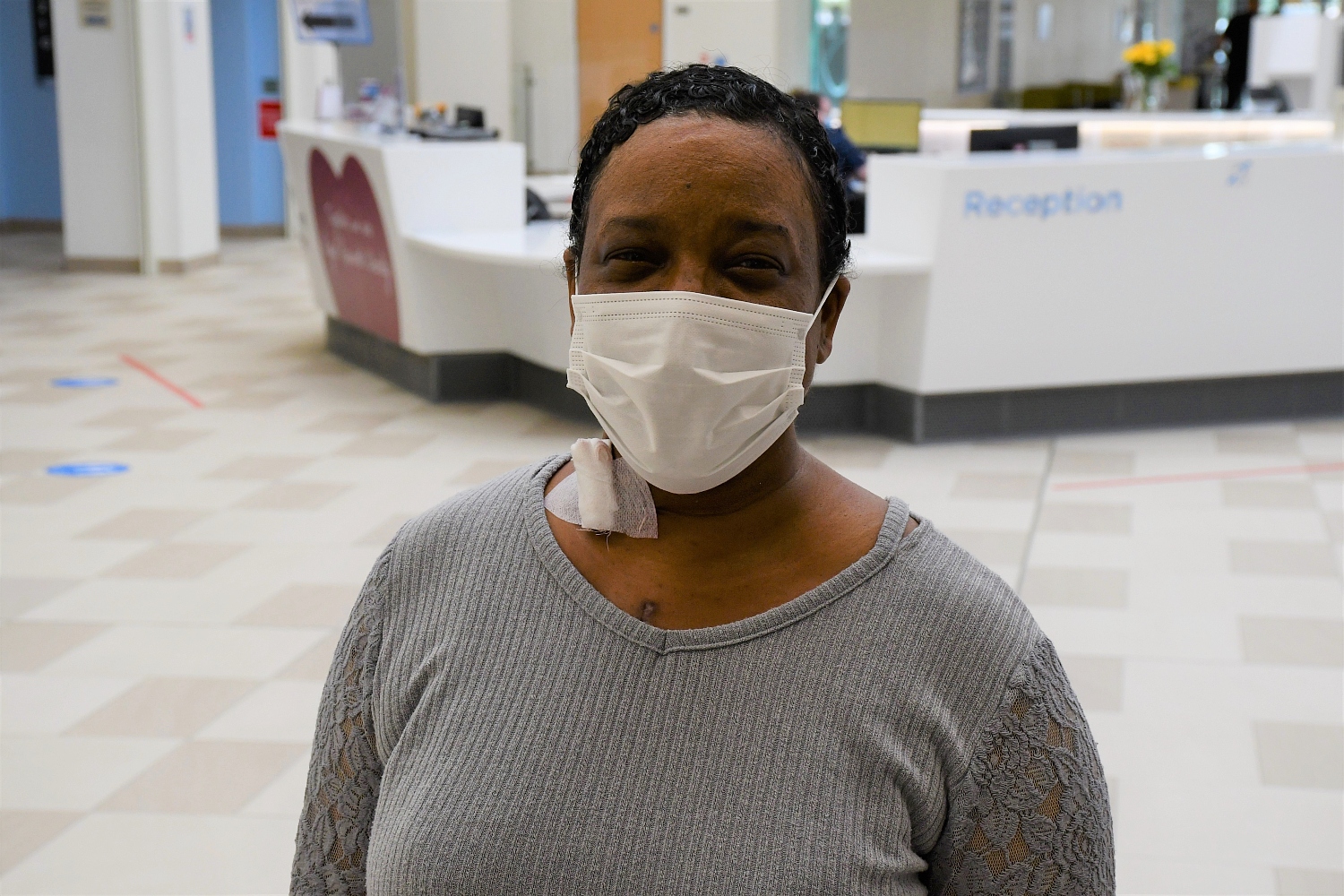 Camilla is now three months post-transplant.
"I will never forget the moment that the transplant nurse walked into my room and said 'we think we've found a heart'. It was still going through the final checks but it was described to me as being a beautiful heart and, having had a false alarm before, I was so happy and excited.
"Very calmly, I began packing up my stuff for storage. I just knew it would go ahead. My birthday was just a few days away. It was my time. This was the one."
Camilla says that she regularly drew upon her Christianity in the hours that led up to her transplant; her faith also gave her immense strength in the immediate days following the operation.
And now that her hope for a heart has turned into reality, she is using her position to encourage as many people as possible to talk about organ donation with their loved ones.
"When I was diagnosed in 2011 it was completely out of the blue. I always knew that I'd ultimately need a transplant, but being Black Caribbean I was also aware that the wait for an organ transplant can be longer1.
"I vividly remember waking up after my transplant and instantly being so thankful and humbled. I had made it to the other side. I cried silently to myself and thought 'now the hard work begins'.
"I'm beyond grateful that my donor had expressed their wish to become a donor after death and shared their feelings with their family. That decision and conversation has allowed me to be alive today. I'm pleading to Black people to please have a conversation with your loved ones about organ donation and help more people like me.
"I can now look forward to more special memories with my five children and one grandchild. Not a day goes by where I don't think of my anonymous donor and thank them for what they've done for me."