22 August 2020
Congratulations to the thoracic directorate who have been shortlisted twice in this year's Nursing Times Awards.
Our cystic fibrosis nursing team, led by Sam Henman, has been shortlisted for the 'Promoting Patient Self-Management Award' through the pioneering Project Breathe study.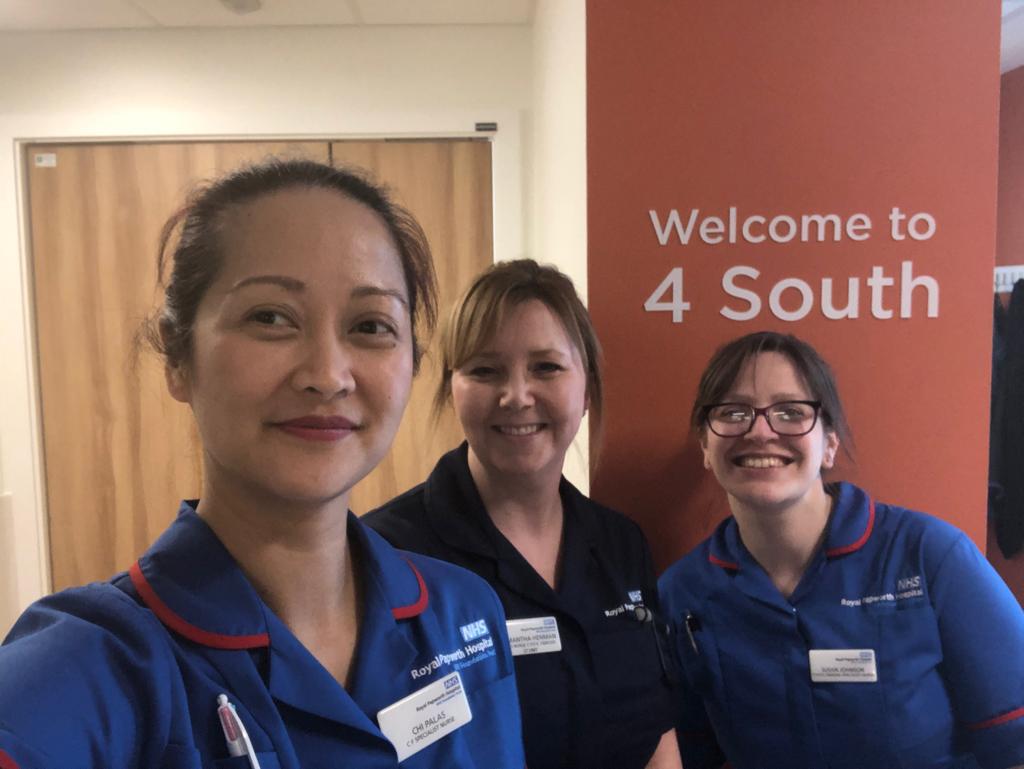 Sam Henman, Lead Nurse for CF (centre), with CF specialist nurses Chi (left) and Susan (right)
Charlotte Smith, Thoracic Oncology Nurse Specialist, is shortlisted in the 'Rising Star' category for her commitment to care, excellence and innovation.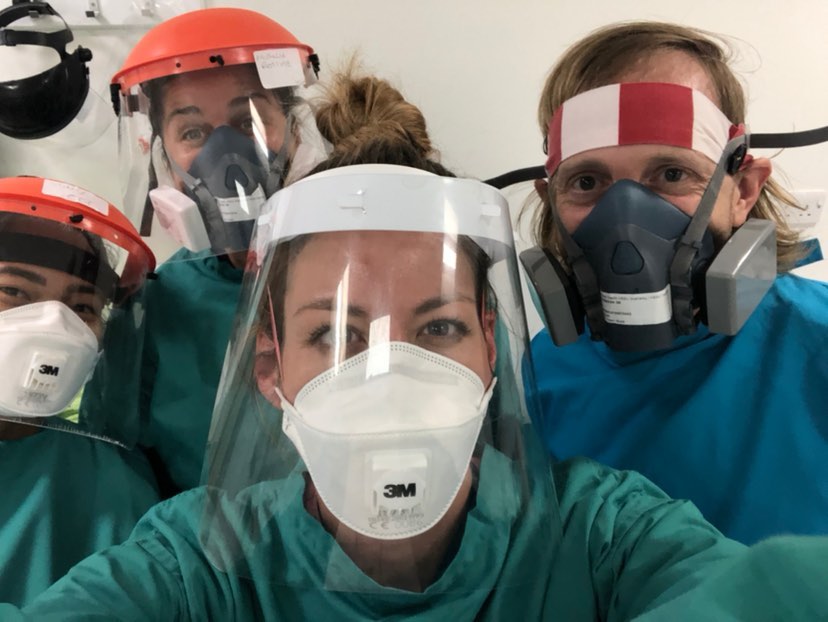 Charlotte (centre front) works in our lung cancer team, but was redeployed to care for COVID-19 patients during the height of the pandemic
Judith Clark, Discharge Planning Nurse Specialist and Nicky Speed, Pulmonary Hypertension Nurse Specialist, were also nominated for the Patient Safety Improvement Award for their outstanding work over the last year.
Jennifer Whisken, Head of Nursing, said: "We are absolutely thrilled that our staff have been recognised in these national awards. The fact that we were shortlisted in two categories is a real testament to the brilliance of our staff and the wonderful care they show to patients every day."
View the full shortlist for the Nursing Times Awards 2020. The event is due to take place on Wednesday 14 October.