24 September 2021
In May 2020, the law around organ donation in England changed to an opt-out system, to help increase the number of lives that can be saved by an organ transplant.
Anyone over the age of 18 is now considered to have agreed to be an organ donor when they die unless they have recorded a decision not to donate or are in one of the excluded groups.
Families will always be involved before donation takes place, however, meaning that your family can overturn your decision if they aren't sure about your wishes.
This means that it's important that you discuss what you want to happen with your loved ones, so they can feel confident and have peace of mind that your decision is being honoured.
Being an organ donor means you could give someone like 31-year-old Vicki Lee another chance.
Vicki was told she had an atrial septal defect (ASD), a defect of the heart present at birth, and pulmonary hypertension when she was in her twenties.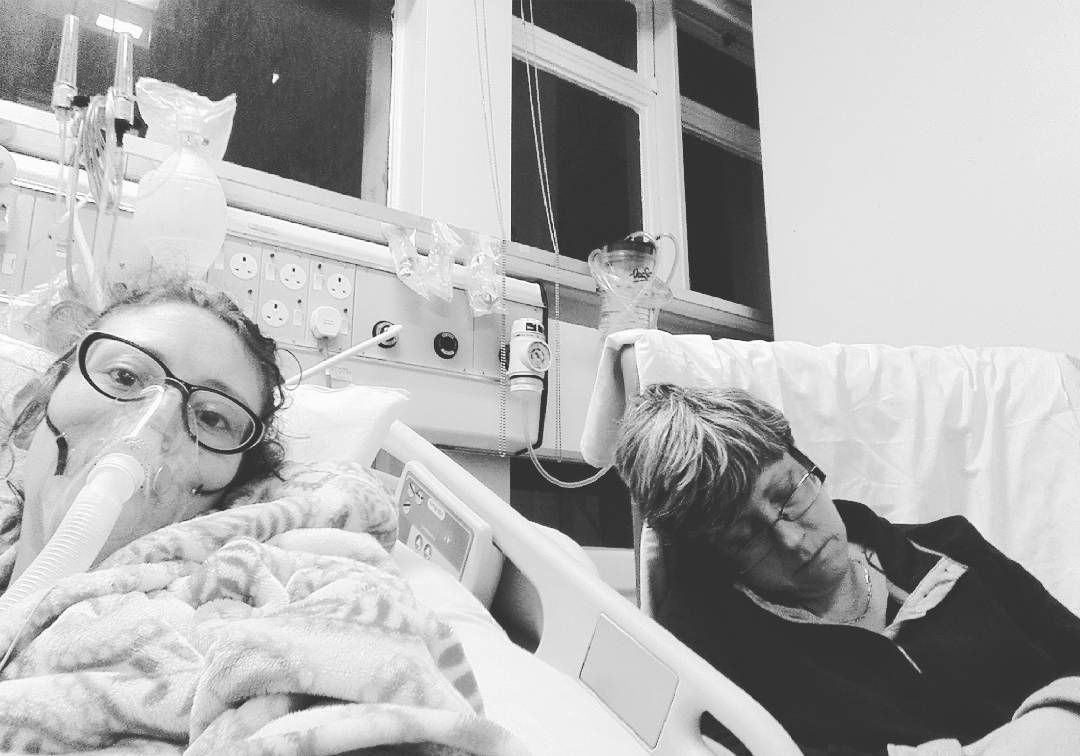 Vicki with her mum in hospital whilst undergoing diagnostic tests
​​An ASD is a hole in the wall (septum) between the two upper chambers of the heart. The defect causes blood to circulate abnormally in the heart and lungs. When this happens, the blood vessels in the lungs become stiff and thick, making it more difficult for the right side of the heart to pump blood through – this is known as pulmonary hypertension.
After receiving her diagnosis, Vicki's health slowly started to decline.
"I was on IV permanently, 24 hours a day – I had to carry it around with me," she explained. "I was wearing oxygen 24/7 towards the end as well which is not very pleasant either. I would get breathless going to the kitchen. I was grey, I was blue – it was really hard."
Vicki's condition was severely damaging her heart and lungs, and in September 2020 she was added to transplant waiting list for a heart-lung transplant.
Less than a year later, she received the call that a donor had been found.
"After the surgery, I remember asking for my phone to send a video home to everyone just telling them how happy I was. I just felt better immediately.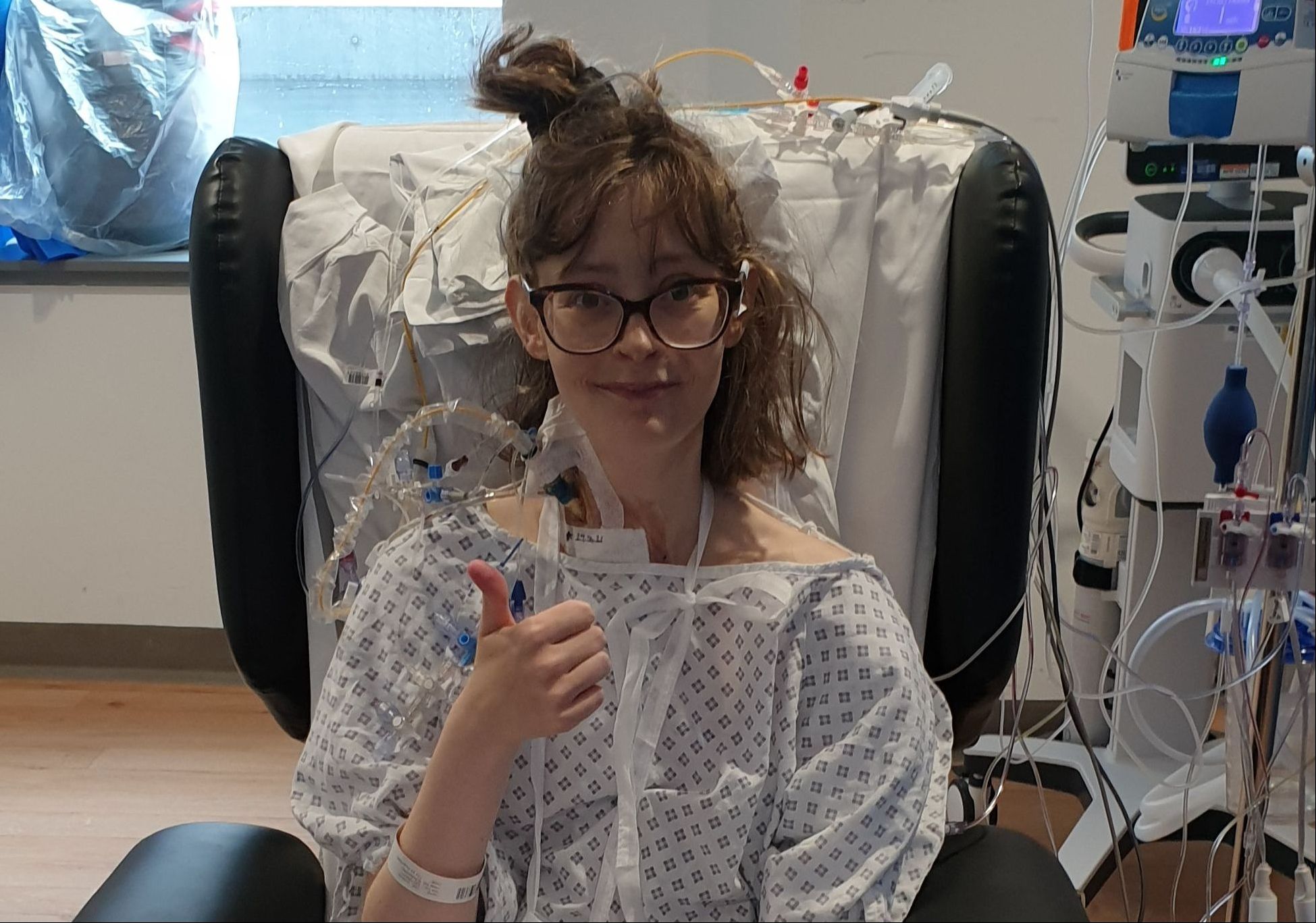 In critical care after her transplant
"Every day I feel stronger, and I'm starting to trust my body again because it's been failing me for so long."
As an organ donor, you can save or transform up to nine lives through organ donation.
"We are told that without a life-saving transplant, we will die. Whenever someone registers to be an organ donor, you give someone like me hope.
"And if you are waiting for a transplant, keep strong because it's amazing when it does happen."