11 March 2021
Clinical perfusion scientists, known simply as perfusionists, are an integral part of our surgical and critical care teams and one of the healthcare science professions we have at Royal Papworth Hospital.
To mark Healthcare Science Week, which runs from 5-14 March, we spoke to Catherine who qualified last year, to discuss what her job involves, why she loves it so much and what qualifications and training you need to become a perfusionist.
Name
Catherine Flynn

Where do perfusionists 'live' in a hospital?
We are mainly found either in theatres assisting with cardiac surgery or in critical care for treatment of patients on ECMO (extracorporeal membrane oxygenation).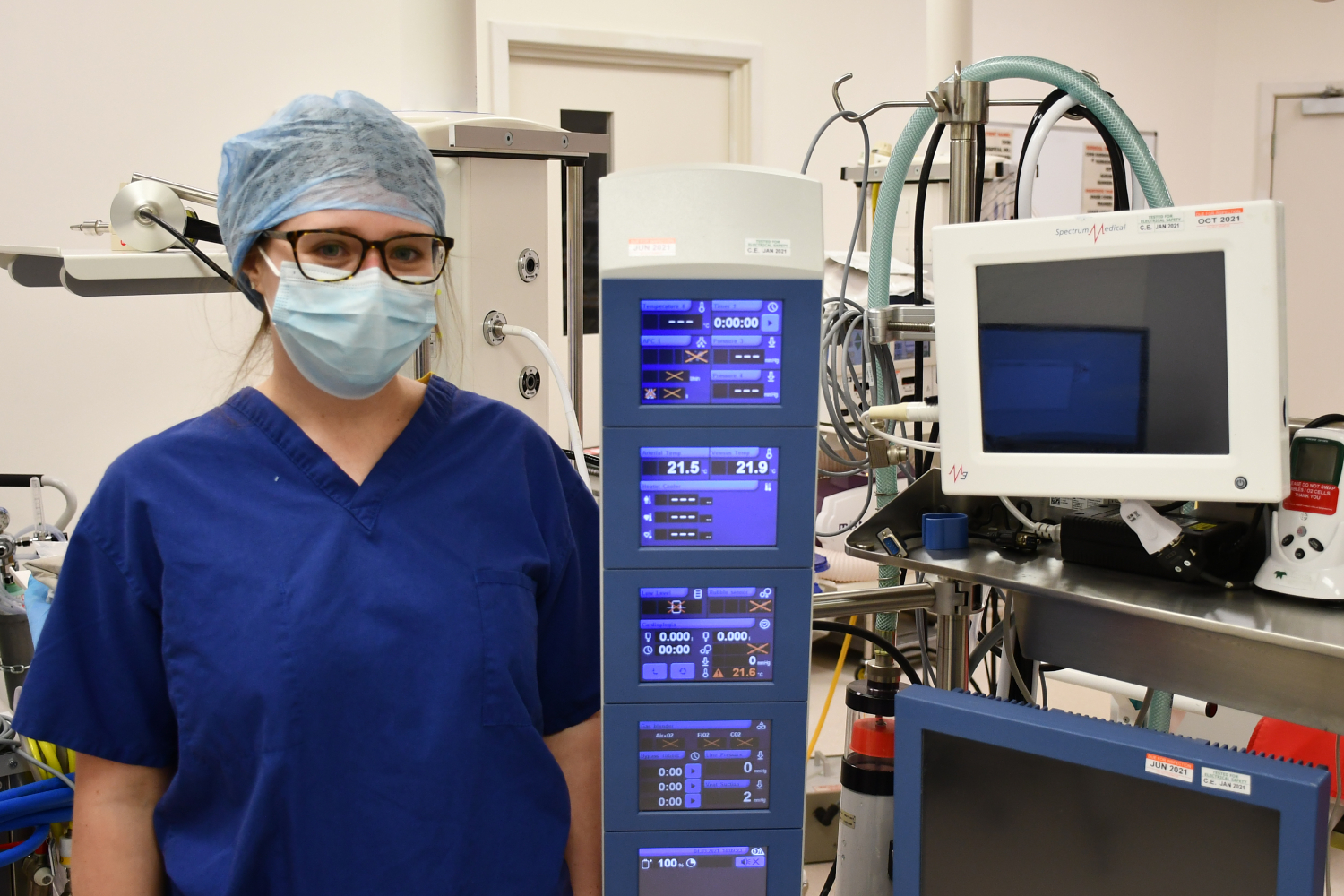 Catherine qualified as a perfusionist last year, following a two years of training


What are your main jobs?
We have two main jobs.
The first is to run the heart-lung machine in operating theatre, working closely with the surgeons and anaesthetists. The heart-lung machine, also known as cardiopulmonary bypass, takes over the job of the patient's heart and lungs during cardiac surgery. This allows the surgeon a still and bloodless field on which to operate.
In addition to heart operations and some lung transplants, we also use the bypass machine for pulmonary endarterectomy surgery where we drain the patient of all their blood and cool their body to 20 degree Celsius to protect their vital organs. We are the only hospital in the UK to offer this surgery.
The other main job we have is to work as part of the ECMO team. ECMO is a machine which does the job of the lungs – remove carbon dioxide from the blood and add oxygen - outside of the body for a patient who is in acute respiratory distress syndrome and whose lungs are no longer working effectively. ECMO therefore gives their lungs time to rest and recover while we apply other treatments.
Perfusionists are responsible for operating this machinery and adjusting it as required to meet the patient's needs. We work alongside a multidisciplinary team, including specialist ECMO nurses, anaesthetists and surgeons, to retrieve patients from other hospitals, establish them on ECMO and bring them back to Royal Papworth Hospital for ongoing treatment.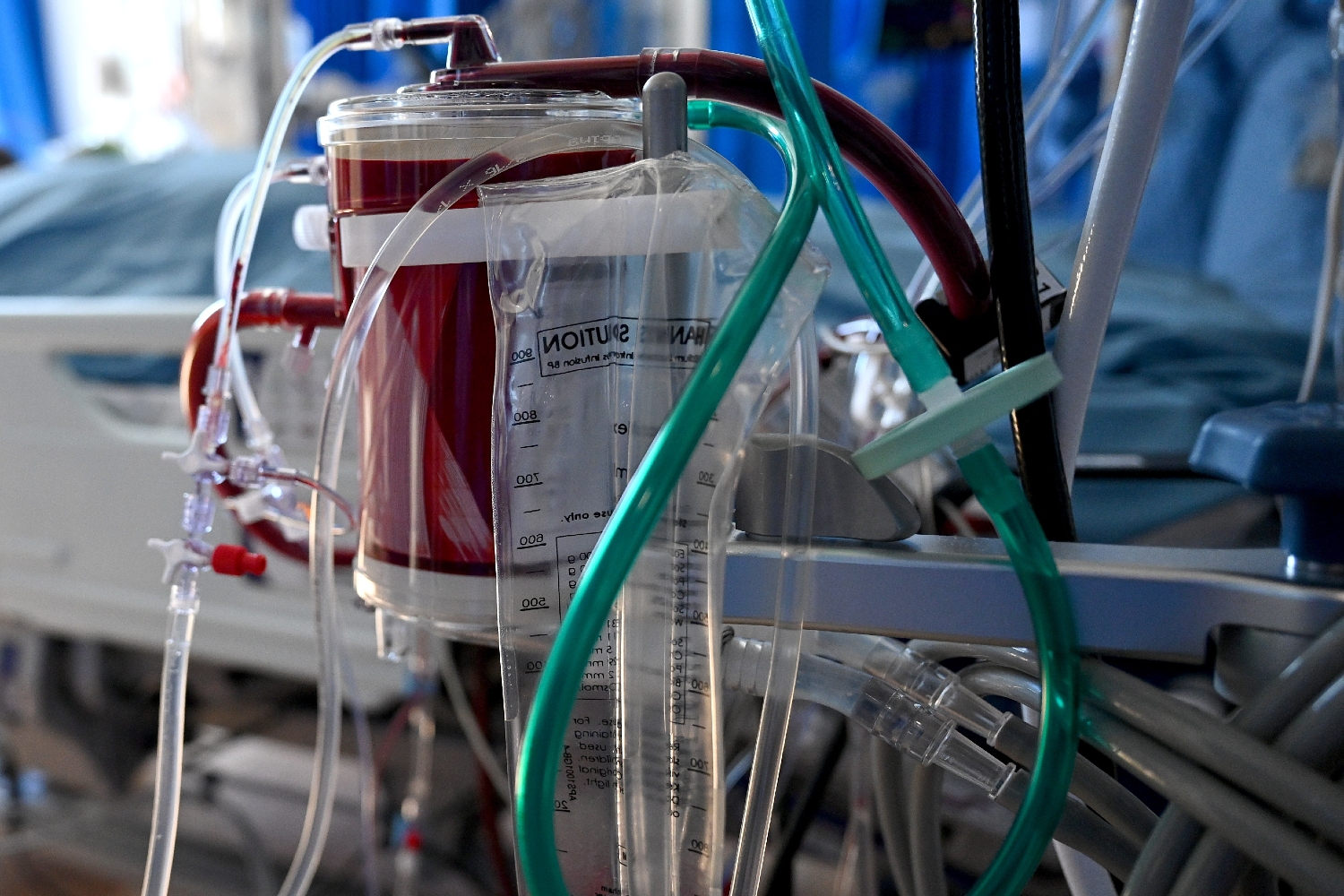 ECMO acts as an artificial lung outside of the patient's body


What do you love most about your job?
I love the fact that we can work autonomously as a two-person team operating the heart-lung machine in theatre, but also be part of a wider, multidisciplinary team too.
Our skills and expertise are respected and contributing to the direct care and excellent outcomes for our patients gives me a real sense of pride, knowing that my job makes a difference in people's lives.

How has your role changed during COVID-19?
Like everyone else we have been exceptionally busy and working in new ways during the past year.
We have been spending less time in theatre and more in critical care, because there have been fewer elective operations taking place, although we have been needed for emergency heart surgery and lung transplants.
The majority of our time has been in critical care treating people with ECMO and also going to other hospitals to retrieve these patients. Normally we have a few ECMO patients in the hospital at any one time, but during the pandemic the service has surged to more than 20 ECMO beds, meaning there has been a huge demand for perfusion.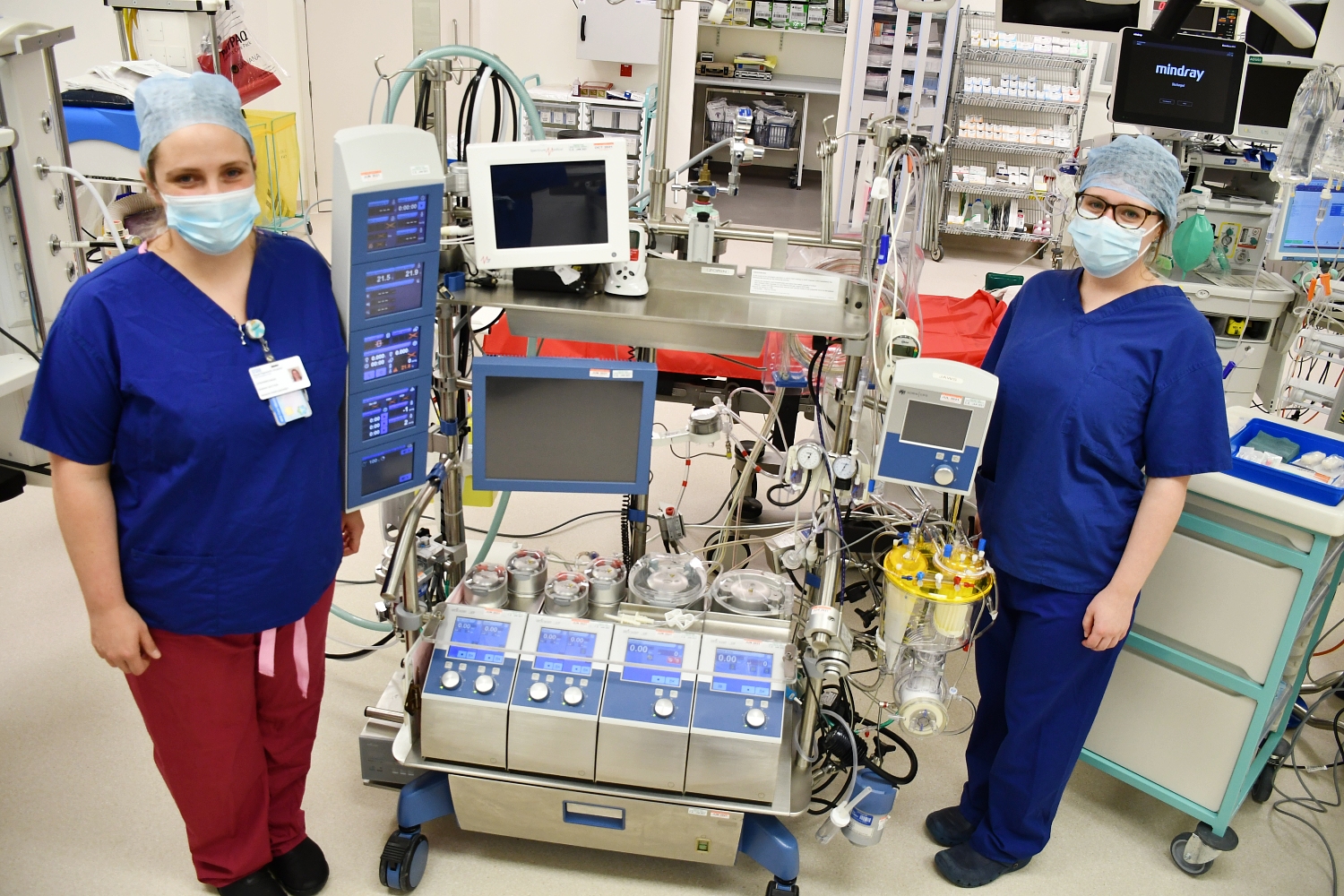 Catherine (right) with fellow perfusionist, Saran, and the heart-lung machine


How do you become a perfusionist?
To become a perfusionist you need to have a science-related degree. This can be anything with a science focus; I did human biology. You then have to undergo a two-year training programme with a registered organisation.
There are so many good stories about how people found out about perfusion as a career! For me, I had finished university and was working in a supermarket deli counter. I was speaking to my aunt who was a senior member of the theatre and critical care team at Royal Papworth Hospital and she said 'you should be a perfusionist'.
I looked into it and liked the sound of the job, so applied for a job with Cambridge Perfusion who work at Royal Papworth. In 2018 I began the training programme and qualified last year.
Find out more about a career in clinical perfusion science.