13 March 2023
Patients from across the East of England with atrial fibrillation (AF) who are unable to take blood thinners to reduce stroke risk can now benefit from a treatment in Cambridge, rather than having to travel to London for their care.
AF is a heart condition that causes an irregular and often abnormally fast heart rate, which can lead to blood clots collecting in the heart. These clots can travel to the brain, causing a stroke.
For patients who cannot take anticoagulants (medicines to help prevent blood clots), a treatment called left atrial appendage occlusion (LAAO) is used to reduce the risk of a stroke.
Although Royal Papworth was one of the earliest centres in the UK undertaking this procedure in 2010, patients from the eastern region have had to travel to London to have the procedure in recent years.
NHS England has now formally commissioned Royal Papworth Hospital to undertake the LAAO service, which started at the end of February.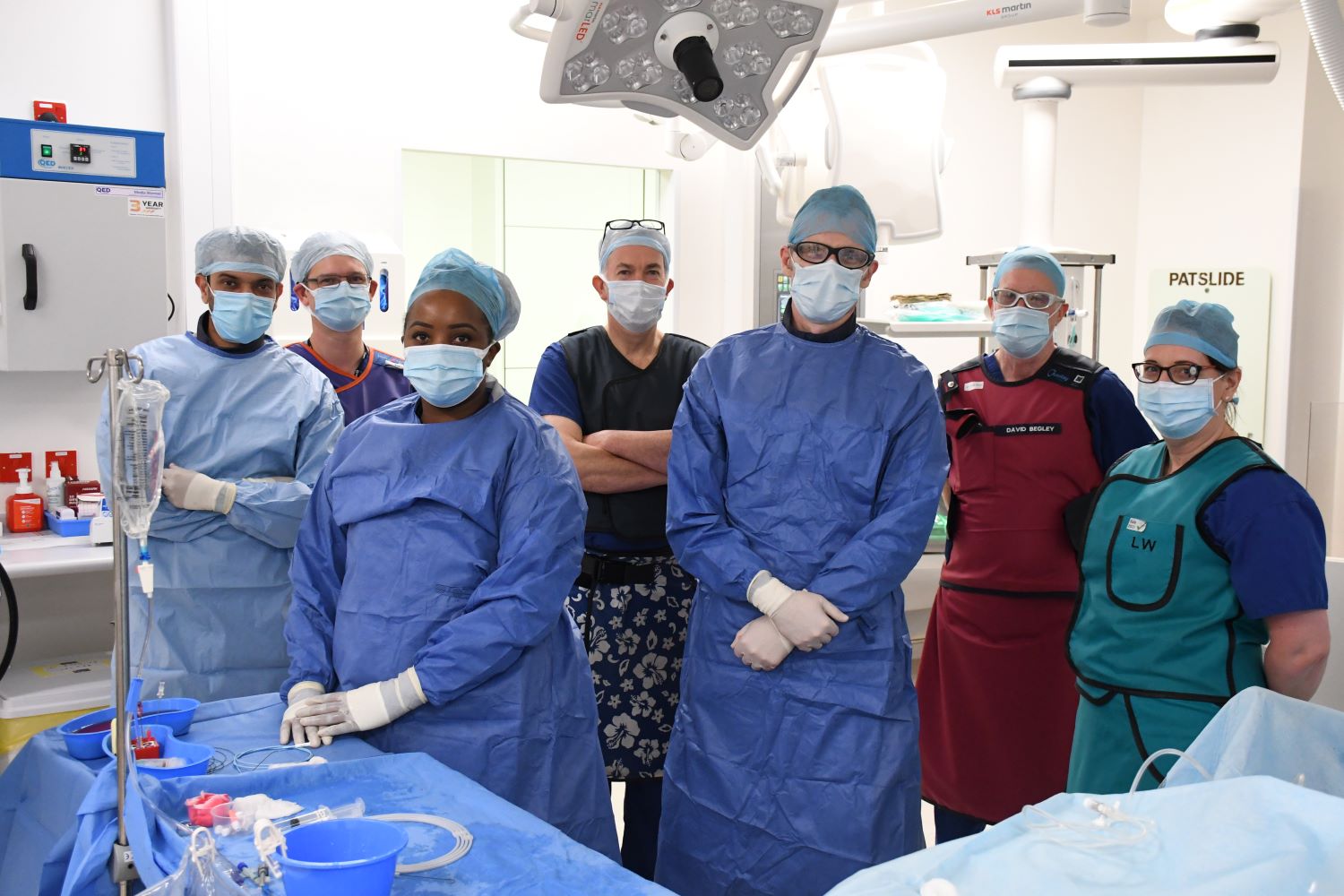 The team carrying out the LAAO procedure.

"By not having a local service in East Anglia, some patients have been unable to travel to London and this has led to health inequalities," said Dr Patrick Calvert, Consultant Interventional Cardiologist at Royal Papworth Hospital NHS Foundation Trust.
"Having the service formally commissioned means a huge improvement for patients who now have their treatment provided closer to the area they live, as opposed to having to travel to London."
When blood collects in the heart it tends to 'pool' in the left atrial appendage, a small sack found at the top of the heart's upper left chamber (left atria). The atrial appendage is where 95% of strokes occur.
LAAO is a minimally-invasive procedure, lasting around 90 minutes.
It involves inserting a device via keyhole in the groin which fills the atrial appendage to stop clots escaping and passing to the brain.
Patients are put under general anaesthetic and have an overnight stay in the hospital as part of their recovery.
In the past few years, Dr Calvert has been carrying out the procedure for patients based in East Anglia at a hospital in London.
Gary Palframan, from Norwich, was one of the first patients treated for the procedure at Royal Papworth's new hospital site.
It was Gary's second visit to Royal Papworth, having undergone a triple heart bypass in September 2021.
Gary said: "I live in Norwich, so being able to come to Cambridge rather than London is so much easier for me, as well as my wife who is transporting me from home to hospital.
"I am so grateful to everyone who has looked after me, both for my triple heart bypass and now for my left atrial appendage occlusion. All of the staff have been so kind and supportive. Royal Papworth is just a brilliant hospital."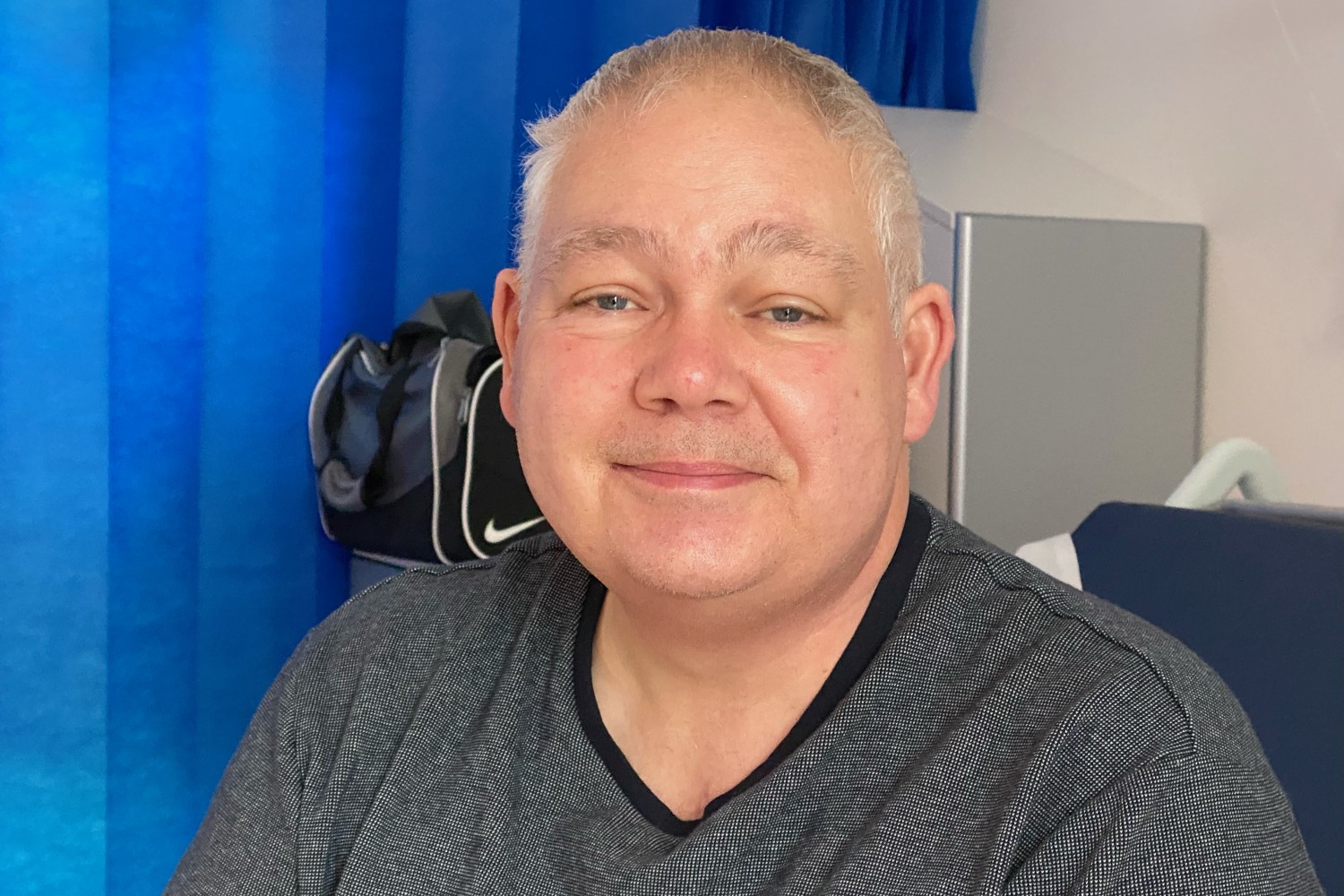 Gary Palframan was one of the first patients treated for the left atrial appendage occlusion treatment at Royal Papworth's new hospital site.