27 January 2023
Royal Papworth Hospital NHS Foundation Trust has been awarded the One NHS Finance Towards Excellence accreditation at Level 3, the highest level achievable.

The prestigious accreditation, awarded by the NHS Finance Leadership Council, lasts for three years and recognises the best in culture, skills, processes and procedures in NHS finance. Royal Papworth becomes one of only 17 NHS organisations in the UK to be awarded this standard.

Achieving full accreditation (Level 3) is only awarded to the best finance teams in the NHS. It is awarded following peer assessment and reaching this standard will raise the national profile of the Trust as well as continuing a development culture within the finance department. It will also encourage the sharing of good practice across organisations and fosters an environment of professionalism and innovation.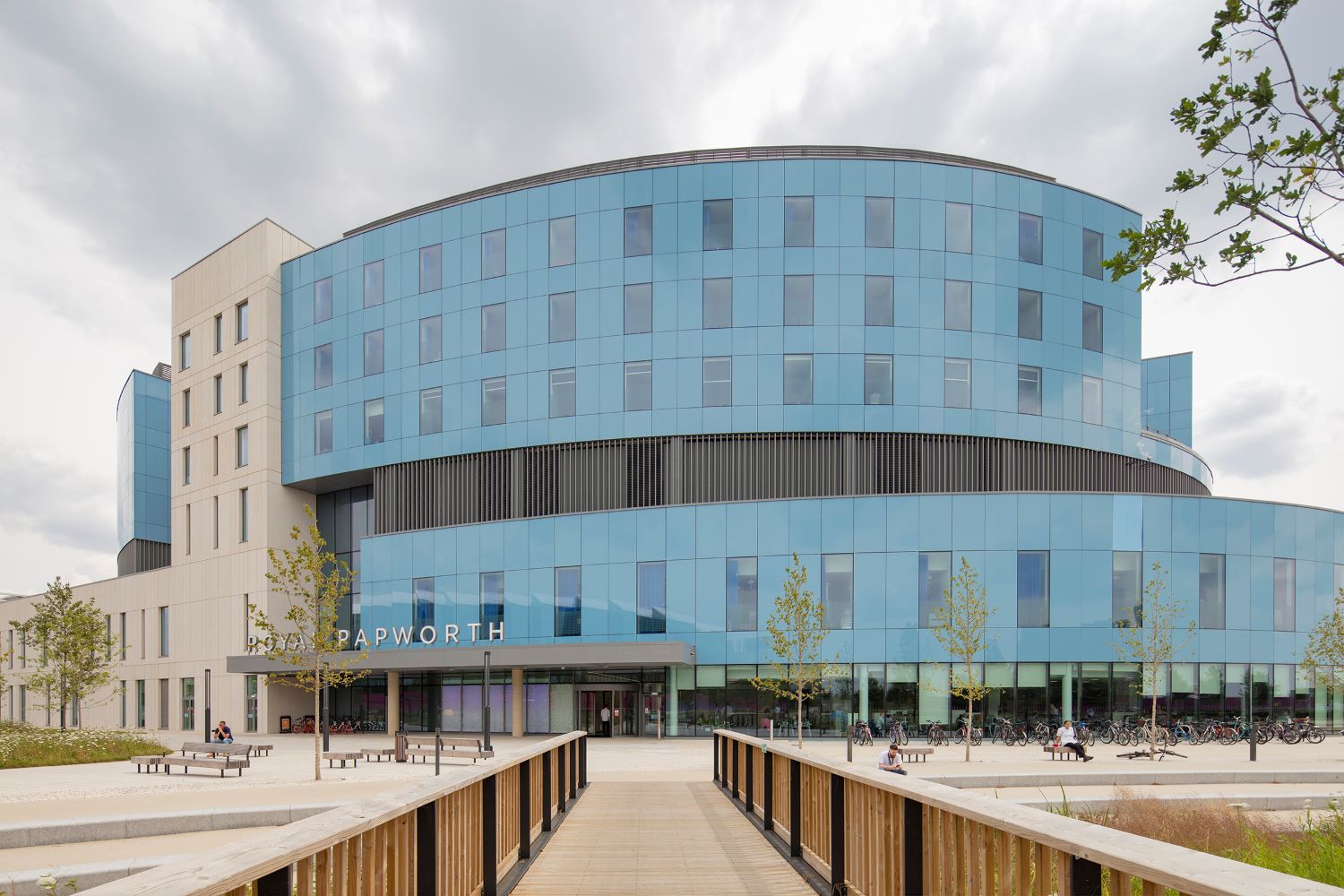 Royal Papworth hospital's North entrance

Tim Glenn, Deputy Chief Executive and Chief Finance & Commercial Officer, said: "This represents an enormous achievement for Royal Papworth. There are only 17 NHS organisations in the country that have been recognised as meeting this stretching standard, and only six of these are outside the North West of England.
"The accreditation recognises that our trust values of compassion, collaboration and excellence are being lived day in and day out by our finance team - always going the extra mile, always testing the boundaries in order to ensure that we can deliver the most amount of care to our patients and population."