18 April 2023

Six transplant patients from Royal Papworth Hospital have travelled to Perth, Australia as part of the Great Britain and Northern Ireland squad at the 2023 World Transplant Games.
Sam Bell, Fran Middleton, James Heath, Lucy Ryan, Karen Mills and Nick Condon all received either heart or lung transplants and will be participating in multiple events as part of a 150-strong Team GB.
The Games runs from 15-21 April 2023 and represents the largest organ donor awareness event in the world.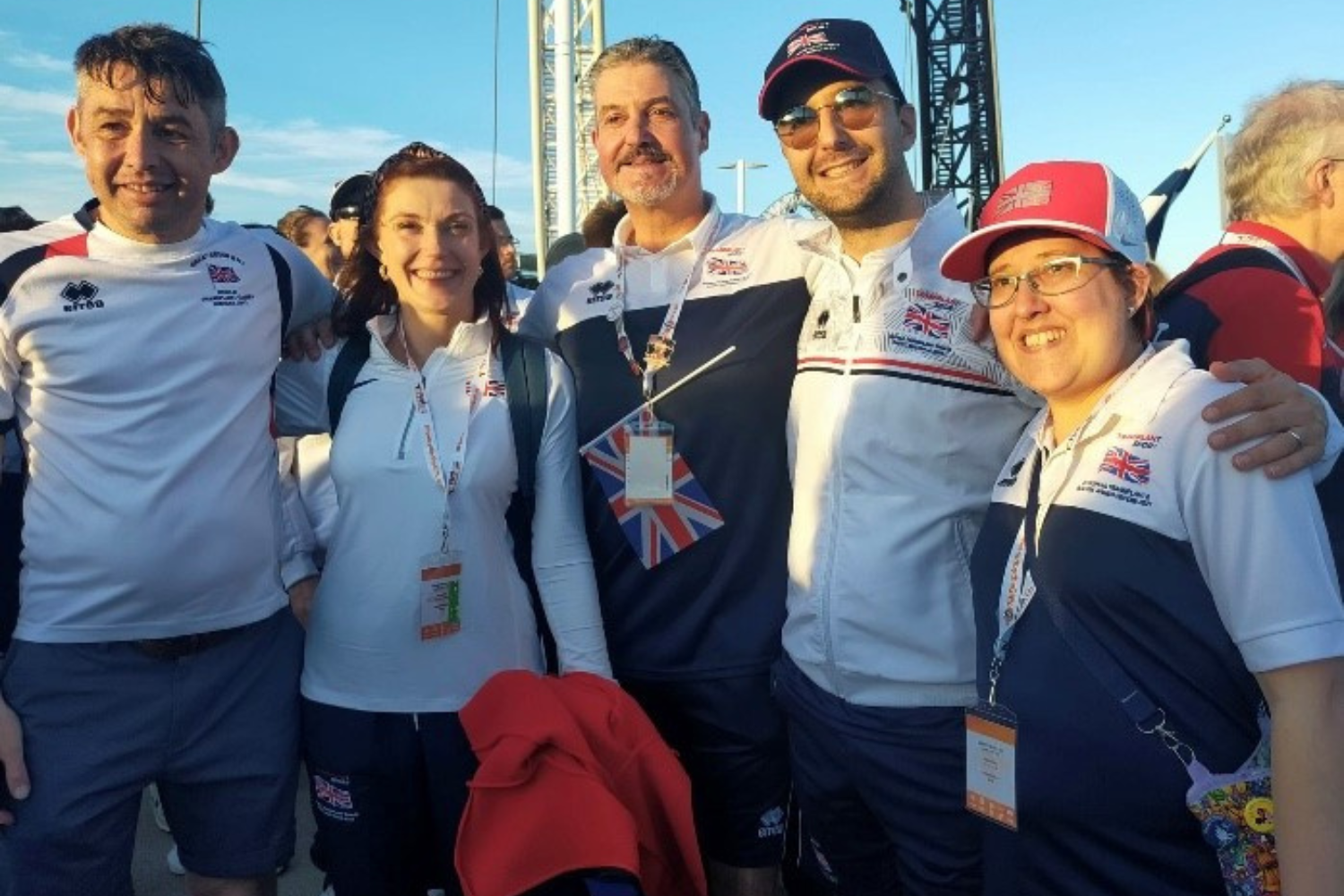 (l-r) Nick, Lucy, Fran, James and Karen ahead of the World Transplant Games in Perth
Lucy Ryan, from Salford, had a heart transplant as a three-year old. She will be celebrating the 30th anniversary of her heart transplant whilst competing in track and field events in Perth.
"What better way to celebrate my anniversary than by competing for Team GB. I'm only here in Peth and still alive 30 years on thanks to my donor and their family, not forgetting the excellent care received throughout my childhood at Great Ormond Street Hospital and now my adult aftercare at the brilliant Royal Papworth Hospital," Lucy said.
"I'm excited if a little nervous to compete in the 3km racewalk, 100m sprint and ball throw as this is my first ever World Games, so I know I'll be up against the best of the best."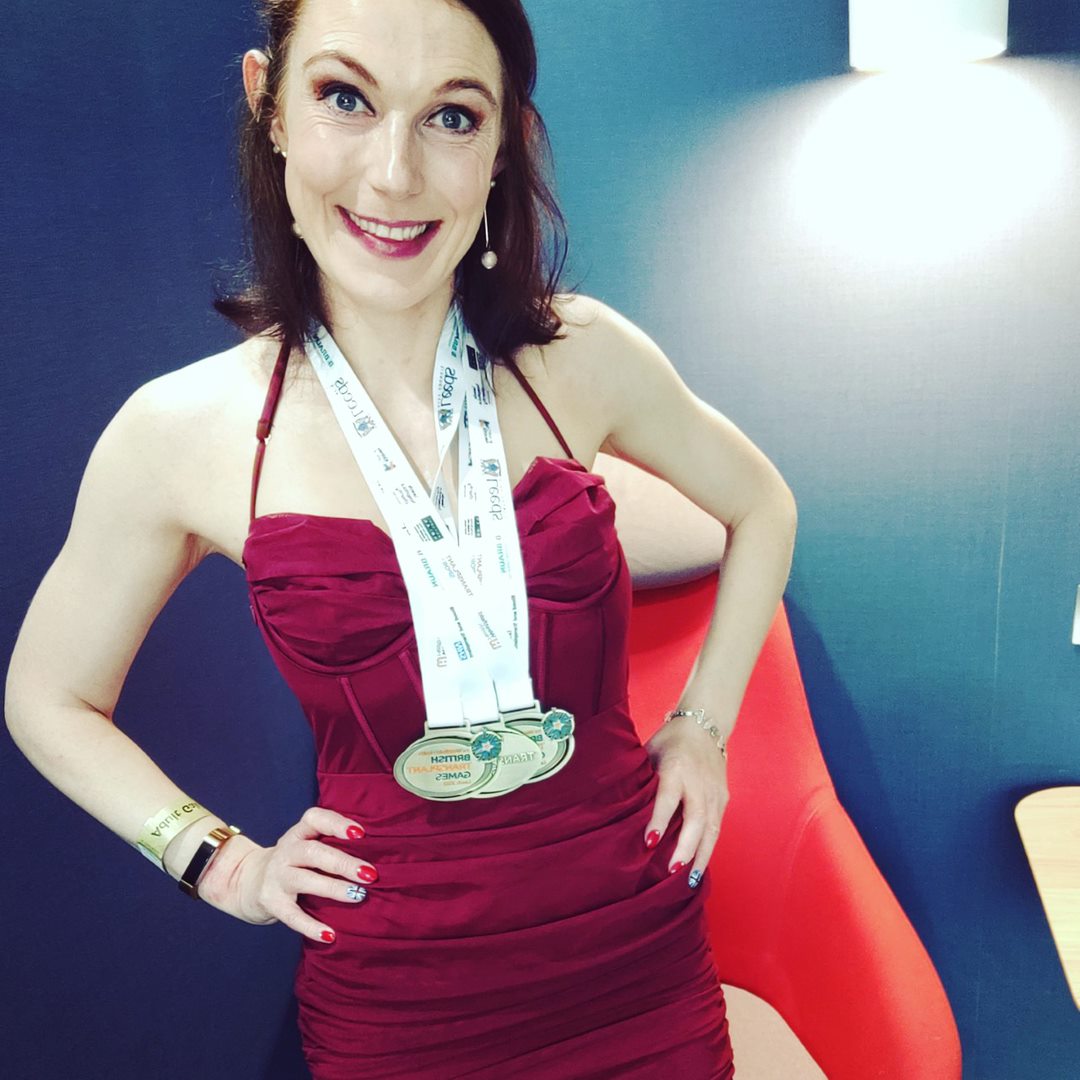 Lucy Ryan also competed in the British Transplant Games 2022 in Leeds as part of Royal Papworth's team
The rest of Royal Papworth's contingent, who had transplants between 2008 and 2020, will be competing in eight other events.
Sam Bell (heart transplant) will be competing in tennis and squash; Fran Middleton (heart transplant) in pétanque, volleyball and swimming; James Heath (heart transplant) will be taking part in golf and swimming; Karen Mills (bilateral lung transplant for cystic fibrosis) is participating in 10 pin bowling, pétanque and javelin / ball throw; whilst Nick Condon (also bilateral lung transplant for cystic fibrosis) will be competing in track and field events.
Karen, who lives in Colchester, explained: "I'm absolutely thrilled to have made the bowling team and love the fact I get to represent my country, my transplant centre of Royal Papworth and my donor while playing a sport I love.
"By doing this I can help to promote the good that can come out of organ donation and to show people how to come through such tough times and shine afterwards, not letting health problems beat you down.
"I'd like to thank everyone who has supported me either through donations, sponsorship or even just the well wishes and posts I'm receiving daily."
"I have only been bowling as a left-hander for 18 months after injuring my right shoulder, but already my left is better than my right. I have had regular coaching for the last 18 months for bowling and coaching sessions for both pétanque and javelin locally in Colchester," she added.
James Heath, from Woking in Surrey, said, "I'm grateful to be a Royal Papworth alumni representing Team GB in golf and swimming for medals, but most importantly to celebrate the gift of life with my wife, family and eight-month old son Ediz."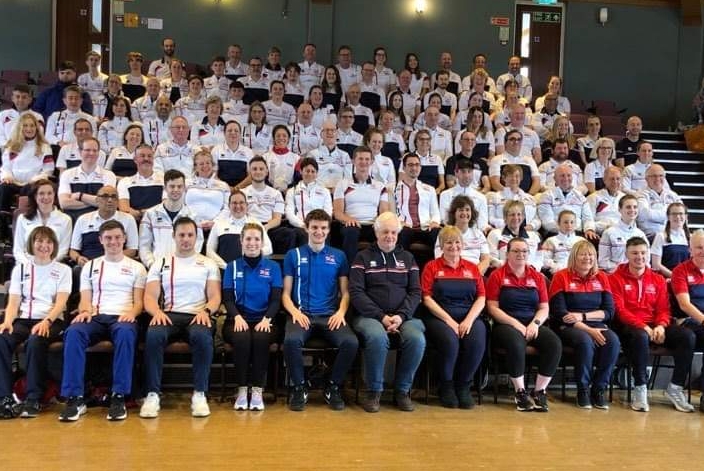 Team GB for the World Transplant Games 2023
The Royal Papworth contingent have had their travel, kit and training part-funded by Royal Papworth Hospital Charity, with other donations or sponsorship coming from friends, family and other contacts.
Many of the six have previously represented Royal Papworth in the Westfield Health British Transplant games and later this year it is expected that around 40 athletes from the Cambridge hospital – their biggest ever team – will travel to the games in Coventry in July, which will see 1,000+ transplant recipients participating in more than 25 events.