30 January 2021
Today marks the 80th anniversary of the death of our hospital's founder Sir Pendrill Varrier-Jones (1883-1941) who died suddenly from a heart attack at Papworth Hall on 30 January 1941.
Born in South Wales and educated at St John's College Cambridge where he graduated with a first class degree in 1905, Varrier-Jones received his medical training at St Bartholomew's Hospital in London.
On the outbreak of the war in 1914, he was appointed temporary tuberculosis officer for Cambridgeshire. While visiting his patients, Varrier-Jones recognised the devastating psychological, social, and economic impact resulting from tuberculosis. Importantly he saw the importance of treating the whole patient and not just the disease.
To this end, Varrier-Jones founded an experimental 'colony' scheme to provide long-term rehabilitation and support for patients. The Cambridgeshire Tuberculosis Colony moved to the Papworth Hall estate in 1918, an organisation which forms the origins of our present day hospital following the transfer of its treatment blocks to the National Health Service in 1948 to become Papworth Hospital and in 2018, 100 years after being founded, Royal Papworth Hospital.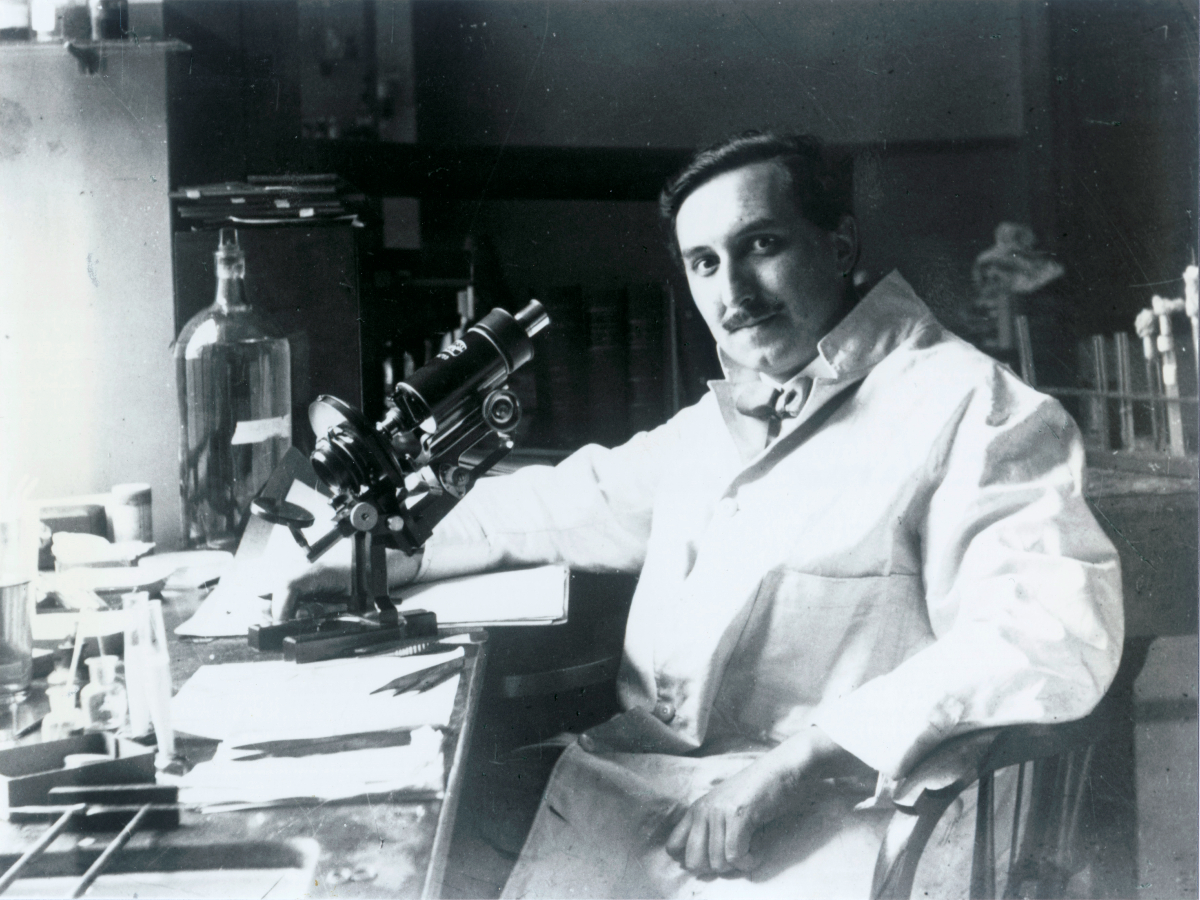 Sir Pendrill Varrier-Jones (1883 - 1941)   
Announcing Sir Pendrill's death in 1941, The Times newspaper described Varrier-Jones as 'truly inspiring, truly inspired, truly a leader of men'. He was, it continued, 'one who saw a vision and who dreamed a dream – a dream wherein all those disabled in war or otherwise might find scope for their talents, security for their families, health and happiness for their children'.
Today Royal Papworth Hospital continues Varrier-Jones' legacy through its patient-focused approach and treatment for many long-term conditions and diseases.
Image: by kind permission of Cambridgeshire Archives