22 December 2020
Diane Barker, now 66, is currently staying on one of our surgical wards after having surgery to repair a problem with one of her heart valves.
It is not the first time, though, that she has been an inpatient at Royal Papworth Hospital.
At the age of just five, in 1960, Diane became one of the first patients to undergo open heart surgery at the hospital using the newly invented heart-lung machine, now regularly used to take over the function of the heart and lungs during surgery.
Diane had been born with a congenital heart defect – a large hole in the centre of her heart - and was not expected to live for long. "My mother knew there was something wrong but doctors didn't know what it was," she explains. "No one expected me to live for long. I would overhear people talking about it - I remember one of my mum's friends asking me to be their bridesmaid because they didn't think I'd get another chance."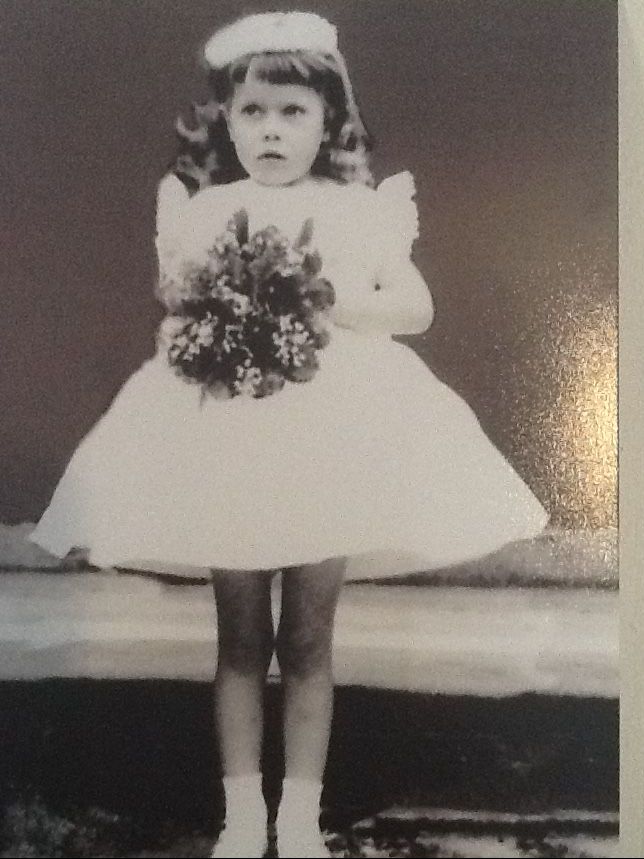 Diane as a bridesmaid before her operation in 1960

Fortunately Diane, from Bourne in Lincolnshire, was referred to Mr Ben Milstein, the pioneering cardiac surgeon based at the original Papworth Hospital in the village of Papworth Everard, Cambridgeshire.
"They called him the wizard of Papworth," says Diane. "Everyone thought I was going to die, but he thought this new machine could help me."
Diane had a general anaesthetic before being placed in an ice bath to cool her body down to 25 degrees, protecting her brain and other vital organs. Fortunately, the surgery was a success; Mr Milstein was able to repair the hole in her heart while using the heart-lung machine.
Mr Frank Wells, Consultant Surgeon at Royal Papworth Hospital, explains how cardiac surgery has changed since the time of Diane's operation.
"At this time of Diane's first operation, cardiac surgery was in its infancy. None of the major problems such as an adequate replacement heart valve or a wholly reliable heart-lung machine was resolved.
"Although allowing the early stumbling attempts at surgical corrections, the early heart-lung machines were a major cause of complications after the surgery with kidney failure and acute lung injury. The Melrose pump was one of those adopted early-on both in the United Kingdom and the rest of the first world. It was developed at the Royal Postgraduate Hospital at Hammersmith in London. Dennis Melrose also was one of the leaders in developing solutions to stop and protect the heart during surgery.
"At that time, there were no satisfactory replacement valves and coronary artery bypass surgery had not begun. The repair of congenital cardiac defects, the relief of mitral and aortic stenosis by mechanical dilatation and early stumbling attempts to repair leaking valves were the only procedures available. The mortality was high and the patients as well as the surgeons showed enormous courage in entering in to this very important early work. From these early procedures that which we now recognise as modern cardiac surgery began to evolve."
She was the fourth patient to undergo surgery at then-called Papworth Hospital using the machine and remembers that her procedure took place on 4 June.
Diane's mother didn't drive but hitch-hiked from Lincolnshire most days to visit her daughter during her recovery.
"My mum was always there for me through everything. She only died last year. I did everything with my mum and dad and even when I was an adult, every time I came into hospital my dad would tell the staff to look after 'his little girl'," says Diane.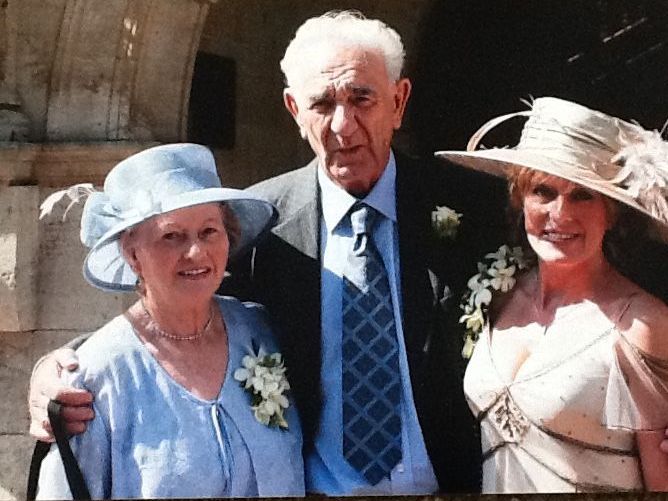 Diane with her parents, Jean and Derrick Taylor

Diane went on to work in retail and has two children and three grandchildren. She has had regular ablations to try to correct irregular heart rhythms at Royal Papworth Hospital but this is only the second time in her life that she has needed surgery.
"I just wish my mum could have been here to hold my hand as I went into surgery this time," says Diane.
"It was lovely for my parents to see me grow up and have a relatively normal life, after seeing me so ill as a baby and thinking I was going to die. I'm very grateful to all the staff at Royal Papworth – especially Mr Milstein, Dr Grace and Mr Wells - who have looked after me all of these years. It's nice to feel that I'm part of the hospital's history."