21 May 2020
Hello. My name is Daniel Gearon. I'm currently a core surgical trainee at Royal Papworth Hospital.
It's Mental Health Awareness Week and the theme for this year is kindness. Words cannot describe how much our lives have changed since Mental Health Awareness Week in 2019, but now more than ever it is important that the biosphere at Royal Papworth is vigilant for our own and our colleagues' mental health and wellbeing.
Before beginning to scrape the surface of mental health and wellbeing in healthcare professionals, I feel it's important to understand the position from which I am writing – as founder of a mental health and wellbeing charity for doctors, called 'You Okay, Doc?'. The charity was conceived as an idea in October 2018, when a trustee board was formed and then received charitable registration in August 2019 after a crowdfunding campaign.
There have been events in my life that have been poignant and do contribute to me founding the charity
I often am asked why I started the charity. In truth, the drive to start the charity is manifold - primarily there was a need in the market for such a charity and secondly I thought I would enjoy the business side of running a charitable organisation. Saying that, as with most, if not all of us, there have been events in my life that have been poignant and do contribute to the founding of 'You Okay, Doc?'.
Dr Elizabeth Sizer (Liz), a consultant anaesthetist in a liver transplant unit was someone I knew all my life. She was in fact my cousin. I shadowed her in my hastily put together elective during my fourth year of medical school, after the death of my father. My time with Liz was spent shadowing her on the liver intensive care unit. I recall seeing many patients with overdoses on the liver intensive care unit and Liz saying to me, "Danny, aside from the obvious, this is why you never drink and do drugs in the middle of a field; it takes too long for someone to find you if something goes wrong."
In 2016, Liz was found in a field having taken her own life.
At this point in time I was in my second rotation as a foundation year doctor. I was heavily involved in audits, research, projects, and extracurricular activities and that day it all fell apart.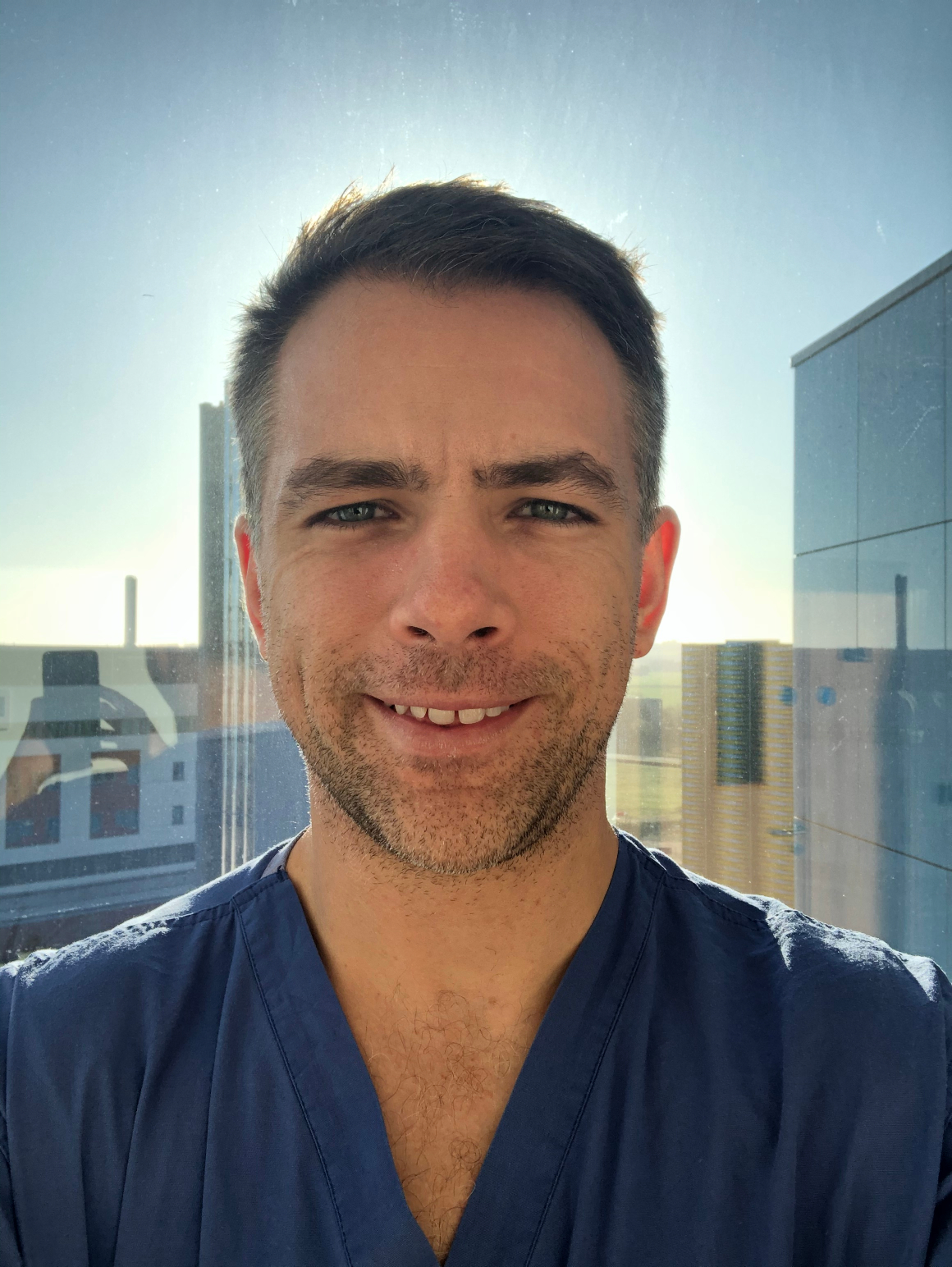 Dr Gearon is a surgical trainee at Royal Papworth Hospital and has founded a new mental health charity for doctors
In truth, I don't think I've ever completely understood her death. However, what I have learnt is that the physical, mental and wellbeing health of all staff in any organisation is paramount and healthcare professionals are no exception.
I'm a slightly more senior (in age) core surgical trainee at 33 years. I entered medicine at 24. My previous career was as a tennis professional from the age of 16 years. I had moved to Florida to a tennis academy in Tampa, where I was supported by a team of physiotherapists, personal trainers and coaches for the next eight years of my life. Every athlete in the academy had a designated named sports psychologist.
Encouraging good wellbeing is essential
As an athlete I respected the medical world and as a doctor I respect the athletic world. I am a firm believer that a lot of parallels can be drawn between the two and it's with this in mind that the mission statement of 'You Okay, Doc?' was created – that every doctor has a named psychotherapist, much like every doctor has a named supervisor. It's a mission that is visionary and one that has been carved out with the help of the Cambridge Judge Business School.
Encouraging good wellbeing is essential and one that the charity is a big advocate for, we also feel it's imperatively important to normalise our feelings, to look out for each other and be kind. My father always said that as a family my siblings and I were brought up with kindness being the key to how we treat each other.
We've now opened free, weekly webinars called the Huddle, which are available to healthcare professionals and the wider general public. Guest speakers include: Jason Fox from TV programme 'SAS: Who dares wins'; Caroline Webb, the author of How To Have A Good Day and co-founder of McKinsey leadership practice; and the Hon. Julia Samuel, best-selling author for Grief Works and This Too Shall Pass.
Everybody is welcome. Please join. Be kind.
Visit the 'You Okay, Doc?' website.