24 March 2021
What is tuberculosis?
Tuberculosis (TB) is thought to be one of the oldest and deadliest diseases in human history and is the world's leading infectious cause of death.
TB is caused by a bacterium called Mycobacterium tuberculosis, which usually attack the lungs, but can attack any part of the body. Not everyone infected with TB becomes sick.
TB is spread from person-to-person through the air. When people with lung TB cough, sneeze or spit, they propel the TB germs into the air. A person needs to inhale only a few of these germs to become infected.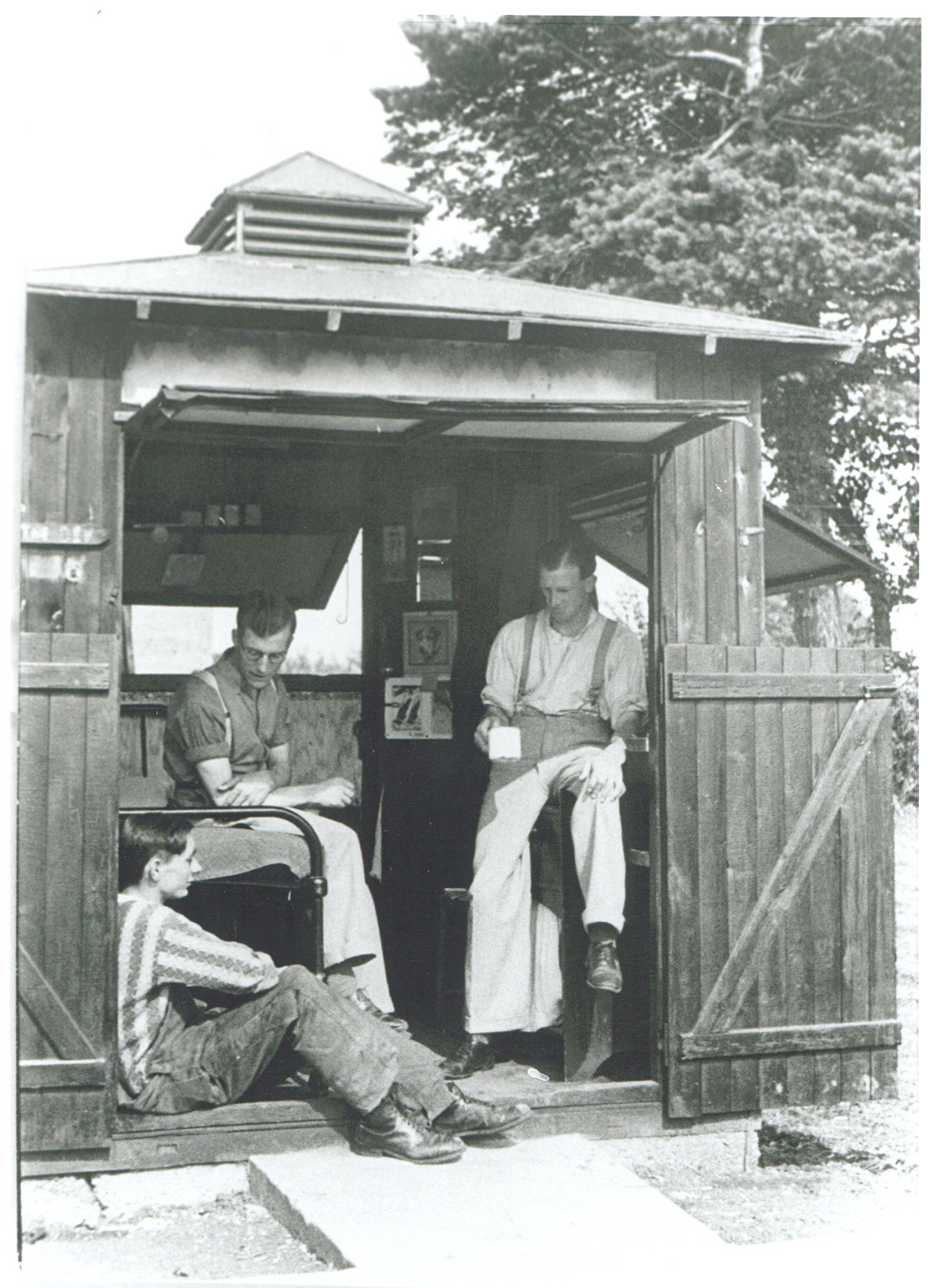 Patients were based in TB huts, where they were encouraged to get as much fresh air as possible.


What is World TB Day?
The German physician and microbiologist Robert Koch identified the tubercle bacillus and presented his research to the Society of Physiology in Berlin on 24 March 1882, a major milestone in the fight against TB. Since 1982, the date has been designated World TB Day, a valuable opportunity to educate the public about the devastation caused by the disease and continuing efforts to eradicate it.


What are Royal Papworth Hospital's connections to TB?
1916: Cambridgeshire TB Officer Dr Pendrill Varrier Jones begins an experimental 'colony' with a group of TB patients, combining the accepted sanatorium treatment of fresh air and bed rest with the more radical approach of long-term rehabilitation.
1918: The colony and its patients move to the Papworth Hall estate allowing for the expansion of industrial workshops and housing for patients and their families.
1930s: The Papworth Village Settlement continues to grow with new hospital buildings for men and women, designed with south-facing balconies for the regime of fresh air and bed rest.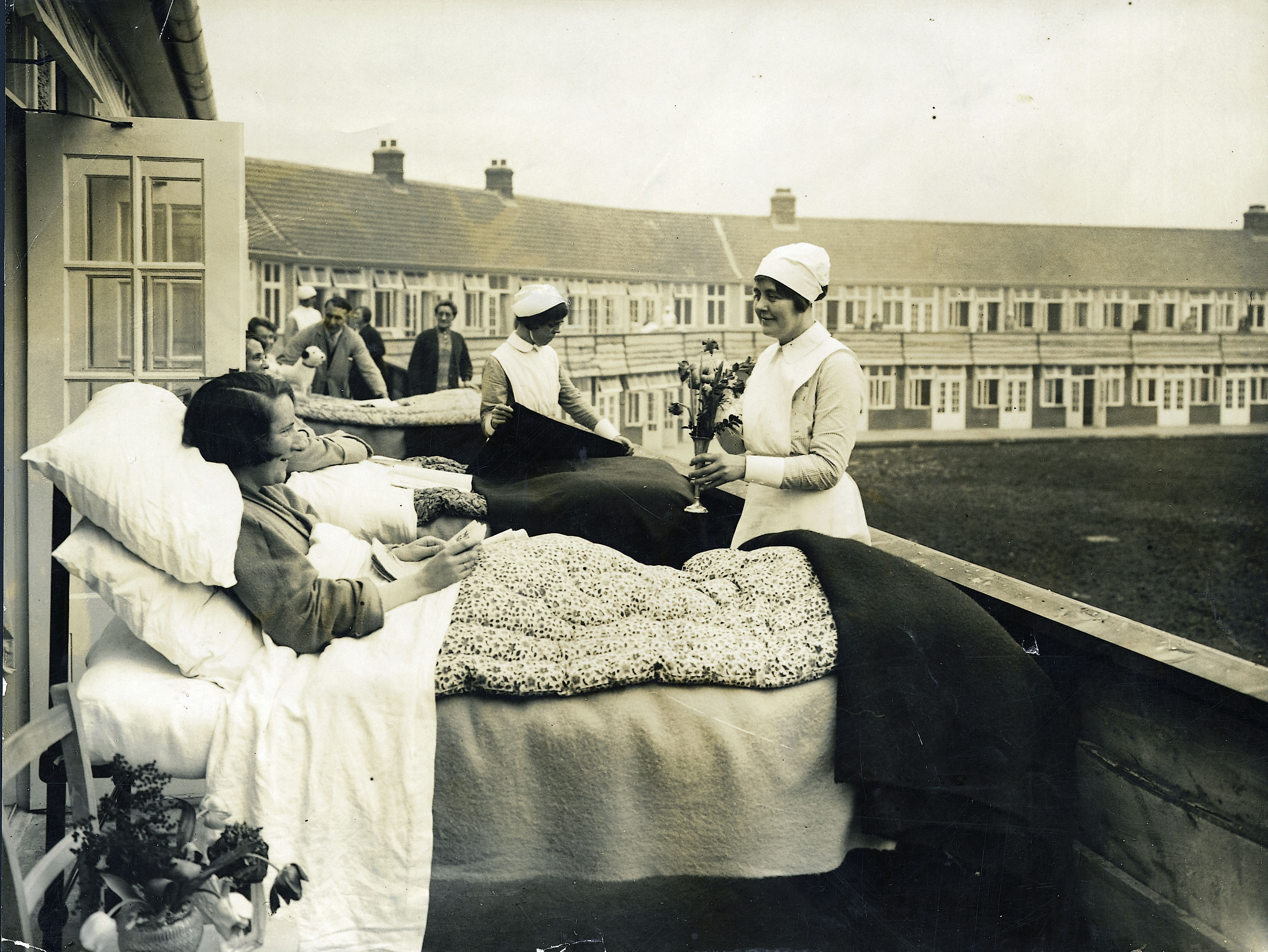 Patients on a south-facing balcony at the then-called Papworth Village Settlement
1948: Papworth Hospital is created as part of the new National Health Service and continues to treat TB patients, yet the numbers are soon in sharp decline due to the benefits of centralised national screening, new antibiotic treatment and 'free at the point of use' healthcare.
1950s: Expertise in surgery for tuberculosis opens up the way to lung cancer surgery and cardiac surgery, leading to Papworth Hospital's specialism in chest medicine for which it is known today.
24 March 2021: Global efforts to combat TB have saved an estimated 63 million lives since the year 2000, but until TB is eradicated, World TB Day is not a celebration.
Worldwide, an estimated 10 million people fell ill with tuberculosis in 2019. Despite being a preventable and curable disease, 1.5 million people die from TB each year – making it the world's top infectious killer.
According to the British Lung Foundation, in 2012, 282 people in the UK died from TB with three quarters aged 65 and above. The total number of deaths was down from 381 in 2008.
Today, we remember our earliest patients and their fight against this terrible disease, as well as the care given to our patients by generations of dedicated staff which continues to this day.


Useful links
World Health Organization (WHO) - Tuberculosis
World Health Organization (WHO) - World TB Day 2021
British Lung Foundation - TB stats