12 March 2021
Despite the name, critical care scientists can be found throughout hospitals, helping to treat patients recovering from heart and lung surgery, pre and post heart and/or lung transplants, and patients who need mechanical ventilation, as well as supporting education and the management of medical devices.
To mark Healthcare Science Week, which runs from 5-14 March, we spoke to Stefanie who is the critical care scientist at Royal Papworth Hospital.

Name
Stefanie Curry

Where do critical care scientists 'live' in a hospital?
Critical care, of course, but we can also be found on the inpatient wards or within outpatients, and throughout the hospital offering education and skills development. So although we are called critical care scientists, we are everywhere.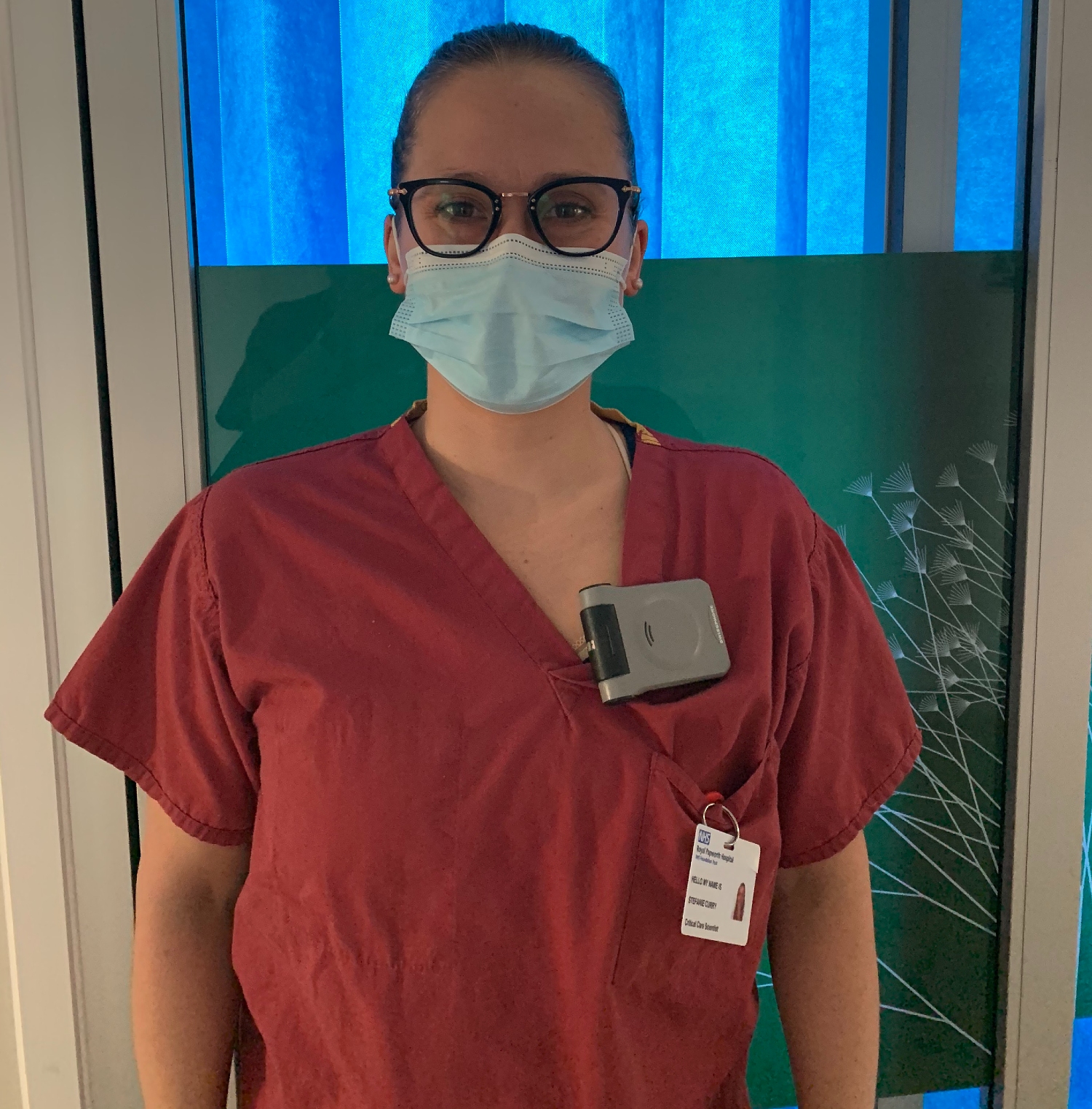 Despite being a critical care scientist, Stefanie works throughout our hospital.

What are your main clinical jobs?
We undertake procedures with critical care patients including: putting PICC lines in patients (like a catheter) to administer medications; focused ultrasound scans looking at heart or lung function; or supporting the medical team with bronchoscopy when doing tracheostomy procedures.
Around the rest of the hospital, I also treat other patients mainly from a vascular access point of view, putting PICC lines in patients on the wards or within outpatients.

And non-clincal?
We provide a lot of support with key medical devices at the patient bed space, for example management and troubleshooting of clinical monitoring systems and also doing audits in troubleshooting for ventilators.
Education is also a big part of my role as a critical care scientist. I support with the development of clinical skills for our junior medical team within critical care, and outside of critical care support the nursing team to develop point-of-care ultrasound skills for vascular access or bladder ultrasound.
I also assist the clinical education of our nursing team for the ICU nursing course and medical students who come through Royal Papworth Hospital.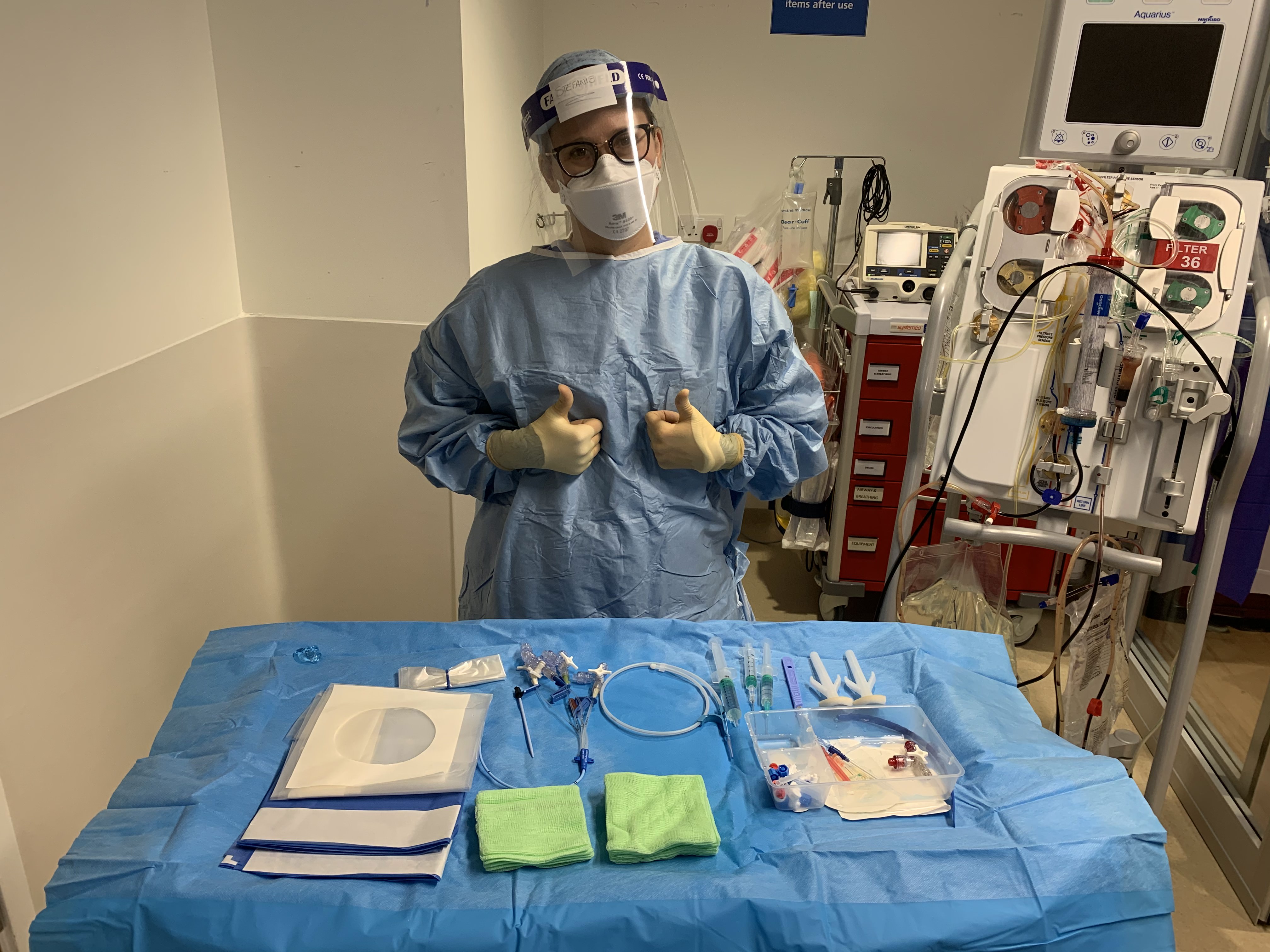 Stefanie auditing medical devices during the coronavirus pandemic.

What do you love most about your job?
As a healthcare scientist, one of the things that I love most about my role is how varied it is, using a good mixture of clinical and non-clinical skills.

How many people do you have in your team?
I am the only trained critical care scientist at Royal Papworth Hospital, but we have recently recruited three trainees through the 'Scientist Trainee Programme' and have plans to develop role further in future.