27 February 2020
Work is now under way on a new Heart and Lung Research Institute (HLRI) on the Cambridge Biomedical Campus, a joint venture between the University of Cambridge and Royal Papworth Hospital NHS Foundation Trust.
The Institute will create the largest cardiothoracic centre for research, education, industry collaboration, and clinical care in Europe, to treat chronic diseases such as heart attacks, cystic fibrosis, atrial fibrillation and pulmonary hypertension.
Funding for HLRI is being provided by the UK Research Partnership Investment Fund, which has contributed £30m, the University of Cambridge and the Wolfson Foundation. The British Heart Foundation has donated £10m towards the project and Royal Papworth Hospital Charity has launched its largest-ever appeal to raise £5m.
Here we look into why HLRI is needed and the difference it will make to families across the United Kingdom and beyond, with a first-hand account from Steve Johnson, the site manager for SDC and man responsible for overseeing much of the build.
The following is written by Steve…
We found out that Kai had cystic fibrosis (CF) when he was two-days old. He had developed meconium ileus, which is when the bowel gets blocked. Within his first few days of life he underwent 10 hours of surgery to remove the blockage and cut away 14cm of his intestine.
It made me and my wife feel very scared and uncertain of the future. We didn't know anything about CF and had never heard of it before.
This was in 2005 and Kai is now 14. We went on to have three more children and CF has had a huge impact on the family, but you learn to live with it and adapt. Having that strong family unit is so important.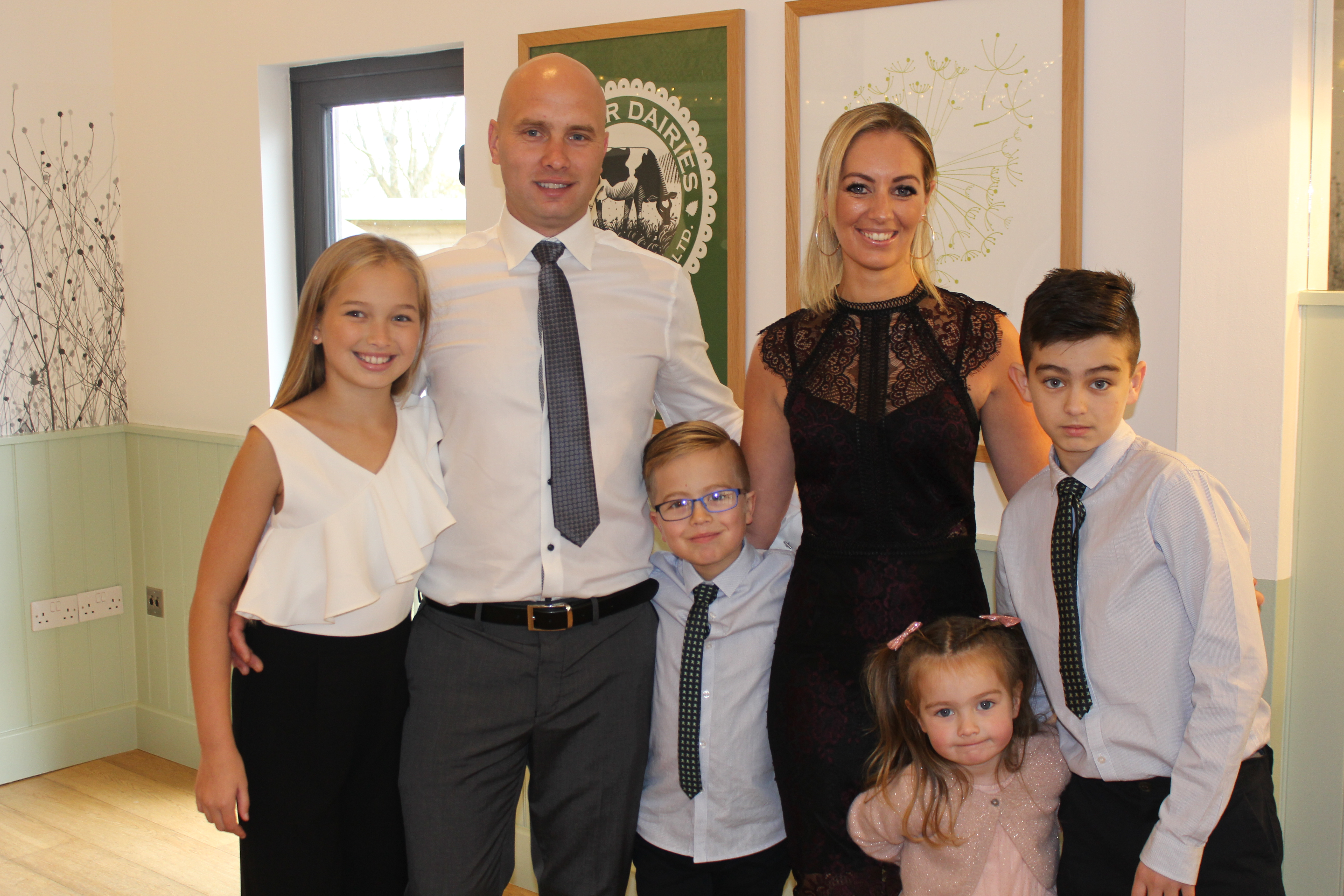 Steve pictured with his family
It made me more health conscious, has made me appreciate how delicate the human body is and also how resilient it is. I now worry about things that we should look forward to, for example going on holiday; I worry that he may fall ill and not get the correct treatment he needs.
For Kai - up until recent years – he has led a reasonably normal life other than additional hospital appointments and taking medication. More recently he has had to abstain from certain school activities and not participate in his favourite sport: rugby.
HLRI means so much to me because it's not often you get to work on a project that will eventually have such a personal impact on your child and family, and other families like ours. I knew the project had been on the drawing board for a number of years, so once SDC won the tender I requested to be positioned there. Kai also thinks it is pretty cool.
He turns 15 soon and transitions to Royal Papworth Hospital for his adult CF care this time next year. The project is due to be completed by early 2022, so I better deliver it on time otherwise I'll have my own son to answer to!