24 November 2021
The risks are high and pressure mounts in this Thursday's (25 November) episode of BBC Two's 'Surgeons: At the Edge of Life', filmed at Cambridge's Royal Papworth and Addenbrooke's hospitals.
At Royal Papworth, cardiothoracic surgeon Mr Aman Coonar finds the skill and experience of him and his team pushed to the limit with 30-year-old patient, Dannee, from Stevenage, who developed breathing problems and a cough early in 2020.
It was initially thought to be COVID-19, but when the cough persisted a chest X-ray revealed a rare type of tumour in her bronchus – the airway that leads to the lung. By then the blockage had already caused serious infection, and Dannee was told that if the tumour was not removed it would threaten her life.
Aman and his team need to remove the tumour, part of the airway and the upper lobe of Dannee's right lung. But then the team face the complex task of reattaching the lung to the remaining airway.
There are considerable risks. Aman must operate right up against the pulmonary artery – one of the biggest blood vessels in the body - where the slightest damage could cause a torrential bleed. If they cannot reattach the lung, then Dannee's entire right lung might need to be removed.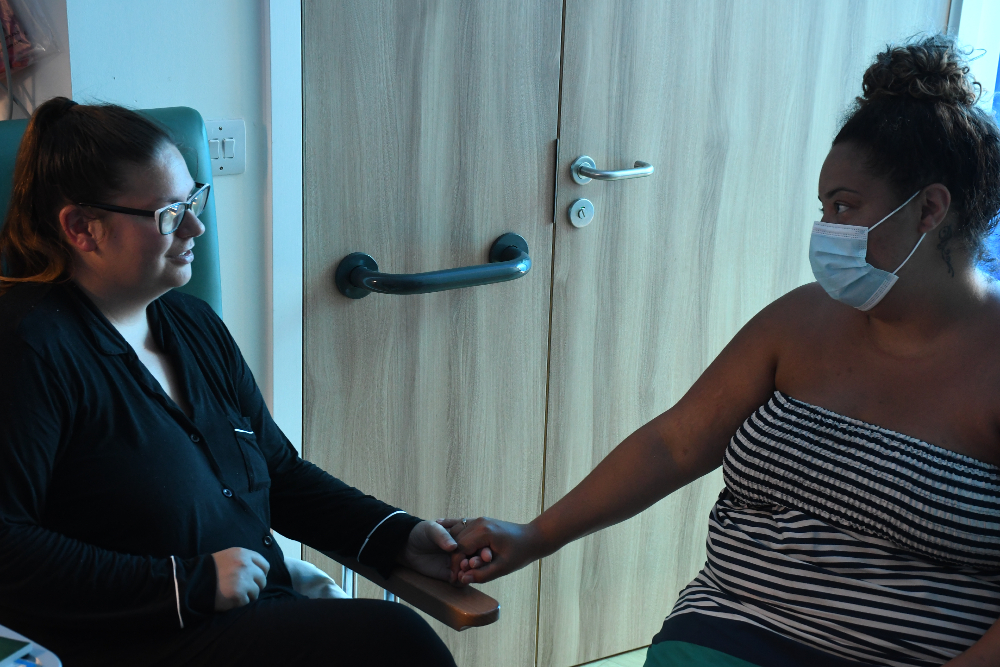 Dannee and her wife Delia before her operation
"We are blessed with a kaleidoscope of great people at Royal Papworth who work as one team to provide excellent, compassionate care to our patients and their families," said Mr Coonar, who is also a staff governor and chair of the national thoracic surgery committee.
"Dannee's operation is very complex and there are moments when we have to adapt to new challenges, but we are fortunate here in having surgical teams who are world leaders in their fields and that makes us very proud.
"A big thank you to Dannee and her wife Delia for allowing their story to be shared."
Dannee added: "I am very grateful to Mr Coonar and the whole team at Royal Papworth Hospital for taking on my case. Being filmed was a positive experience to share my story and create awareness about neuroendocrine cancer.
"I hope everyone enjoys the programme on Thursday night. I'm so glad I got to document my journey to see how far I've come."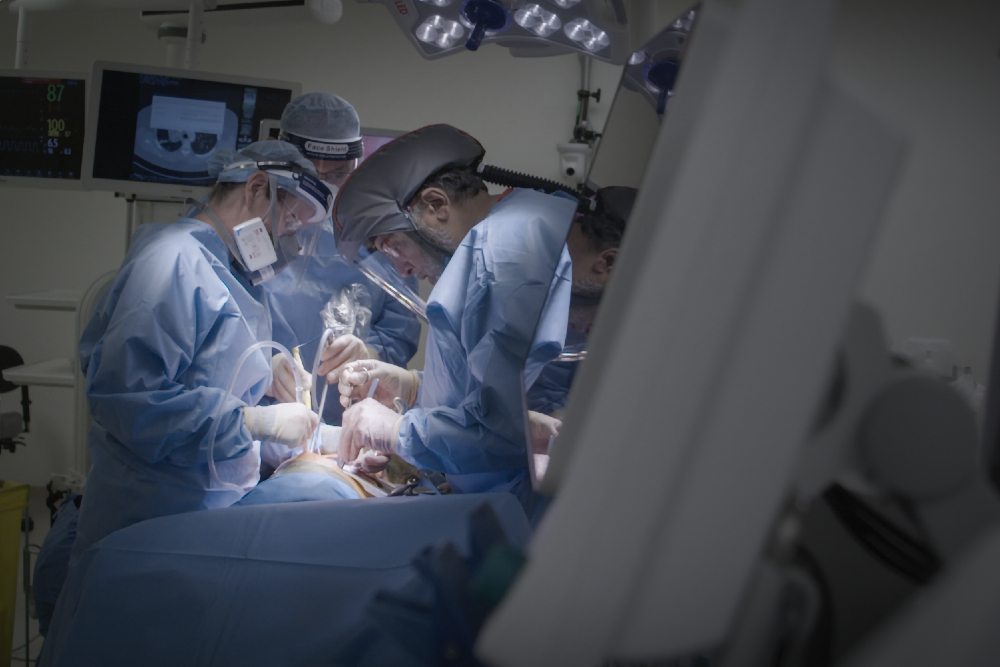 Surgical care practitioner Trudi (left) and surgeon Aman Coonar (right) feature in episode three
Next door at Addenbrooke's, plastic surgeons Richard Price and Animesh Patel are also taking on a complex tumour and reconstruction. The duo's patient – 68-year-old former fighter pilot Paul – has had recurrent basal cell carcinoma on his face.
Despite two small procedures to remove the cancer it has returned, and this time it has grown into the muscle and tissue around his temple and cheek and is dangerously close to his eye. If left untreated the cancer will continue to grow and could penetrate his eye socket and even his brain.
Richard and Animesh plan radical surgery to remove all the cancer in the hope that it doesn't return. But this will require taking out a substantial amount of skin, muscle and bone leaving a large hole in Paul's face and a weakened eye socket. To fix what's been taken away the surgeons not only have to use a metal plate to support the corner of Paul's eye, but also harvest healthy skin from Paul's thigh to fill the large gap.
Mr James Wheeler, divisional director for surgery and consultant colorectal surgeon at Addenbrooke's, said: "This episode not only gives an insight into the amazing skills of our surgical teams, but also the incredible courage and determination of our patients."
Related links
Neuroendocrine tumours (NHS)