2 August 2021

Eighteen nurses who came from overseas to join Royal Papworth Hospital in the middle of the COVID-19 pandemic have now passed the exam which allows them to practice in the UK.
They all arrived in the UK between October 2020 and January 2021 and after going through the required quarantine process began working in critical care.
The group are all qualified nurses in their home countries, but initially joined in unregistered roles. They needed to complete their Objective Structured Clinical Examination (OSCE) – an assessment of competence - to become registered in the UK.
All the nurses have now passed the exam, with a first-time pass rate of 93%, compared to the national average of 80%.
They received in-depth, personalised support from the hospital's education team to help them prepare for the exam. Clinical educator Matt Achurra ran an eight-day training programme for up to six nurses at a time and also offered mock OSCEs.
He said: "I am so proud of what all our overseas nurses have achieved. We can't underestimate how challenging it has been for them to arrive in the UK, quarantine, then come and work in critical care during the pandemic.
"They have had to get used to a new place, new people and care for some very seriously ill patients while also studying for their exams. It's fantastic that they are now able to practice as nurses and continue their careers at Royal Papworth Hospital."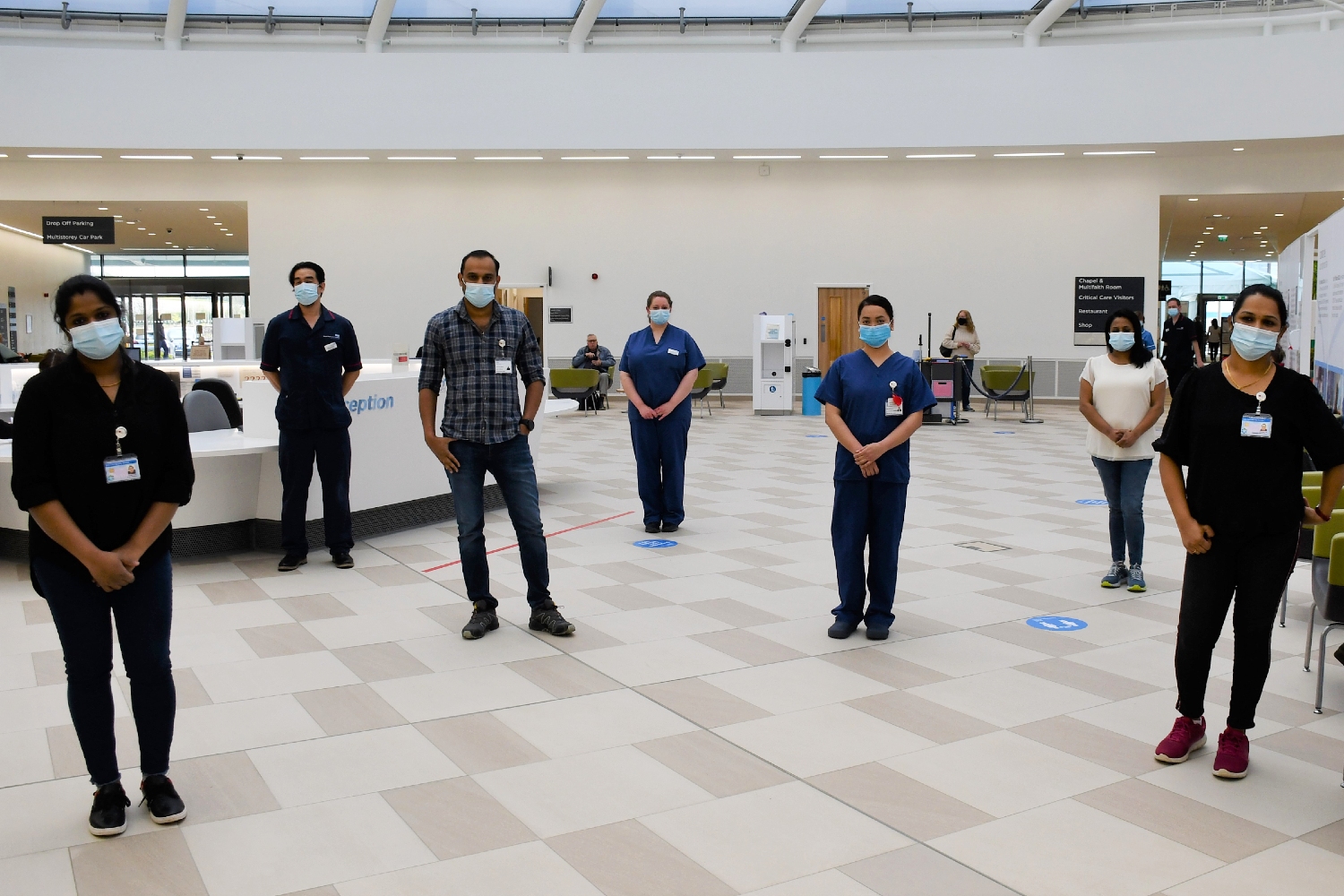 Some of the 18 nurses with the education team who supported them

Oonagh Monkhouse, Director of Workforce and Organisation Development, said: "What these nurses have achieved is simply amazing. They have moved to the UK in the middle of a pandemic, leaving family behind, worked in critical care during the second wave of COVID-19 and studied to pass their OSCE too.
"We are very lucky to have them working here at Royal Papworth Hospital and I would like to thank everyone who has welcomed them and supported them on their journey to becoming qualified nurses in the UK."
The 18 nurses who have now passed their OSCE exams are:

• Manju Thomas
• Aneesh Aravindakshan
• Nobin Chackochen
• Shini John
• Rincymol Kurian
• Cynthia Arif
• Ancy Varghese
• Brincy Bovas
• Nivya George
• Kathleen Raymundo
• Sheena Mathew
• Hana Mohamud
• Marj Lamadrid
• Anit Kadappoor
• Shino Abraham
• Pinky Remani
• Anne Joseph
• Nisha Nair (Mole)

Shino Abraham, who joined Royal Papworth Hospital in January 2021, said: "I would like to thank the teaching team for their support in helping me pass the exam on my first attempt. Admittedly it was stressful and took lots of practice, but it's a great feeling to know I have passed it."
As well as supporting nurses who have recently arrived in the UK to pass their OSCE, the hospital's education team has also been supporting nurses from overseas who have worked as healthcare support workers to complete the assessment process needed to become registered with the UK's Nursing and Midwifery Council (NMC).
Clinical educator Amy Park has been working with a group of around 25 healthcare support workers who were registered nurses in their home countries, developing a bespoke training and assessment programme that will help them progress to becoming a registered nurse in the UK. This support means they will be able to use their skills and experience fully in their roles here at Royal Papworth – a benefit to them as individuals but also to us an organisation.