22 October 2021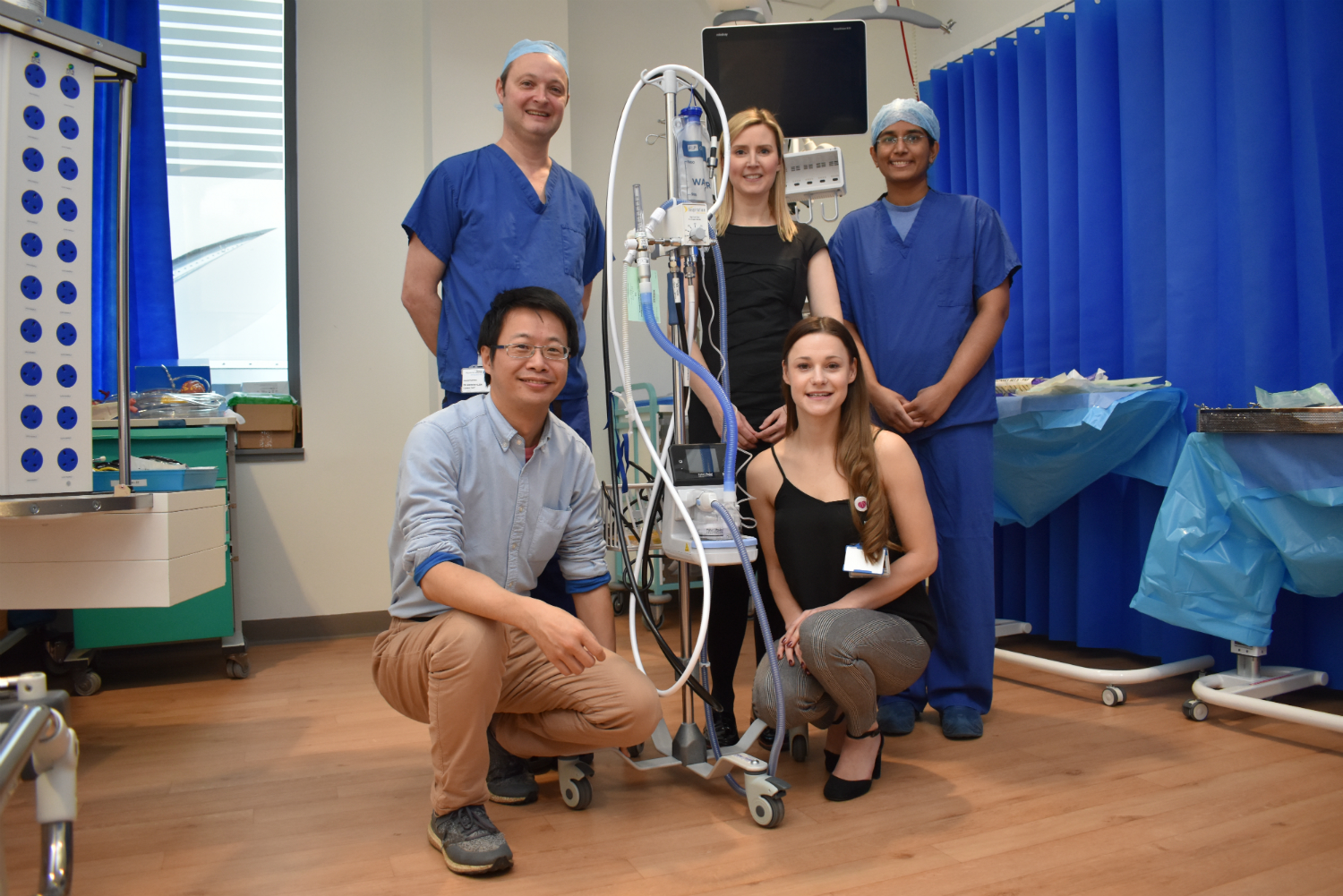 The NOTACS study is a multicentre randomised controlled trial investigating the effect of administering High-Flow Nasal Therapy (HFNT) to patients that are at high risk of postoperative pulmonary complications after cardiac surgery.
Patients undergoing cardiac surgery are at significant risk of postoperative pulmonary complications
that may lead to prolonged Intensive care unit and hospital stay and increase mortality. The incidence of respiratory complications may be three to four times more common in patients with Asthma, COPD, higher BMI, patients that have recently had a chest infection and current/recent smokers.
HFNT is increasingly used as a non-invasive form of respiratory support. It delivers low level, flow-dependent positive airway pressure, and is much better tolerated by patients than alternatives such as continuous positive airway pressure (CPAP) or non-invasive ventilation. Patients can talk, eat, drink and walk whilst using HFNT. However, there is equipoise regarding its prophylactic use after cardiac surgery.
The NOTACS study aims to determine if prophylactic HFNT after cardiac surgery in patients at high-risk of developing pulmonary complications, compared to standard oxygen therapy, results in an increase in days alive and at home up to 90 days. The study will also investigate the cost effectiveness of the use of HFNT versus standard oxygen therapy, from the perspective of a patient, the NHS and private sector.
The study is an NIHR HTA funded study and is the result of a successful pilot study conducted at Royal Papworth Hospital. The study is currently recruiting at 3 sites in the UK and there are plans to open an additional 7-9 sites in the UK, 8 sites in Australia and 1 site in New Zealand.