22 September 2023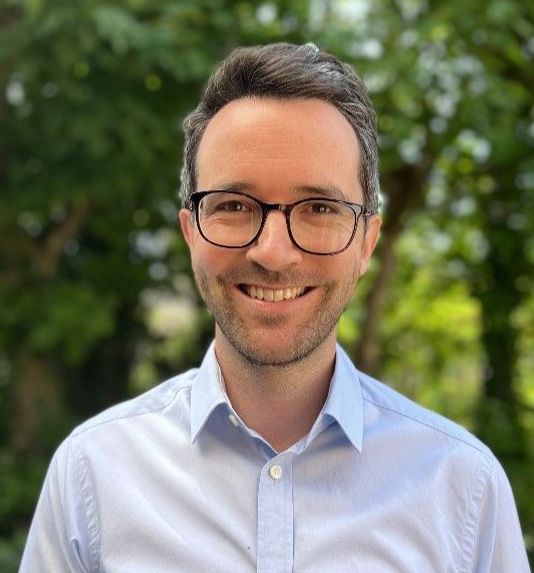 Dr Joe Newman wins first prize
Dr Joe Newman from Royal Papworth's research and development team has won first prize in the 2023 Precision Health Innovation Competition for his entry entitled "Novel digital & decentralised biomarkers in pulmonary hypertension. A collaborative patient-centred precision health initiative".
The judging panel commended the submission's "outstanding originality, creativity, practicality, and potential impact in the dynamic field of precision health".
A summary of Joe's winning entry can be viewed here.
Precision Health Initiative is a virtual network in Cambridge aiming to enable the collaborative research in precision health that is instrumental in the transition to preventative medicine.
More information on the Innovation Prize is available here. New study opens to Recruitment
Positive airway pressure plus mandibular advancement therapy (PAPMAT)

Well done to Jo, Claire and Katharine for recruiting seven patients so far.
Obstructive sleep apnoea (OSA) is a condition in which the walls of the throat relax and narrow during sleep, interrupting normal breathing.
Continuous positive airway pressure (CPAP) machines can be used to treat sleep apnoea by delivering a stream of air into the airways through a mask and a tube. A mandibular advancement device (MAD) is a treatment method that works by temporarily moving the jaw and tongue forward, which reduces throat constriction and prevents sleep apnoea.
This study will test the effectiveness of combining MAD with CPAP therapy, compared with CPAP only therapy, for the treatment of OSA. Some patients have difficulty using CPAP as they require a higher pressure than they can easily tolerate, making CPAP more difficult to sleep with and increasing the risk that they will abandon therapy entirely. Combining MAD with CPAP could potentially open the airway enough to allow CPAP pressure to be reduced, making CPAP therapy more comfortable and increasing the likelihood that patients will continue with their treatment.
If the new 'combination therapy' is shown to be effective it could fairly easily be introduced into the NHS as an additional tool for helping patients to use CPAP successfully.